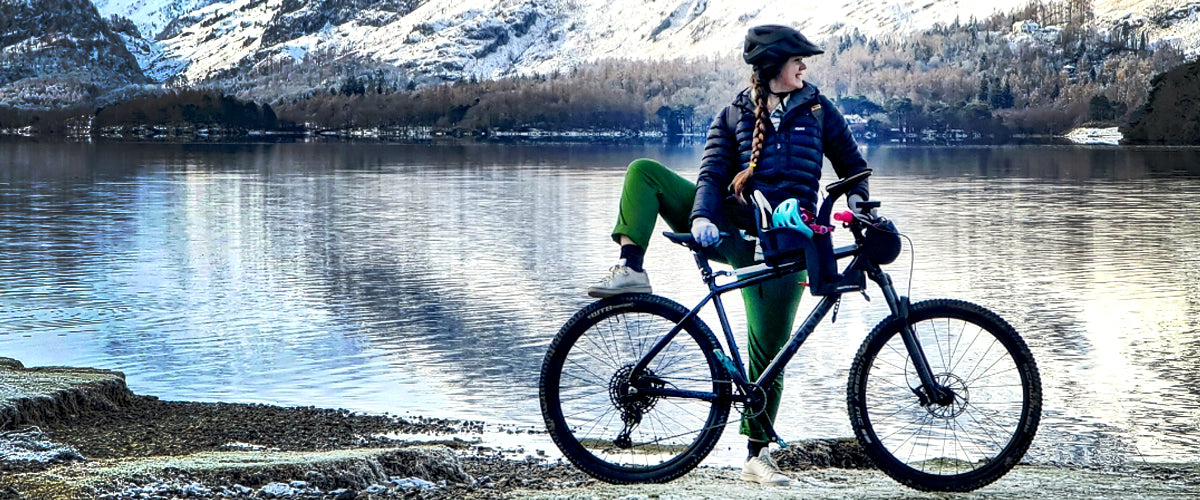 This is Abby! Meet the Alpkit Foundation Trustees
"Hi, I'm Abby and I'm the Manager at Alpkit Keswick and I've been here since opening in 2019. I have always lived in the Lake District and I'm truly grateful to be in such a beautiful part of the world, where I can leave my doorstep and in 10 minutes be in a forest, up a mountain or in the water."
It's well documented now that one of the best medicines for poor mental health is getting outdoors and Abby is a huge believer that everybody should be able to experience it. As a big advocate for mental health and how important it is to have a healthy mind, not only for work but for living a healthy life, she also hosts Mental Health Swims every month.
"I can see first hand how being outside can have a healthy impact on things like anxiety, sadness, loneliness and just having time away from a stressful and busy lifestyle."
"I love that the outdoors and mother nature don't discriminate, whatever your age, race, size, gender or ability, everyone is welcome. I enjoy helping customers each day in the store, recommending the right kit for them to get out and enjoy their adventures outside but I applied to be a trustee so I could also help those who face barriers in enabling them to achieve those same experiences. I look forward to helping make a difference."