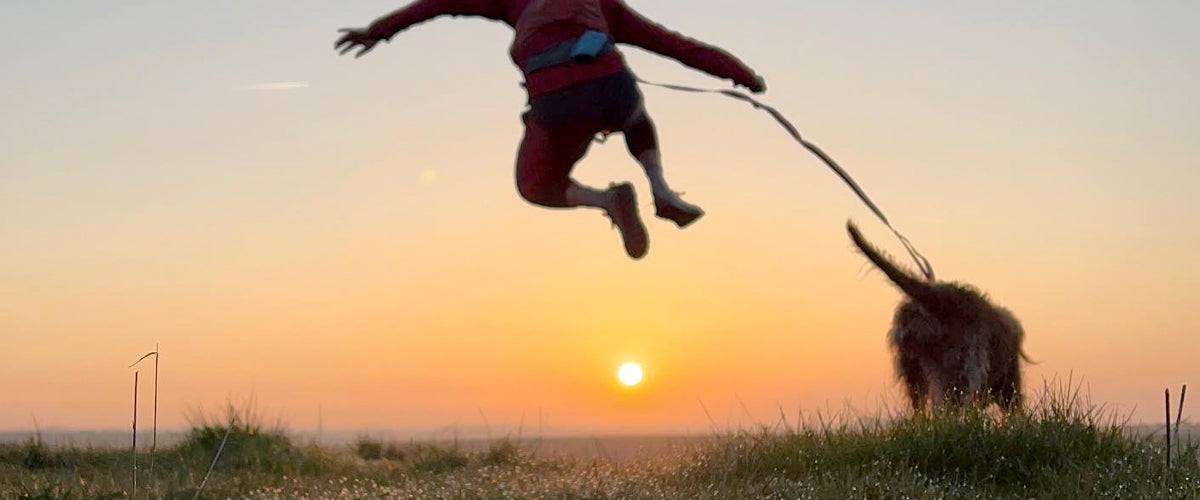 A percentage of goodness from Oram
We're delighted to have Anthony Oram choosing the Alpkit Foundation as part of his 1% For the Planet commitment. It's great to be helping and sharing that passion for just how important the environment and being able to spend time outdoors is. 
"It just made perfect sense, I did think about setting up my own foundation, but frankly I am one man, so just do not have the resources to do it justice, so this felt like a good fit with my principles of giving back."
Ant is a designer living in Somerset. He's also a cyclist, runner and dog owner.
It's evident that he has a real passion for the positivities of getting outdoors and amongst his creative work he links to many outdoor organisations, whilst also bringing inspiration from the outdoors into his own print sales at AnthonyOram.com. This also crosses over to his own little brand Auxiliary Works.
He also founded the running club Punk Rock Run Club. Initially setting it out as "a run club of sorts for those that don't do run clubs" it has in turn gone one to inspire many to get back out on the trails.
"Running has been my saviour through bouts of depression and anxiety a problem I have battled for 30 years. I know what's it like to stare into the abyss, to think there is no hope of getting better, but running has helped, and helped a lot."
Any 1% For the Planet member can now choose to partner with us here at the Alpkit Foundation, to help support environmental and outdoor causes or projects they feel passionate about. If you're interest then please get in touch.