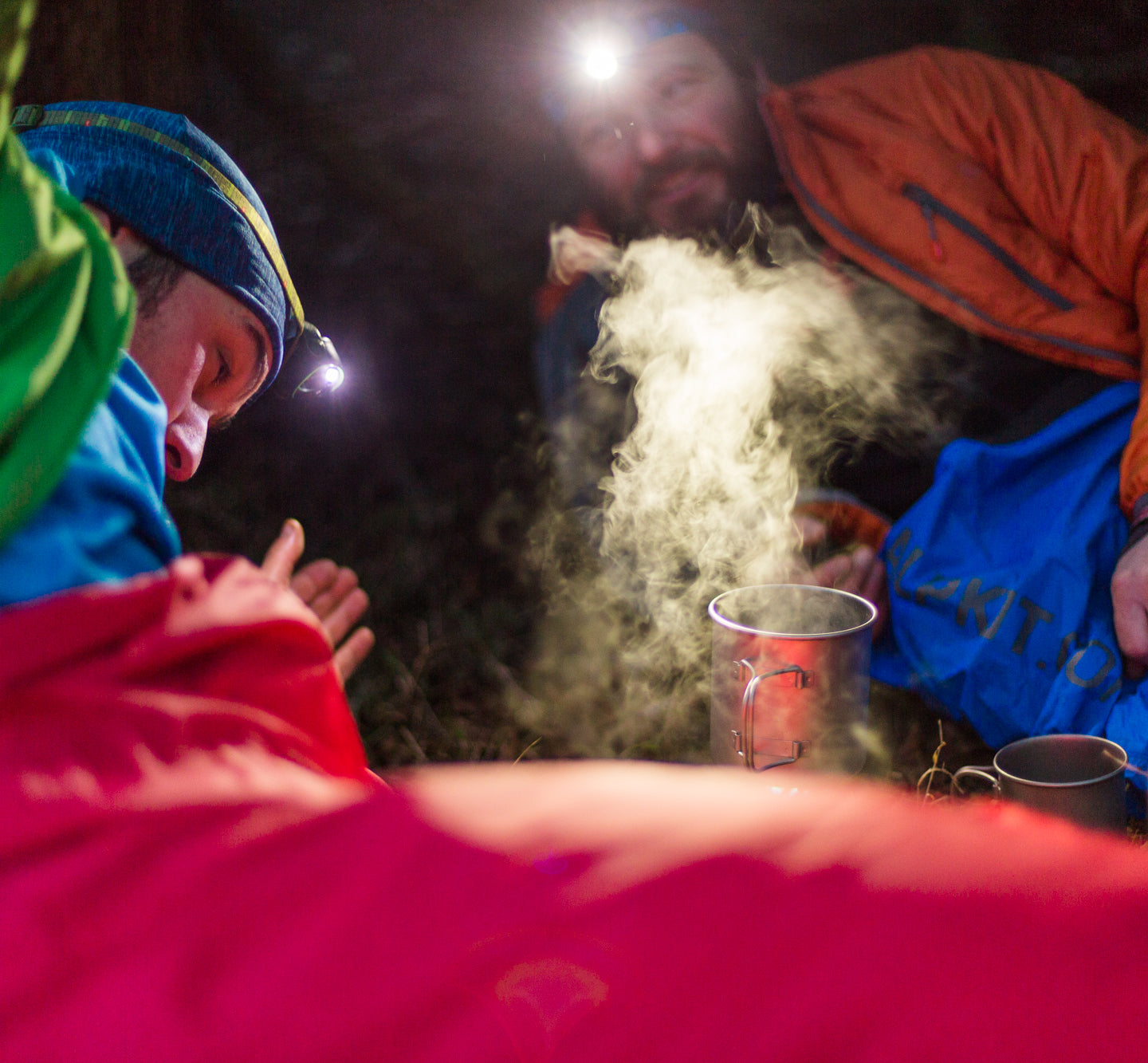 Backyard Bivvy: How to Recreate the Authentic Bivvying Experience
We've said it before: we reckon 'adventure' is all just a matter of perspective...
All it takes is a sprinkling of the unfamiliar or a smattering of the unexpected - even somewhere as familiar as your own backyard. Well, we dunno about you, but we're well overdue a change of scene from sitting on the sofa all day - we're goin' backyard bivvying! Here's how to recreate the authentic bivvying experience within the (relative) comfort of your own home...
1) The mad dash to pack your rucksack
Packing your rucksack for real, even if it's only ten steps to your back doorstep, will definitely help to get you in the mood. If you think about it, this is excellent preparation for the last-minute school night adventures we'll have when we're finally let loose on the great outdoors again. Plus, when you realise exactly what you've forgotten, you can just nip back into the house for it. Magic.
We're going to make a list to make sure we don't forget anything for next time.
2) Al fresco dining
Sure, you've got a perfectly good oven and hob inside - maybe even a microwave. But it'll never be as satisfying as whipping up some tasty scran on your favourite camping stove. You definitely feel like you've earnt it more when you've shivered and salivated over your food for at least ten minutes. If you don't think it's worth using up a precious Firepot, we'd recommend 2-minute tortellini or one of these lip-smackingly good recipes from Fell Foodie.
3) Bring the weather to you
Too many clear spring nights to feel like authentic bivvying? Get a member of your household to generate some wind: wafting a fan at you, squeezing some bellows, shaking a massive bath towel in your face...
'If a bivvier sleeps outside and doesn't wake up with a damp face and a cold nose, have they even bivvied?' - Ancient Alpkit proverb
When they're finished with that, you could ask them to gently pour a watering can over you using the sprinkler attachment.
4) No stars? No worries.
Can't see our shimmering Milky Way because of all the light pollution? Venus hidden behind a fence post? Why not rig up some battery powered LEDs with some paracord or scatter some head torches around your garden. If you squint, it almost looks like the night sky... sort of. "I saw two shooting stars last night, I wished on them, but they were only satellites, it's wrong to wish on space hardware..." and LED lights. (But you can still wish on them if you want to.)
5) Dig your own toilet
Actually, you know what, don't do that - just use your house toilet. It's not very hygienic to be filling your garden full of poo holes! You can always use your Arlo trowel for a bit of impromptu morning weeding instead.
If you're still a little unsure about the whole concept of sleeping out in the open, we have a great guide to bivvying on Alpkiteer Alastair Humphreys' website.