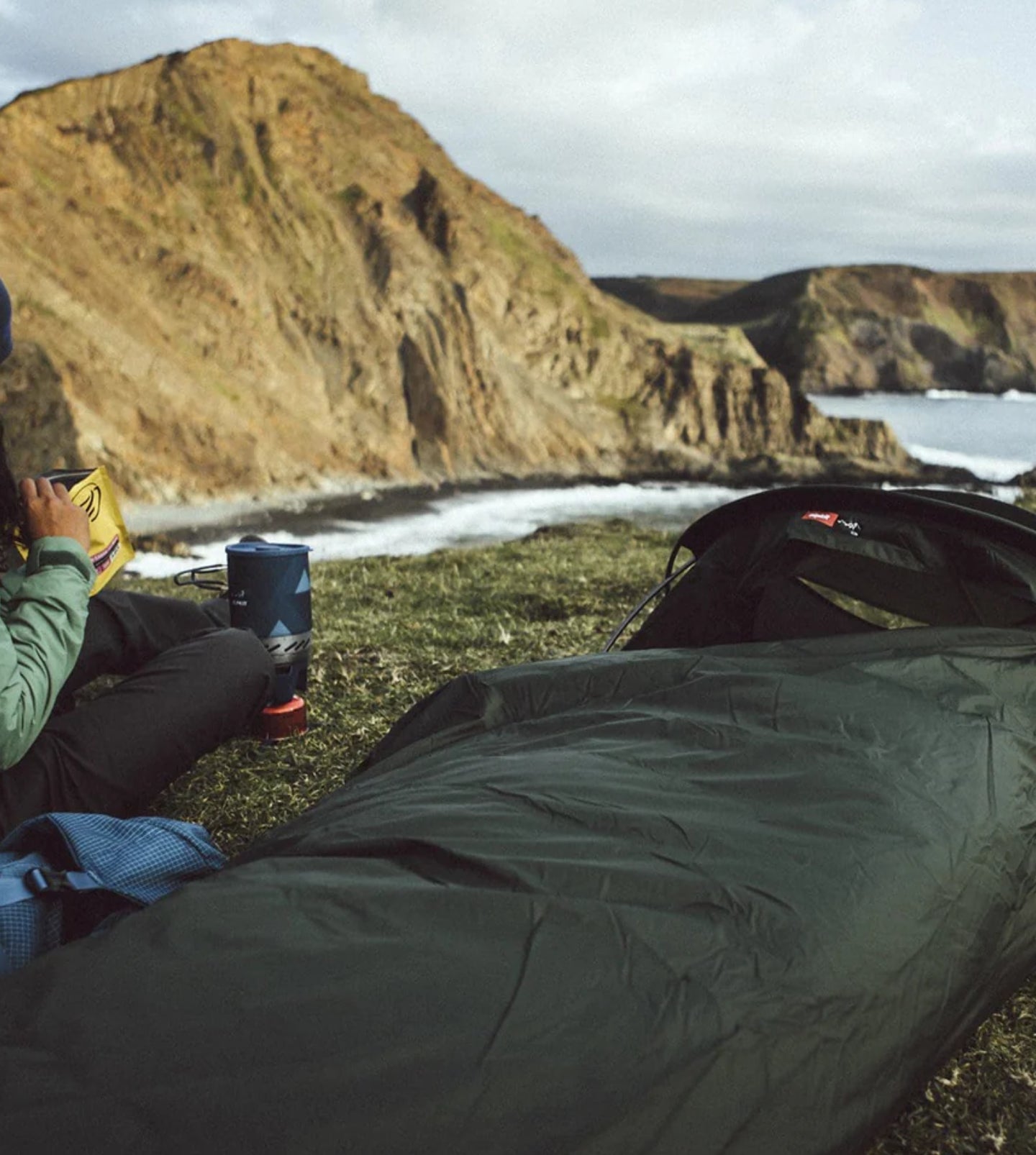 Elan hooped bivvy an innovative hybrid shelter for bikepacking
Keir Gallagher's review in the Aug/Sept edition of Cycling UK magazine showcases the Alpkit Elan Hooped Bivvy Bag as an innovative hybrid between a bivvy bag and a tent. Gallagher finds the Elan as an impressive player in the bikepacking game, offering an affordable, lightweight, and portable camping solution for space-pressed bikepacking trips.
The Elan's lower price makes it a perfect entry point for those keen to try bikepacking.
The Elan's featherweight design (just 900g) and compact pack size (39x11cm) shines through, as Gallagher effortlessly stores it in a standard bottle cage, liberating valuable bag space. A blend of smart little features, borne out of the designers' rich camping experience, is also noted. The near full-length zip facilitates easy entry, exit, and the brewing of a cup of tea without leaving the bag, while mesh sections offer starry vistas on clear nights.
The three-year warranty, as Gallagher points out, provides peace of mind, complementing the durable fabric. Though cozy inside, the raised headbox offers enough room to comfortably read a book during a downpour. Its water resistance proved reliable during a rainy, windy night in Wales.
Although some condensation and resultant dampness were observed - an inherent issue when bivvying in the UK's humid climate, Gallagher reminds readers that synthetic or hydrophobic down sleeping bags could help maintain warmth. The Elan's lower price, in comparison to lightweight tents with similar pack sizes and weights, makes it a prime choice for those trying out bikepacking.
In conclusion, Keir Gallagher gives a positive verdict: the Elan is a wonderfully designed, reasonably priced product that offers an excellent option for those keen on bikepacking, albeit with a bit of condensation.
Read the full review in the Aug / September edition of Cycling UK.