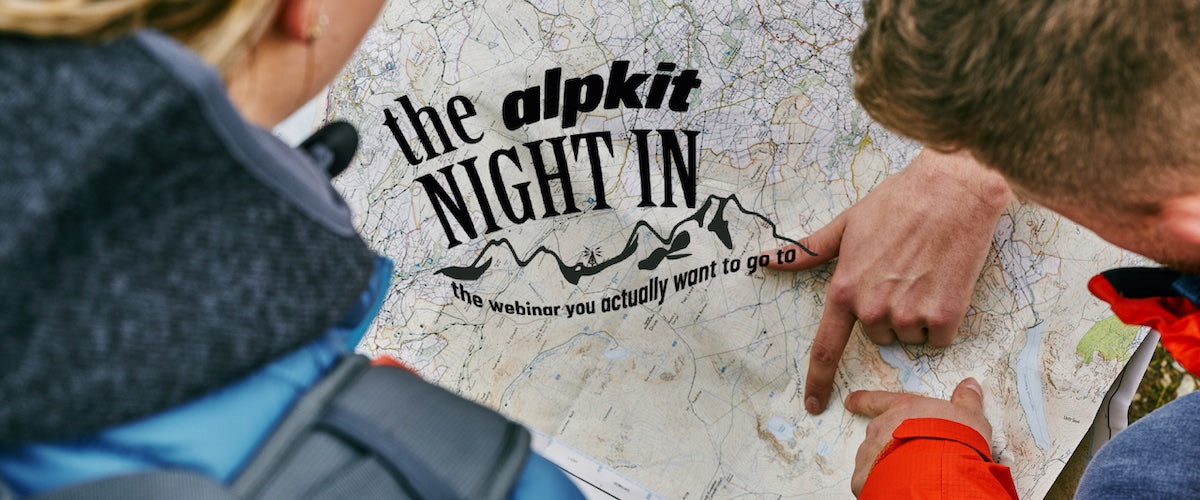 5 Top Tips for Microadventures
Microadventures are a great way to experience your local area and get out for an overnight bivvy. In this Night of Adventure webinar we chatted with some true microadventurers. We had around 500 people watching the webinar. And a good few of them wanted to start an Alpkit Book Club! Here's a bit about our panelists:

Alastair Humphreys: Alpkiteer, Writer, Adventurer, Podcaster
Emma Kingston: Author of 'Bikepacking England', Teacher, Bikepacker
Sarah Leighton: Youtuber on 'Fit for Adventure' channel, Paddler, Hiker, Bikepacker
5 Top Tips for Microadventures
Let your mind wander. Write your ideas down and do it.
Always pack a Soreen loaf
Start off in the garden.
When bikepacking, never pass a cafe without buying something.
If you're unsure about solo wild camping, plan a route that ends at a campsite. You get the thrill of the adventure and know you'll finish somewhere safe.
The Alpkit Book Club Recommended Reading
The Book of Tides by William Thomson
The Book of the Bothy by Phoebe Smith
Bothy Tales by John D Burns
Across Scotland by Foot Ron Turnbull
Mind of a Survivor by Megan Hine
Coasting by Elise Downing
Ascent of Rum Doodle by W.E. Bowman
The Book of Trespass by Nick Hayes
Salt Path by Raynor Winn
Sightlines by Kathleen Jamie
Findings by Kathleen Jamie
Doubling Back by Linda Cracknell
Hidden Histories by Mary-Ann Ochota
Watch the Webinar!