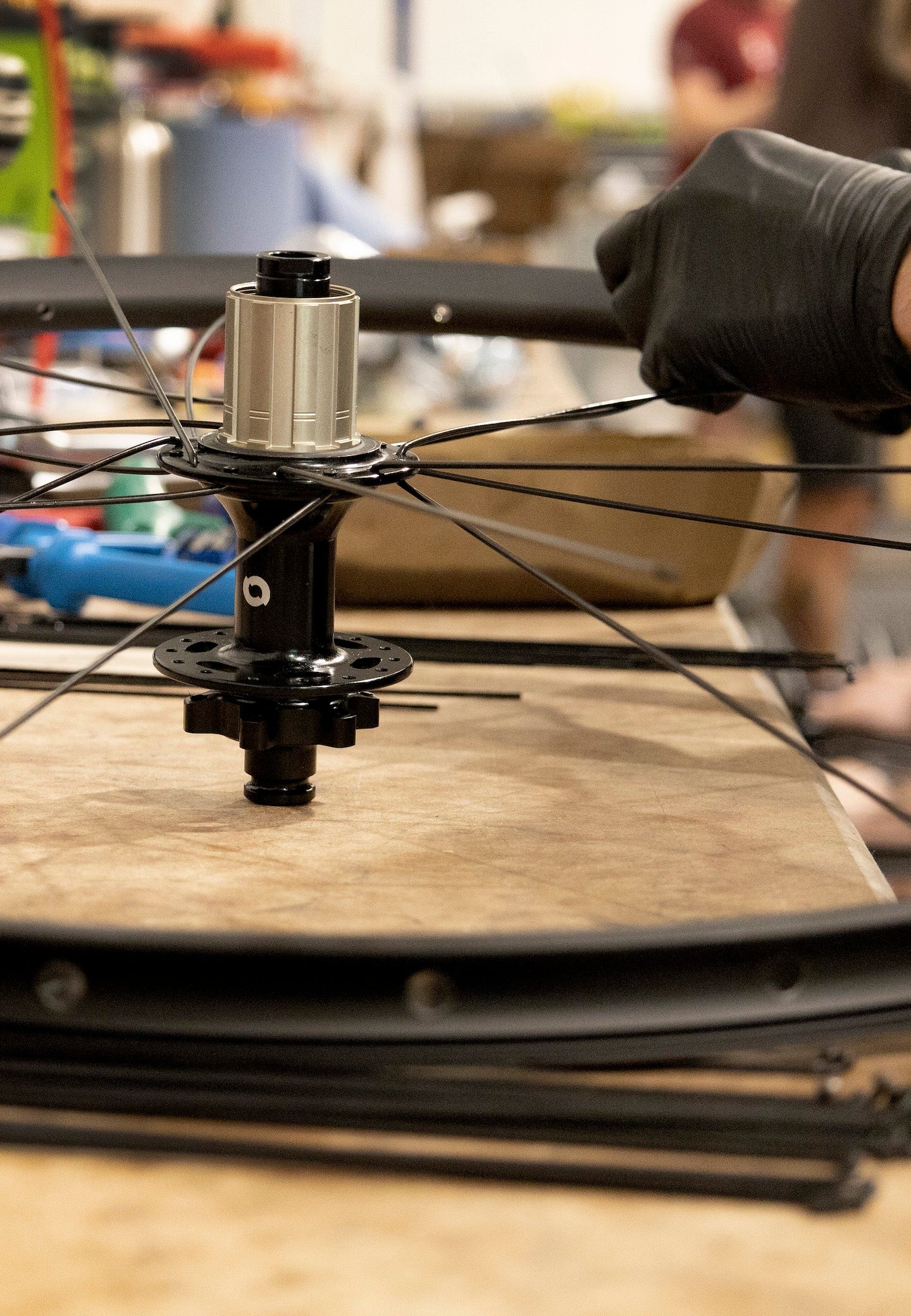 We build every Sonder to order in our UK factory. And now we build our wheels in the UK too.
We design our frames and wheels together. Back in 2015 no-one made the wide-rim, wide-hub wheels we wanted. So we developed them ourselves.
By bringing wheel building back to the UK we're able to make the wheels that fit the character of the bikes we build.
Wheels have a huge influence on the character of a bike. When Sonder Product Manager Neil Sutton designs a bike, he conceptualises both the frame and the wheels together. That means the bike rides exactly how he wants it to. And, by building the wheels onsite, we can make sure we've got the quality and efficiency to match. That's what makes Sonder special.
Our new wheel-building machine can lace a wheel in just 1-3 minutes! The skilled hands that lace and finish the wheels can put 30 pairs of wheels through the machine in a day.
The wheels are built across two machines: the lacing machine and the truing machine. The lacing machine learns the rim dimensions, spoke count, location of the valve hole and angle of the nipple driver. The result is an evenly tensioned wheel. The truing machine tensions spokes, working towards pre-defined tolerances.
At Alpkit and Sonder, 30% of products are made in the UK. We're keeping design, development and careers local as well as keeping sea and air freight down. For over a year, we've had a wheel-building machine in the pipeline. And it's finally here!
Building wheels in the UK massively reduces shipping volumes. By not shipping wheel boxes around the world – or, more specifically, boxes full of fresh air – we're reducing their impact on the planet.