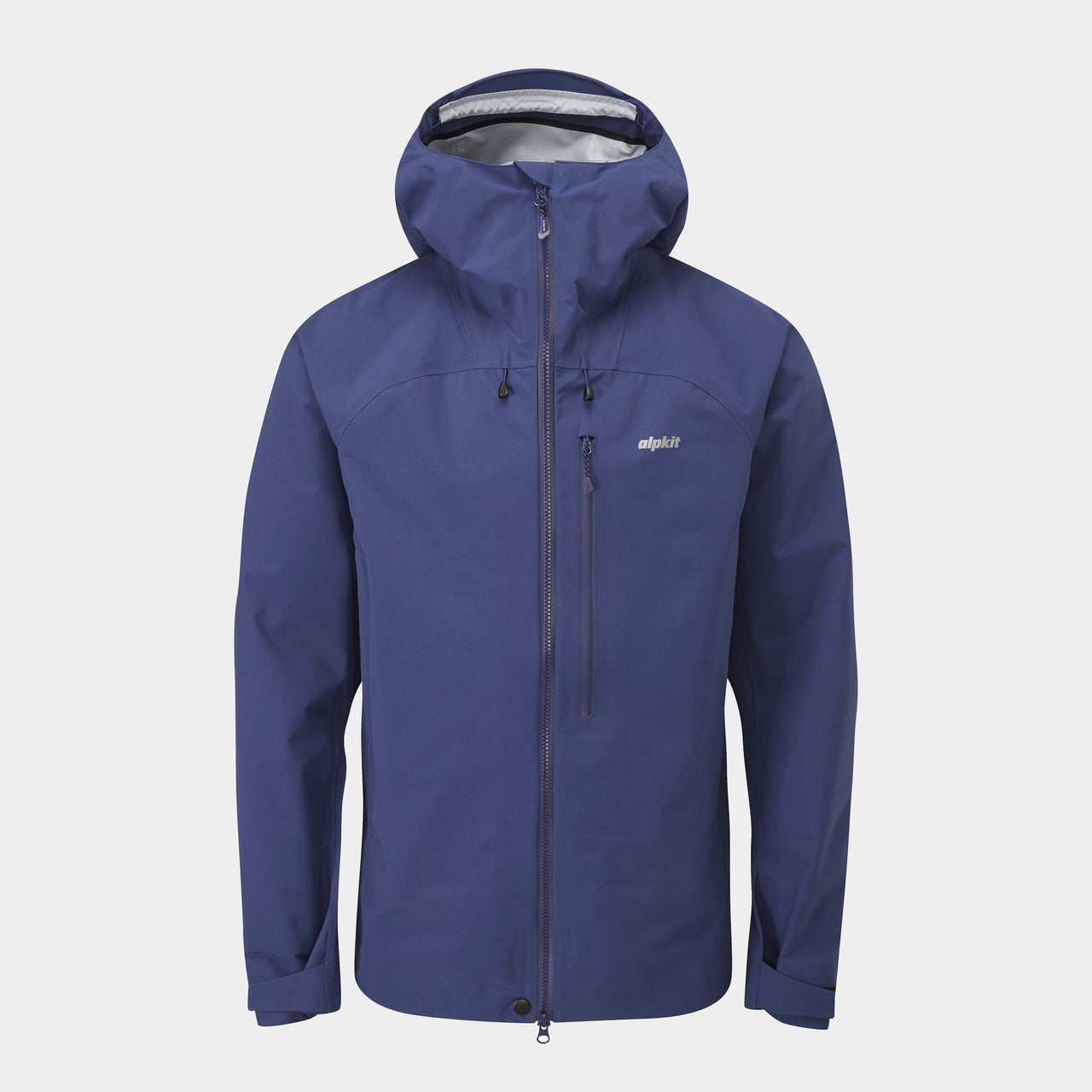 The Great Outdoors reviews Definition PFC free waterproof jacket
The Great Outdoors Magazine's David Lintern recently spent some time with the Alpkit Definition. He finds it to be a smartly designed piece of kit, ticking almost all boxes one could expect from a mountaineering shell.
The Alpkit Definition is more than just a waterproof jacket. Lintern sees the brand's dedication to detail and careful consideration in its design. Features like sleeves tailored for glove use, a longer tail cut to prevent ride up under a harness, generous outer pockets, and a hood with a wired peak that accommodates a helmet or stands firm against a gale – these elements add value.
Definition is the brand's mountaineering shell, and it's exceptionally well thought out; in fact, from a features point of view, pretty much every box is ticked.

Sleeves are tailored to wear under or over gloves; there's a lower cut tail to prevent ride up under a harness, the three outer pockets are simply huge and stay well out of the way of harness or hipbelt, and the hood has a wired peak.
The jacket provides enough internal room for layering, a single pocket for a phone, Velcro sleeves, two cordlock adjusters at the hem, a robust two-way front zip with a press stud to ease the load, and additional ventilation options via chest zips.
The Definition boasts impressive waterproof and breathability scores, thanks to a 30,000mm hydrostatic head and a MVTR of 20,000 g/m. Lintern points out that the outer fabric's robust thickness ensures durability.
Lintern appreciates the Definition's sturdiness. The PFC-free DWR outer treatment, alongside its price, makes the Definition a practical purchase.
In the grand scheme of things, when all factors are considered, the Alpkit Definition is more than just an addition to your gear - it's an investment. Lintern recognises the brand's meticulous approach to creating a jacket that addresses the needs of a mountaineer, not just as a waterproof shell but as a companion for all seasons.