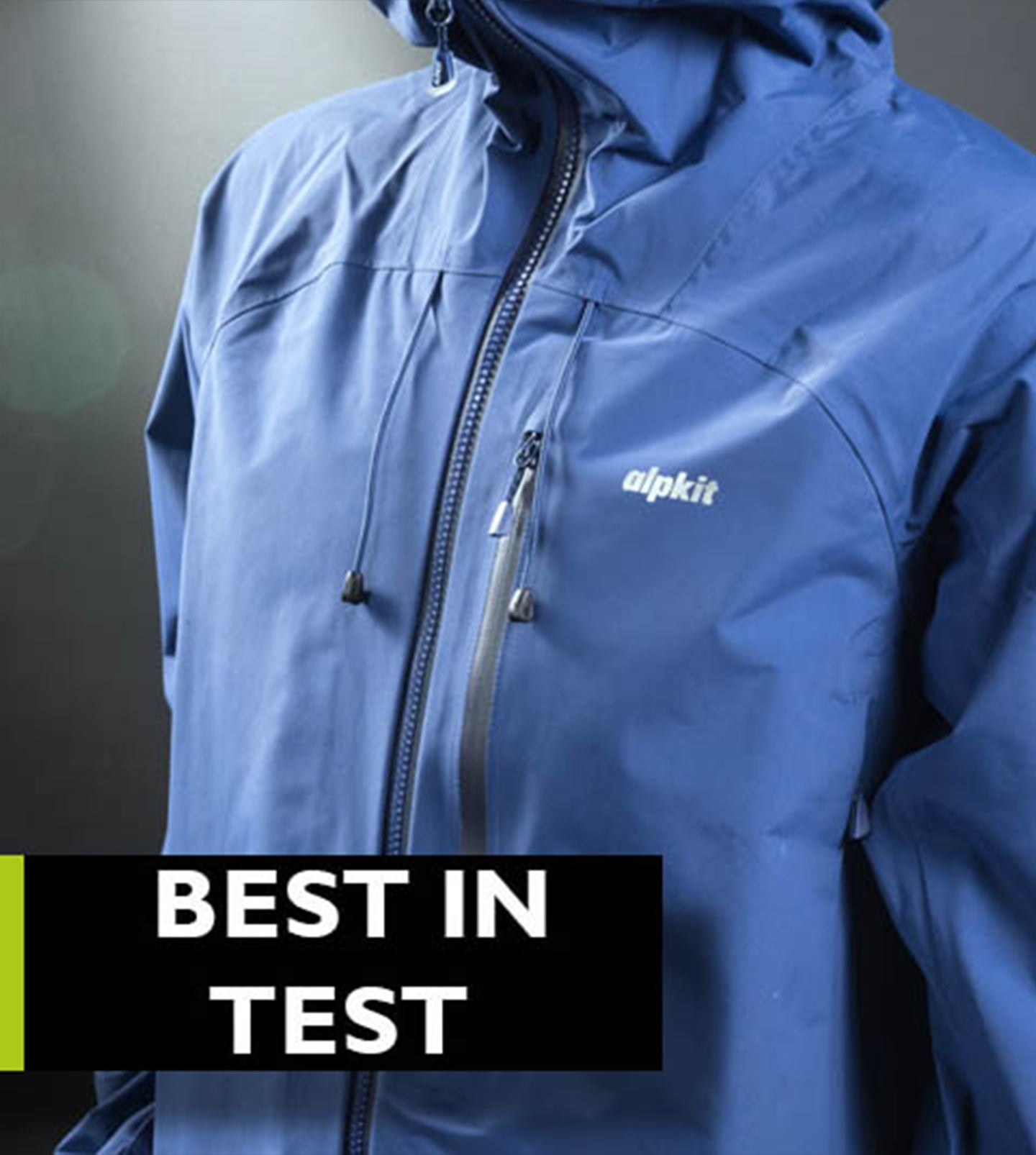 Grough reviews Defintion waterproof jacket
Grough recently put Alpkit's Definition through its paces, in the midst of unpredictable UK weather that ranged from gales, snow, hail, heavy rain, to the occasional sunny interval. The jacket is designed to weather the elements while allowing free movement and minimising moisture build-up, a factor that becomes inevitable due to exertion on even moderate terrains.
The key thing to remember about waterproof jackets, as Grough points out, is that they can't immediately wick away all the perspiration one produces when engaged in strenuous activities. So, a little discomfort from clamminess is to be expected, but the reward is the promise of staying warm and dry amidst driving rain and snow. The best jackets, like the Alpkit Definition, ensure any clamminess dissipates more quickly as the effort subsides.
The best in test jacket was Alpkit's Definition, which had a wealth of features and nice design touches, offering all the necessities for keeping you warm on the winter hills and mountains, and at a reasonably competitive price.
The Definition, positioned as the sturdy companion for winter days in the Scottish mountains and year-round Munro bagging, boasts three-layer material with an abrasion-resistant nylon outer fabric. The jacket uses an unbranded waterproof membrane, promising solid performance with a 30,000 mm hydrostatic head and 20,000 MVTR breathability.
What sets the Definition apart is its suite of features designed for winter outings - a water-resistant zip backed by a storm flap, a generous set of pockets for all your essentials, twin zipped side vents for breathability, and a large hood that can comfortably house a helmet. All this, while maintaining a snug cut that accommodates both winter climbers and walkers, without riding up during exertion.
The jacket has all the features you need for winter outings in the UK or even further afield in alpine conditions.

Alpkit has built its business on providing good-value gear without compromising performance, and the Definition fits that description. It's nicely cut, with durable fabric and good quality fittings.
Alpkit's focus on sustainability is evident in the jacket's durable design and use of PFC-free water treatment, aligning with the company's wider commitment to environmental responsibility. But it's not just about sustainable practices - the Definition exemplifies Alpkit's commitment to providing good-value gear without compromising on performance. The unbranded waterproof membrane, for instance, offers performance on par with well-known membranes.
It's clear that Alpkit's Definition is not about creating an 'ad' for a jacket but more about understanding the 'predatory thinking' of outdoor adventurers. It's not about giving them another waterproof jacket; it's about equipping them with a robust, reliable companion that's attuned to their needs, without forgetting the needs of the environment. Now that's what I call a win-win.