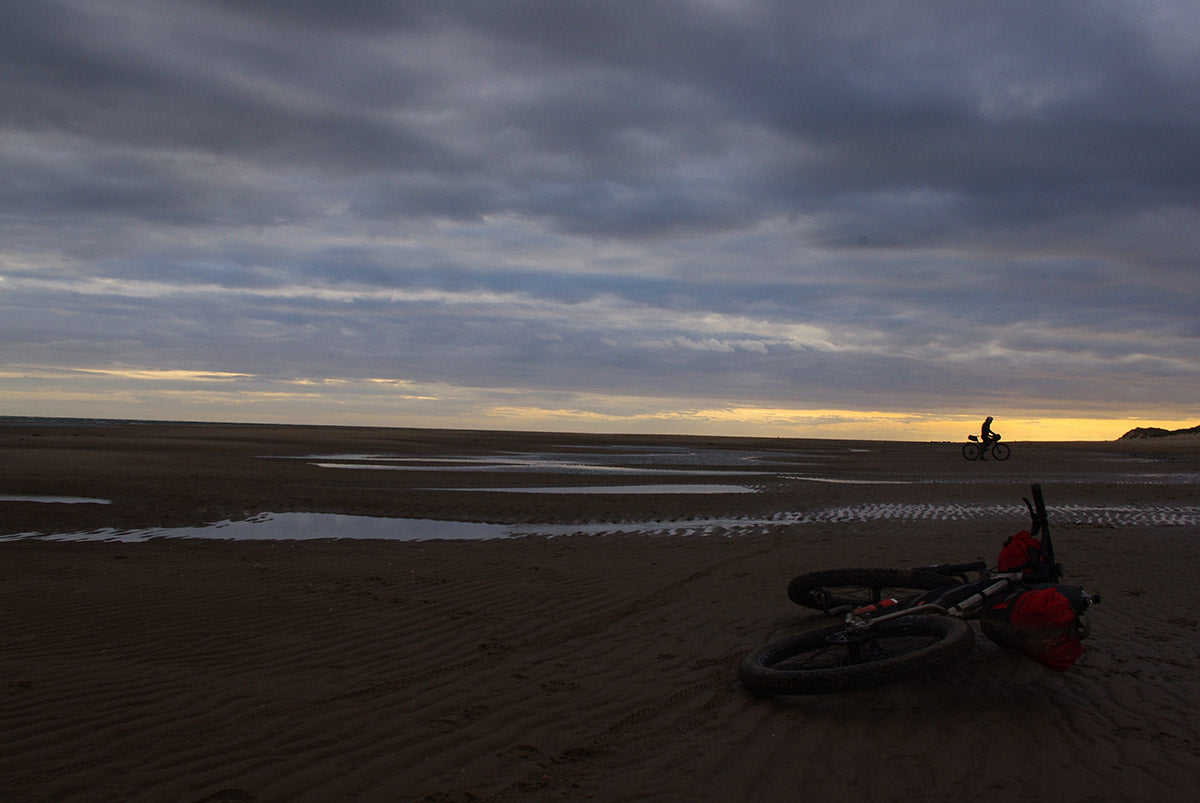 The weather forecast was not appetising - heavy rain across Wales - maybe snow high up. Normally that would be enough to put me off, go find something else to do or find some other place to go.
But this was the Welsh Ride Thing, it happens once a year over the May bank holiday and it makes it OK to deliberately put yourself out there come rain or shine.
We had a big team Alpkit trip planned, but come the day it was just Jack and myself standing, in the hail, alongside 100 other committed riders. It was the usual mix of first timers, long time addicts and aspirants. Cross bikes, road bikes, fat bikes, touring bikes. Bikes with panniers, bikes with home-made luggage, bikes with pro-made luggage, bikes with rucksacks. Bikes with flat bars, bikes with hooped bars, bikes with drop bars - it was all proudly on show.
It was a relief to get away, the more time spent standing around the more time there is to faff with your bike, have second thoughts about what you are carrying, nip back to the van to get that extra fleece or powerbar.
The crowd soon dispersed, all following their own carefully crafted route. There is no right or wrong way on an event like this - you are just out for an adventure, on your bike, in the Welsh countryside. Saying that a bit of pre-planning does help. A GPS track aids the flow reducing the need to stop at every junction and look at a map - there is enough of that opening and closing gates.