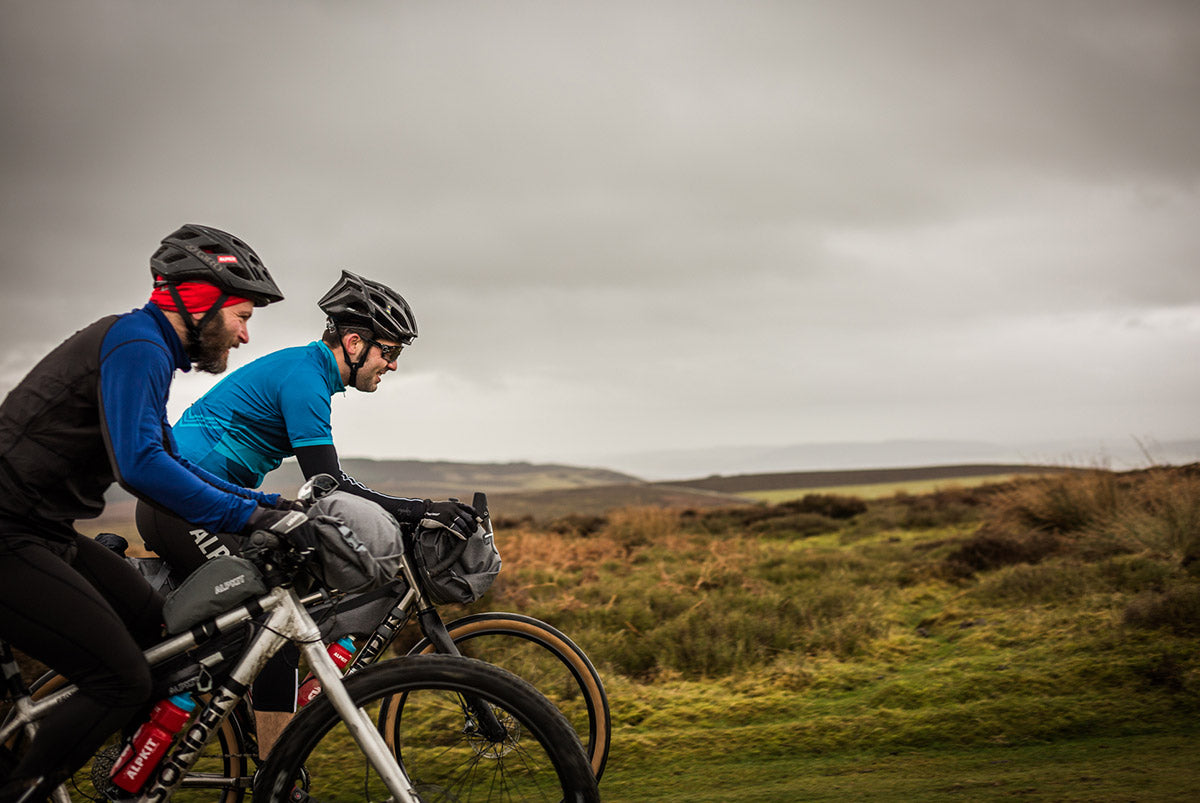 Pedal Powered Peace from Alpkit on Vimeo.
Leaving our bunk house early we set off up the Burway, an old drover's route leading directly out of Church Stretton to the Long Mynd. It was a challenging start – steep and with a 600' drop-off on the right. Half-way up the climb the words of a local we'd met in the pub last night echoed in my head – "There ain't no easy miles in Shropshire".
Rides on the Mynd are defined by tough climbs, short periods of respite and rapid descents. Tarmac, gravel or grass, single track and fire roads – it's all there. For this kind of terrain you need a tough, light, responsive bike with decent brakes. We'd brought along the Camino Ti and a prototype bike for testing. Reaching the trig point at Pole Bank we stopped for a breather. We'd been told that we'd be able to see across to Cheshire, Herefordshire and maybe even Snowdonia – but the typically claggy British weather had other ideas.
Mountain bike map for Long Mynd
Kit List
Heading out for a couple of days is surprisingly easy and it doesn't have to weigh you down or hinder your riding too much. Below is a rough idea of what can be loaded onto your bike.