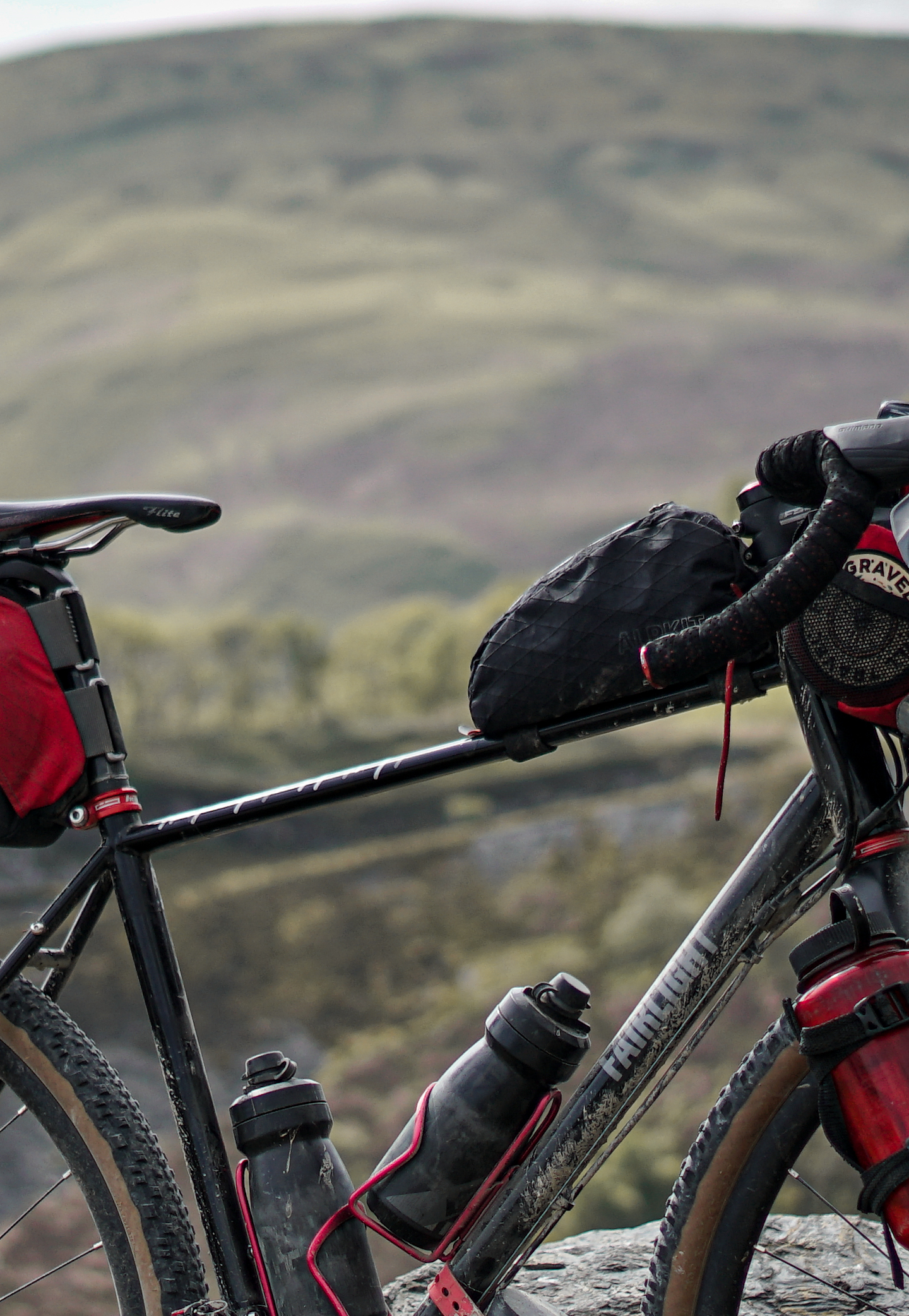 The Beauty of Riding in a Group
"It's a cool looking route, but have you seen how much climbing you've put into it?"
James is worried by my latest bikepacking route for our little group. We live in Norfolk; climbing hills isn't our speciality.
"It'll be fine, we've got two whole days to do it," I respond energetically, buoyed on by a recent bikepacking trip on the Capital Trail in Edinburgh that featured even more feet of elevation. "Plus wait until you get there, it'll be worth it for some of these tracks".
The track on my head unit starts us off along a busy road section but soon delivers us to the holy grail of a small country lane that eventually turns into a gravel track winding off into the hills ahead of us. "This is the one bit of the route I'm not sure about, might not be much of a track here," I warn the others as we take it in turns holding the first gate open for each other and push our bikes through. The sun is out, it's around 23°C as we find our first section of hike-a-bike commencing across deserted shadeless moorland with the lush green valley dropping off behind us. "Ok yeah this is pretty good, I'm enjoying this a lot," Andy admits, though his face is telling a different story, as he pushes his bike across the rough ground.
It seems odd that being unable to ride your bike is one of the highlights a bike trip. But a bit of hike-a-bike has become a requirement for our bikepacking routes now. Last year it was a particularly steep, narrow, rocky climb through a woodland on the North Downs Way. I'll have to find something equally unsuitable for riding bikes on for next year's group trip.
The route takes us to the Claerwen reservoir and we see our next gravel section snaking off along its Northern coast. The dam, finished in the 1950s, was built to supply water to Birmingham and the West Midlands and provides the backdrop for the key part of our route. "This track is one of the bits I built this route around," I tell the others, they soon agree that they can see why. Over 8 miles of gravel perfection alongside the reservoir and through deserted rolling hills. Our only company is a few sheep and the odd motocross bike heading in the opposite direction.
The next gravel segment, 14 miles through the Tywi forest, is broken up by a couple of river crossings and an overnight stop in a bothy. Taking shoes and socks off to wade across the water is a welcome chance to cool off. The last crossing is just outside the bothy, so we roll up to it with our shoes in our hands. The sleeping platforms inside are already taken, so we setup our sleep mats on the floor and laugh as all three of us pull out the same sleeping bags from inside our bags (Alpkit PipeDream 200s).
Our sleeping gear and rain jackets are the only individual kit we carry. The beauty of riding as a group is that we could minimise what we carried. One stove, one gas cannister and one set of pots is all we need to boil water for dinner. One set of tools, one pump for if it all goes wrong. We share water and snacks. Teamwork makes the dream work as they say.
On the penultimate climb, turning round to see us spread out, I realise that James' concern on the amount of climbing may have been valid, especially give the heat of the previous day. So after the descent, thankfully, we can take a short cut on the road back to the car. We're out to have a good time, not to prove anything, a shorter second day suits us all fine. We still have a 5+ hour drive home to go after all. All in it was 78 miles with just over 8000 feet of climbing. You would have to do the biggest climb in our home county 32 times to get that much elevation gain. I'm not sure you would get the miles of perfect gravel tracks, deserted rolling hills and a night spent with mates in a bothy in Norfolk though.