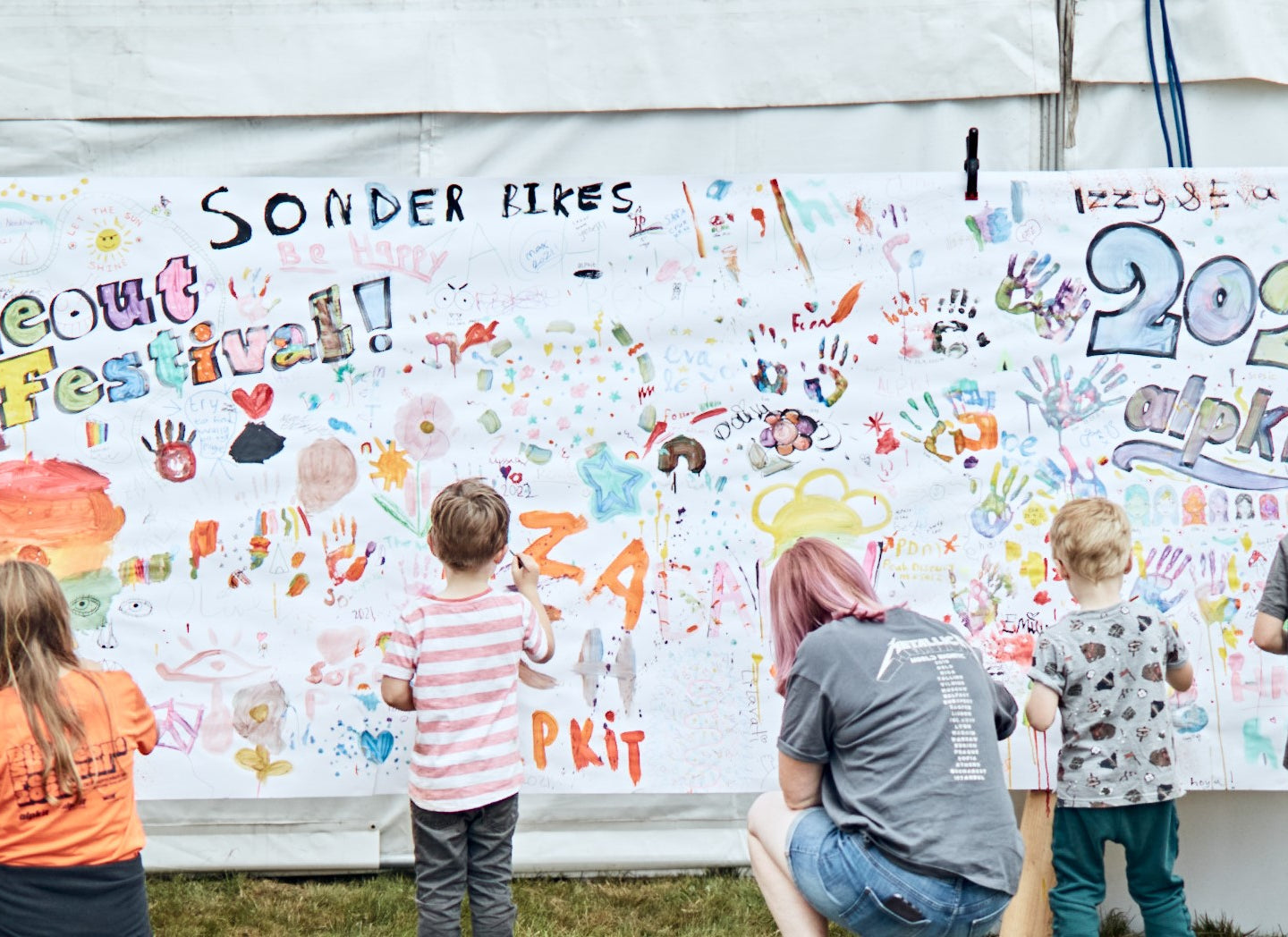 Big Shakeout Festival 2021
In 2021, we're delighted to have been able to welcome customers, friends and family back the Big Shakeout Festival. After 2 years off, we were chomping at the bit to put on a weekend the Peak District would remember. Post-pandemic partying ensued.

Thornbridge Outdoors welcomed us back for another shakeout, Alpkit style. We want to extend a big thank you to everyone who came, and everyone who made it possible. Thank you to all the food vendors (Nether Edge Pizza Company, The Freakin' Vegan, Icarus & Apollo and Project Doughnut). To the Big Shakeout Café, to the AlpCrew of ShakerMakers. And, most importantly, to you all for coming! No matter how many pizzas and doughnuts we eat – and we can manage quite a few! - it is our customers who make Big Shakeout Festival special.

We weren't joking when we said there was something for everyone. For the climbers, there was strength and conditioning, bombproof belaying and an introduction to outdoor climbing for the nervous newbies. In the two-wheeled department, we offered everything from a mountain bike jumps session to road rides and everything in between, including a women's only guided course. On two feet, we had night and daytime guided runs, hiking and walking.

If all this climbing, two-wheeled and two-footed fun weren't your thing, you could introduce the kids to the little-known sport of Binerflon. It sounds made up. It kind of is. It's inspired by the winter Olympic biathlon and involves Nordic walking and Nerf gun shooting.
Over on the water, you could brave the balancing act of stand up paddleboarding or stick with the safety of sit on top kayaks and open canoes. Or if the exertion of being on the water was too much, you could make your own canoe paddle!

On the art side of the Big Shakeout Festival, there were some traditional and not-so-traditional arts to be perfected. The dark art of the compass. The little-known art of dry-stone walling. Or, maybe, what people actually expect when you mention an art class: life drawing with Katie Tunn.

Everyone knows stories round the campfire are just as much part of the camping experience as the whole sleeping-under-canvas part. That's why we invited a variety of exciting guests to inspire us, like Al Humphreys, Anna McNuff, Rich and Tom Seipp, and Suzie Wheway. as well as getting the popcorn ready for the outdoor films showing at the Alpkit Screenroom.

Aside from all the activities, we threw quite the party. We love our music here at Alpkit. At HQ and in our stores, there's music playing all day. You can thank Product Designer Rowan for that! This September, we had live music – from folk, country, and Western swing to cross-genre punk, we had a range of artists pumping us up at the Main Stage and Fireside Stage at the end of a day well spent outdoors.
Thank you, thank you, thank you to everyone who helped to make this happen and for everyone who came to spend the weekend with us. It means the world to us.

We're already counting the sleeps until next year. 333, 332, 331… OK, OK. We might be counting for a little while. Big Shakeout returns 23rd-25th September 2022.