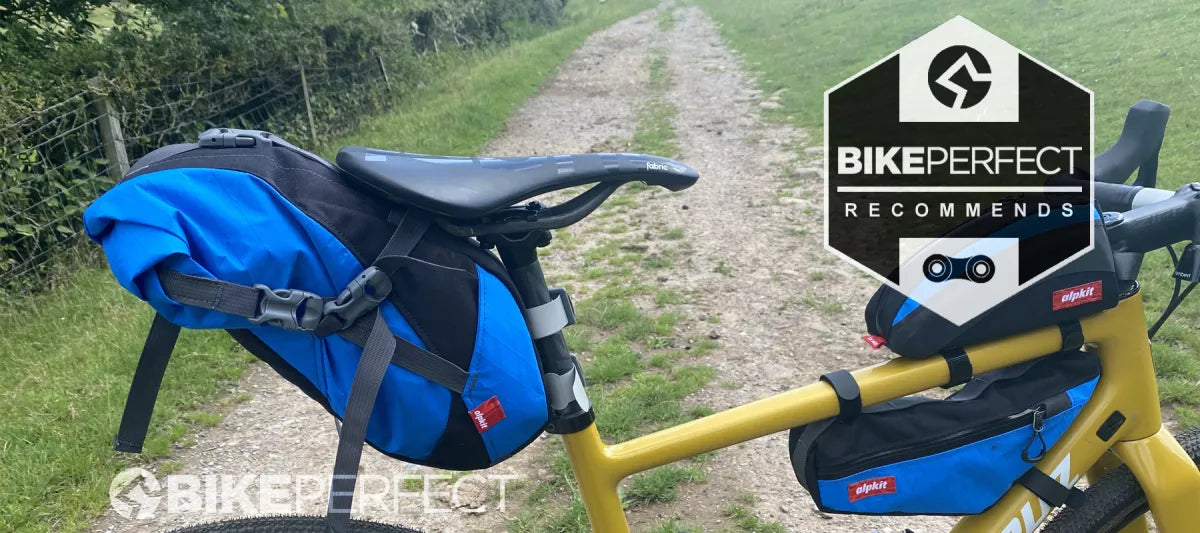 Bike Perfect - Alpkit bikepacking bags review: Fuel Pod, Bilbie and Koala put to the test
We'd like bolt-on mounts for the Pod or Cradle and a web mesh on the Koala whose straps also need tucking in neatly. Otherwise, Alpkit has delivered an excellent set of fast but accurate to fit bikepacking bags using an even tougher selection of premium materials to make them more durable than the predecessors we've had no issues with over years of use. Details like the replaceable straps boost longevity too.
Pricing is excellent, considering the bags are all handmade in the UK and come with a 25-year 'Alpine Bond' guarantee against defects and reduced-price repair if you accidentally trash them.
Rating: 4.5 stars (out of 5)