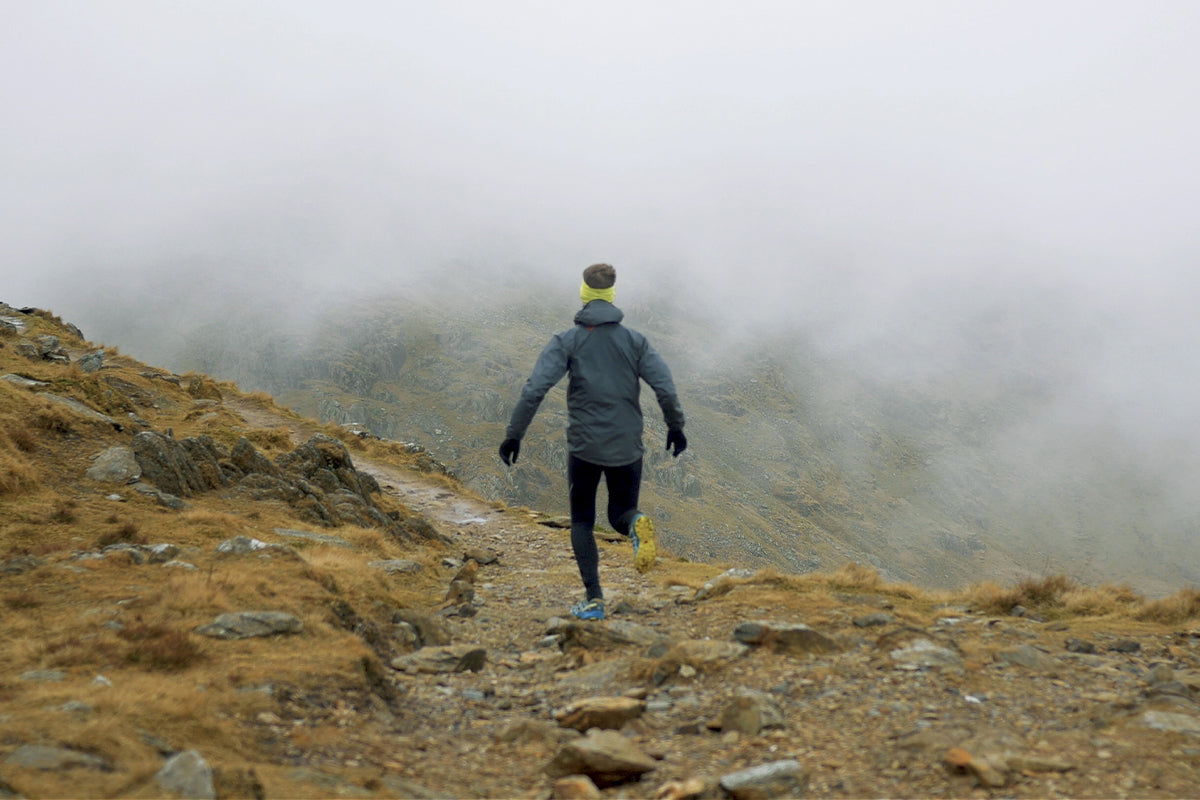 Fuelled by the Honey Sandwich
I have suddenly realized that the winter is now over. We've had a few nice weekends and the clocks have changed. This means it's just a matter of weeks until I attempt my Bob Graham Round.
If you've read my other posts (24 hours of awful), you'll know that due to an unexpected epileptic seizure last June, I lost my driving license for a year. This loss of driving freedom meant my usual mountain bike racing endeavours (most of which took place far from home) would have to be put on hold and something a little more local would have to be found as a replacement.I'd always thought I'd have a go at a BG at some point in my life and in the circumstances, now suddenly seemed like the right time. So, I gave myself a year (almost to the day since the seizure) to convert my cycle fitness over to running and, with the help of lifts from friends and many, many bus journeys, get out into the Lakes and give it my best shot.
Well time is now running out!.. So what have I been doing?
For all of my cycling life, I had relied on power meters, heart-rate monitors, cadence readers and the multitude of graphs and charts that I can make from all of these bits of tech. I also had an excellent coach who converted all this information into brutal sessions for me to ruin myself with on a turbo trainer (stationary bike) in order to make me slightly less average. Fell runners don't seem to rely on any of the above to make you faster/fitter/mountain hard.
So without my safety net of gadgets and data, I asked for some tips from various 'gods' of fell running. These are the worryingly unscientific responses:
"You'll be right, it's just a walk." - Robb Jebb

"You might have difficulties converting from cycling to running." - Ricky Lightfoot

"Mmmm, I'd maybe wait until you get a bit more experience." - Ben Abdlenoor
So it looked like I'd have to rely on my own infinite wisdom gained from reading books.I decided if I can build up to 45-50 miles in distance with about 10,000ftof climbing per week I should be ok (note the use of imperial measurements – another fell running-ism I've since had to adopt).
Have I completed this? On a whole, yes I have. Some of the winter was especially demanding, trying to battle the wet and cold but even then I did get some cracking days in the sun and the snow.
What have I found out as my life as a runner continues to progress?
If it rains I can't watch films back to back on a turbo trainer, I have to go outside if I want to get my mileage/climbing in.

Running across the hills at night isn't too bad, until you get to the black camouflaged cows on our local fells.

My legs have changed shape and I can't ride a bike very fast anymore.
On the positive, the big days out in the Lakeland fells are something else; I have seen some amazing views, been to some amazing places and met a multitude of like-minded people. I have never met a more supporting and fantastic group of folk as the fell-running community. When people heard I couldn't drive or I didn't know quite where to go to train, this bunch of fell-hardened oddities has bent over backwards to guide me towards completing this stupid goal of mine. The offers of help and support as well as the depth of knowledge has bowled me over and I'm so grateful for all the tips and advice they have given me (except the one about using a zip-lock bag as a cup for drinking from streams!).
The big question then... am I ready!?
I have been told I am, but I still feel that I need my usual stats and graphs to prove that to me.All this 'you'll be ok' doesn't quite sit right with me. Maybe I need more confidence in my ability in the absence of a really good graph.So, I guess the 24th of May is as good a time as any!If I have a good weather window I shall leave the Moot Hall in Keswick that evening. I have a big spreadsheet detailing all my kit, times, food, drink and where my helpers need to be and when. So with a fair wind and some fine weather, let's hope I can get this completed in under 24hrs.
For those who like to geek, here are some facts. In 2019 I have:
Helped on 2 winter rounds.
Reccied 98% of the course.
Eaten a lot of honey sandwiches.
More interestingly:
Run 1208km.
Climbed 71,369 vertical metres.
Spent 206hrs 14mins out there running.
Ridden my bike 3 times.
Fallen over once (so far).
Let's just hope that's enough.
If you want to follow Ian on the day, just head here to track his progress!