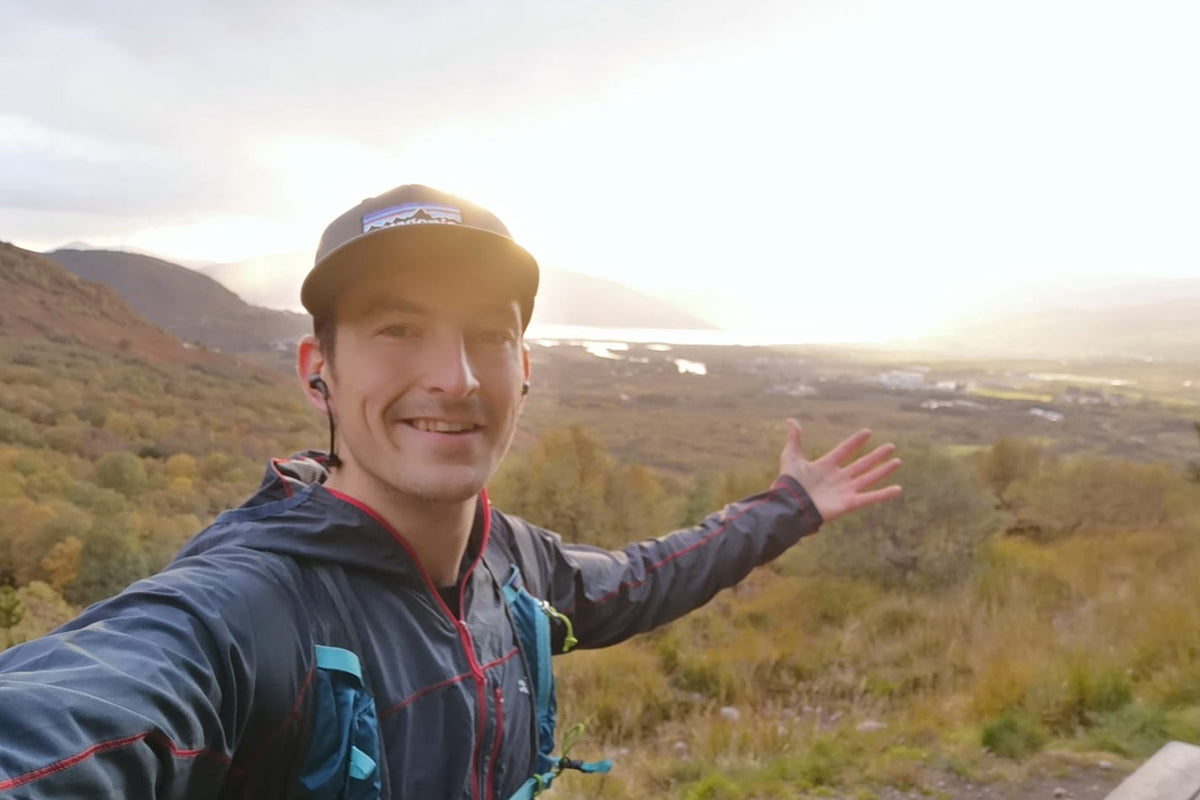 The 16 National Marathons is a project where I will run 16 marathons in 16 days in all 16 UK National Parks in an attempt to find an answer to the question: "Do the UK's National Parks need to adapt to the modernising and digitalising world while encourage younger people to get outside?". Stemming from a conversation with friends who were playing with the latest virtual reality software, this got me thinking, will the benefits of the outdoors be lost in a time centred so strongly on the screen in our pockets?
National Parks are the staple of outdoor activities in the UK with over 60 million visitors across the UK per year (October 2014). Now with the increased modernisation of the world, social circles are centred around smart devices, the development of the world is going increasingly artificial and there is an ever growing pull and globalisation of social media. How does this affect the outdoors? Will there be such a drive with younger generations, a similar appreciation and respect that older generations hold? It seems that the outdoors could be adapted to become more 21st Century. Which is where the 16 National Marathons aims to shed light.
The outdoors to me, is in my very essence, its who I am. Physical adventures that stretch comfort zones and explore new possibilities are the cornerstone of everything that I do. Through my various adventures I aim to share my theory with the world that 'Impossible' does not exist in a physical form, but rather in a theoretical sense as a boundary for what we believe and perceive to be POSSIBLE. Running a marathon, for me, was perceived as impossible only a couple of years ago, now my ambition has continually stretched, the parameters of 'possible' massaged, and the 16 National Marathons is now only 7 days away. But every adventure must have a reason, an ethos and a cause that transcends the simple nature of the event itself and positively impacts the world. It's the action of going nice places and doing good things.
This project is growing exponentially and is exploring the ideas and concepts behind the world's first National Park City in London (the 16th National Park) and the Smart Park initiative in the Lake District. Both concepts seem to aim to draw people outdoors in opposing ways to a common cause. I want to run a marathon in each National Park to both celebrate our National Parks and to see if the above initiatives are feasible and translatable ideas across the UK.
I want to use the physical action of running multiple marathons as a vehicle to draw attention to the findings of this project, which is something that is closely aligned to my purpose, to encourage people to get outside and find their own adventures, push themselves and redefine their 'possible'.
22 October – 06 November 2018
22nd - Cairngorms National Park
23rd - Loch Lomond & The Trossachs National Park
24th - Northumberland National Park
25th - Lake District National Park
26th - Yorkshire Dale's National Park
27th - North York Moors National Park
28th - Peak District National Park
29th - Snowdonia National Park
30th - Pembroke Coast National Park
31st - Brecon Beacons National Park
1st - Exmoor National Park
2nd - Dartmoor National Park
3rd - New Forest National Park
4th - South Downs National Park
5th - Norfolk Broads National Park
6th - National Park City
This project will prove to be a fascinating voyage of discovery though the "UK's Natural breathing spaces", through the intricacies of technical physical training, and I aim to inspire others to get out on an adventure of their own, with the option of a more 21st Century approach.
You can read more about the schedule for the marathons, the routes (courtesy of OS Maps online software) and my journey to the 22nd October using the below links.
16 Marathons Website: Athlete Adventure
Instagram: @Athlete_Adventure
Facebook: @AthleteAdventure
Twitter: @AthleteAdventur