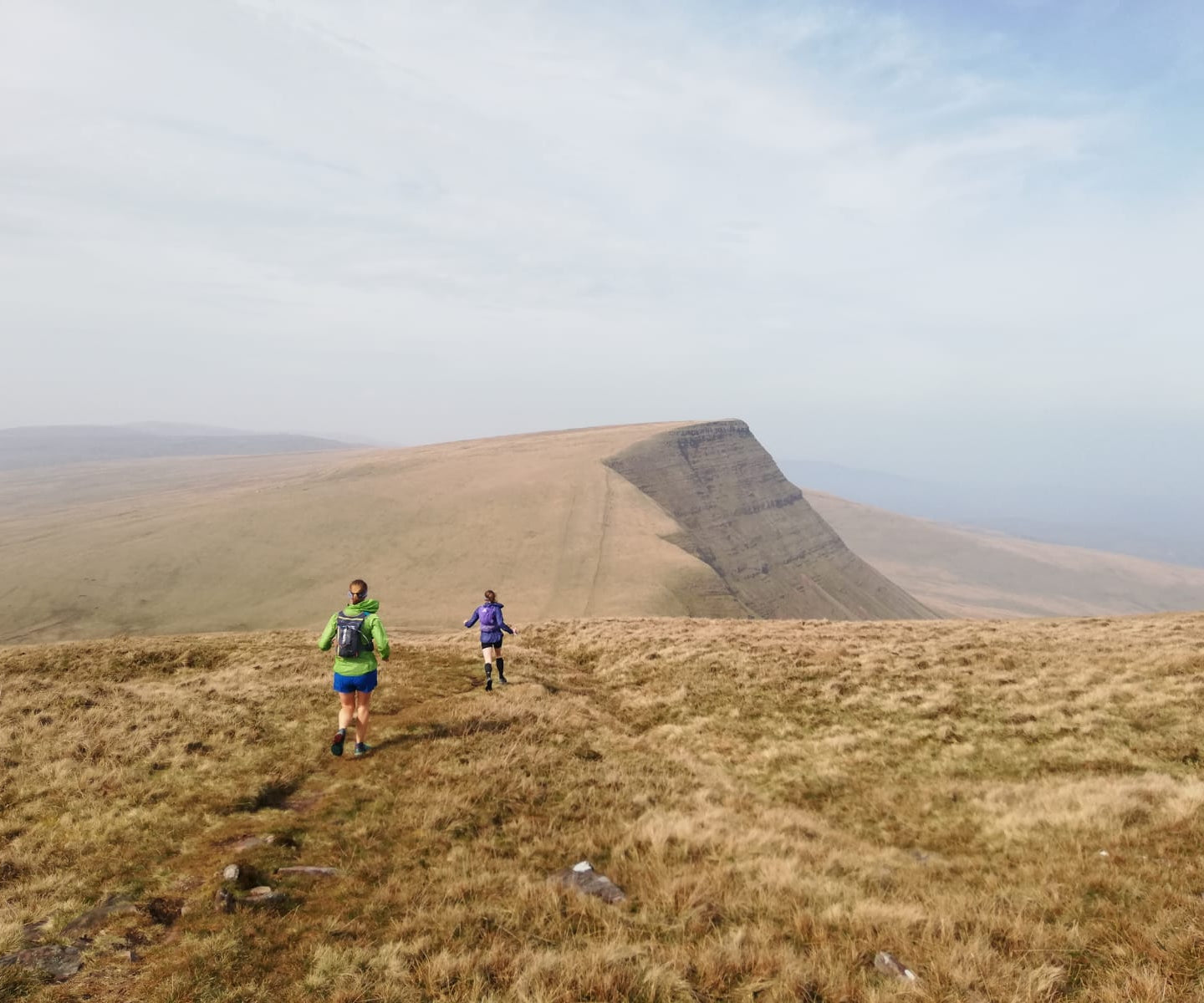 Taking on the Dragons Back 2019
Preparing forthe Dragon's Back
In just under a weeks time I will be taking on the Berghaus Dragons Back Race; a 5 day, 315km stage race from the top to bottom of Wales. Starting in Conwy, the route follows the mountainous spine of Wales taking in classic ridgelines such as Crib Goch, the rocky summits of the Rhinogydd (day 2), over Cadair Idris (day 3), through Elan Valley (day 4) and finally taking in the Black Mountain on the final day before finishing in Llandeilo. This route does not only have a ridiculous amount of ascent, amounting to 15,500m in total, but is often over path-less rough terrain with an added navigational challenge.
I first heard of this race when my friend completed it in 2015. At the time I thought it was totally nuts and way beyond what I would be capable of, but it planted the seed. In 2017 I followed the progress of the event and the exciting race between the leading runners, and decided to sign up to volunteer with Ourea Events at the Cape Wrath Ultra the next year to get involved in the fun. By this time I was much more into long distance running so it seemed more of a possibility. By May 2018 I had done having completed a Munro round and a few other multi-day adventures, with added knowledge of the event from volunteering and a few friends also signing up it seemed like the perfect time to give it a go. I absolutely love 'run-touring' and adventuring close to home on the amazing landscapes that the UK has to offer so this race just seemed like the perfect challenge.
I've had a great year of training. With friends who have signed up to the race and others who are always keen for a weekend away running, we have been across to Wales to practice running on the course almost every free weekend. It's been awesome running in places I wouldn't have been to otherwise, discovering more than just Snowdonia. Having an event to train for is that it forces you to get out whatever the weather. We recced day 4 in Storm Hannah, it was grim outside but with the right kit we didn't get cold and just made the most of the character-building conditions! To build strength and speed I've also regularly been going to strength and conditioning classes and interval training.
To have a good chance of completing this race organisation, as well as being as fit and healthy as you can be, is key. Faff will waste valuable time and I know I'll need as much eating and sleeping time as I can get to recover as much as possible between each day. Having tested my kit extensively on my recces I'm now spending the last few days leading up to the race making sure I have everything packed and organised as much as I can. Hopefully the weather will play ball and not make life too difficult, I'm hoping for cool, calm and clear, but having trained in some fairly awful weather I'm hoping I can cope with whatever is thrown at me.
For this years event I'll be using a tried and tested layering system from Alpkit ofKepler Merinobaselayeror Koulin synthetic and Koulin tights or shorts -depending on conditions.I'll carry a Heiko insulated jacket for emergencies, or if it gets too cold and I'll be carrying/wearing the excellent Gravitas jacket to keep off wind and rain.
I've used this system when completing the Munros round and in lots of other long fell races.
Food is another important thing to get right. The camp team look after us in the mornings and evening but we need to be self-sufficient on the hill. Finding food to take that will last 5 days has been a challenge. I will be living off: a large variety of cereal bars, homemade date and cashew balls, malt loaf, baby bells/cheese strings and sandwiches. We are lucky to get a bag at the midway support point. I am hoping to not spend too much time here but I have packed some john west/jamie oliver sachet meals which can be eaten cold and some fruit pots to eat here if I need a break for a proper meal.
People have been asking which part I looking forward to most and with just a few days to go I am incredibly excited just to get started. I think the whole route is fantastic. I love Snowdonia and the race starts through going over some amazing mountains but I think I'm most looking forward to stage 2. I was quite nervous of this stage so have practised it a lot and I've fallen in love with the Rhinogydd and their brutal rocky beauty. You aren't far from the main part of Snowdonia here, yet it already feels a million miles from anywhere. After that I can't wait to be on the Black Mountain on Stage 5, there are stunning views and the end will be (nearly) in sight.
Look out for a full kit check and race report from Lisa coming soon.