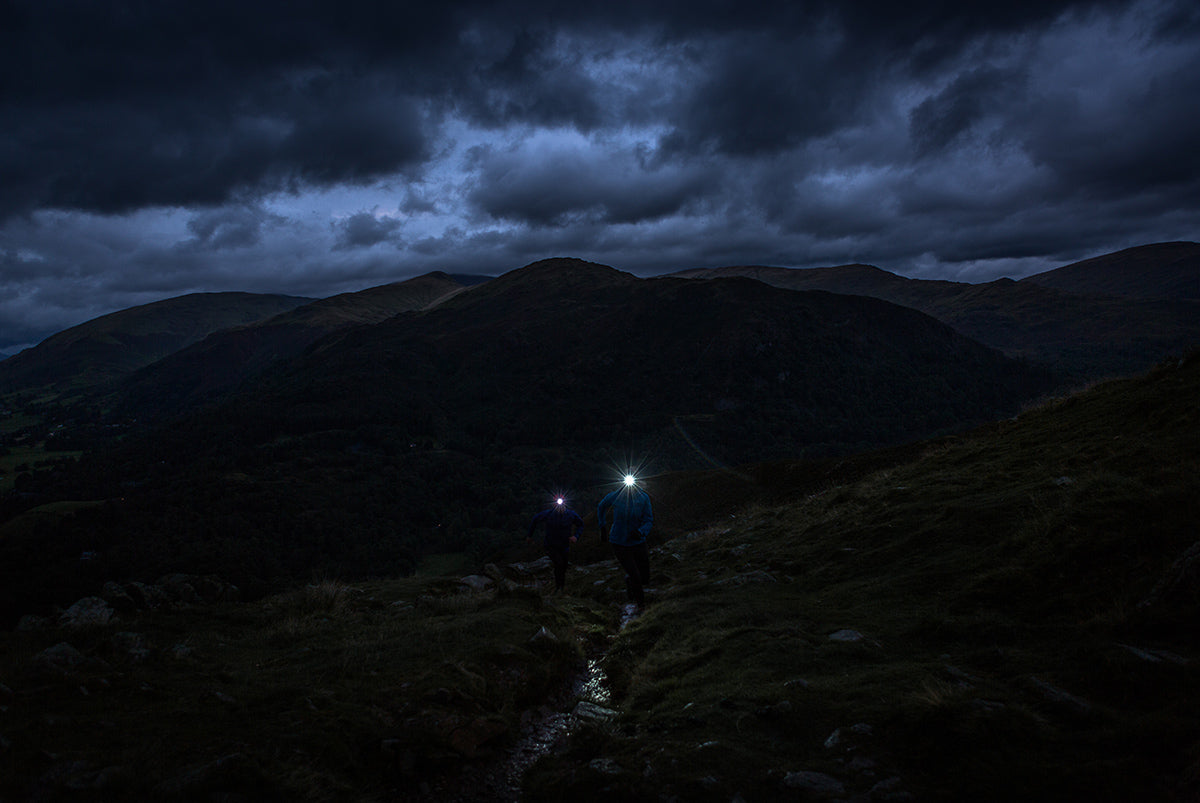 Getting the Winter Miles in with Alpkit Running Club
It's winter, and with winter comes snow, debates over which is the best mince pie, and the daily conflict between going into hibernation and throwing on a few layers to head out for a run.
I've always found it hard to get the miles in at winter. It's not that there's not enough time, it's just that once you get back from work at the end of the day, it's hard get back out into the cold and dark again.
This winter, the Alpkit team have decided to show that winter lethargy what we're made of by organising some weekly running clubs at our HQ and Hathersage Store, with the occasional ad-hoc instructor-led sessions in Ambleside.
Every week we've been donning our base layers, head torches and high vis vests and hitting the trails; and we've been enjoying getting the winter miles in as a result. Here's what we love about running with the club…
We get out in the first place!
An organised run with others means a meeting time and meeting point. Even when you don't feel like it, it'd be rude not to!
We find new routes
How many times have you done that same route along the river, out to the hills and back into the city through the woods? Yes, it's a brilliant route, but your friends will probably be able to show you a few new gems.
We vary our training
Running with a club encourages you to vary your training a little. We're less likely to run hill efforts when we're on our own, but with a running club team spirit prevails!
What better way to get you out of bed on a winter's morning than a run up to Stanage Edge with friends?
Safety in numbers
Sometimes it's not a case of not wanting to get out, but not feeling safe to do so; as much as we love finding a space of our own, going out for a run when it's cold and dark out is always safer with company.
A bit of competition
A little competition never hurts. You may not be competitive, but when the sprint surges start, you can't help giving yourself that extra push to keep up with the group.
Team spirit
A major worry for new running club members is 'will I be fast enough?'. Everyone's been there at some point, which means everyone's happy to run back to spur on the runners at the back of the group.
Meet new people
What better way to make friends and meet new people that by joining a running club? And what better way to get in those miles than with friends?
Alpkit Hathersage Running Club meets every Saturday at 9:30am at Alpkit Hathersage for a run up to Stanage and a slice of cake. Give the store a call on01433 730930 beforehand for details. Or if you're in the Lakes then keep an eye out for any Alpkit Ambleside activities, or call them for advice 01539 454954