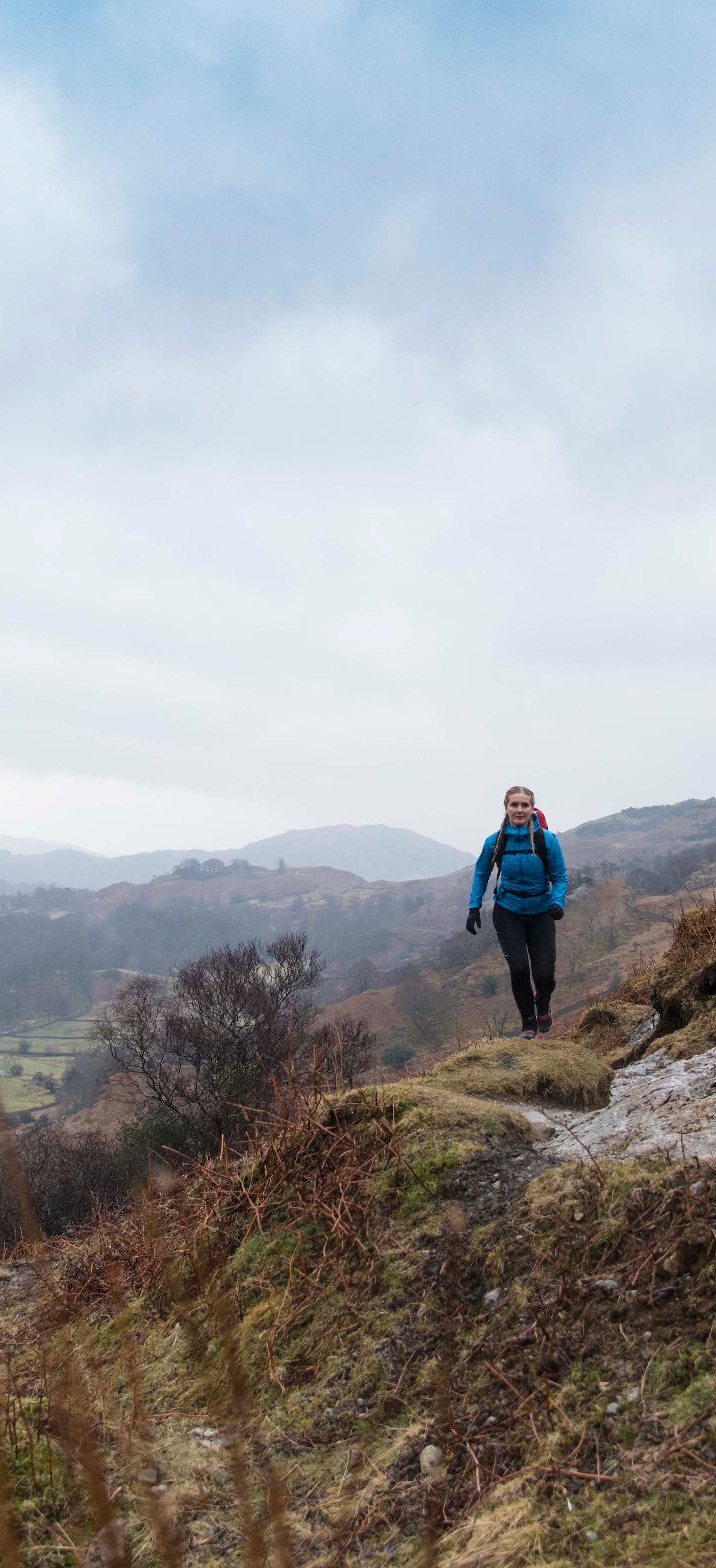 Mountain Marathon Tips and Advice
Running in the hills, sometimes for whole days at a time, is an exhilarating experience. And there are few tougher (or more rewarding) tests than Mountain Marathons: pitting yourself against the hills and the Great British weather, completely reliant on the kit you carry, and using every last ounce of your athletic and navigational ability to get round.
For these classic mountain navigation events, runners must carry everything they need to be safe and self-sufficient for the duration. This takes a fair amount of planning… To save you a bit of pre-event panic, we've collated some tips and advice from our experiences at Mountain Marathon events.
Mountain Marathon Advice
1. Nail the Packing
Step 1 - Source the essentials
One of our favourites, Saunders Lakeland Mountain Marathon specify a mandatory kit list for all participants in the race, so the first step is to write that kit list down, tick what you have and source what you don't.
The Alpkit web wizards have brought together all the mountain marathon kit we stock into one place to make it easier to find.
We've also added some non-mandatory essentials to the kit list like waterproof dry bags - essential for making sure your spare clothes are kept dry, especially on the first day!
Step 2 - Put your kit in a bag
It's a bit of trial and error working out what size bag you need. Often, the easiest thing to do is to pack all your stuff in various different-sized bags and see what fits. Make sure you pick a bag that's going to still feel comfortable after two days of running about too!
Next, work out the most efficient and comfortable way to pack: what will you need whilst you're running and what won't you need until camp? You don't want to be packing and repacking your bag all day on the hill, so a bit of practice beforehand can really save you some time.
Our team have had success using the 25L Presta rucksack in recent years but it all depends what's comfiest and fits your stuff best.
Step 3 - Test it out!
Rule #1 of racing in a backpack is to never race in a new backpack. Get out for some local runs with full kit on your back to iron out any issues before race day. It's also worth testing out any new kit and checking your older gear to make sure everything's there and that it works! (stoves, tents etc).
You have to be self-sufficient at all Mountain Marathons and the Saunders is no exception. This means carrying all the food you need for both days and the mid-way camp. If there's one thing you really don't want to get wrong, it's fuel! Food needs to be nutritious, portable and capable of surviving a weekend stuffed in your pack against a hot and sweaty back...
With food, it's all about finding what suits you, so there are no hard and fast rules. Having a good breakfast and then eating little and often through the day is usually a good plan, followed by a decent evening meal. Choose food that is light in weight but not in calories.
What to eat?
Breakfast: If you don't want to be eating too much out on the hill, your breakfast needs to be fairly substantial, providing lots of slow-release energy. Something like porridge with raisins or muesli will do the trick and is easily carried in a freezer bag. Tea/coffee/hot chocolate may be a luxury for some, but can give a welcome morale (and caffeine) boost.

On the hill: Your daytime food needs to be easy to digest, high in energy, and easy to eat on the go. It's always good to get a mix of sweet and savoury food so you don't get too fed up of one or the other. Things like: dried fruit, nuts, biscuits, cheese and jelly energy bars.

At camp: A stove and gas are mandatory for Saunders (no saving weight there!) so you can look forward to hot food on the Saturday evening. Dehydrated meals like Extreme Foods and Firepot pouches do an excellent selection of high energy dehydrated mains meals (including veggie meals) that taste pretty good. The overnight camp is an opportunity to eat as much as possible before day 2, so the only limit is how much you can carry... the bonus being that the more you eat, the lighter your pack gets...

Remember that eating your emergency food (minimum 150 kcal) before the end results in a DNF, so having some 'untouchable' snacks is worthwhile! (We suggest wrapping them up and keeping them separate so you don't munch them by accident in a late night calorie frenzy). Or just take some food you won't eat unless you absolutely have to!
How much to take?
Everyone's metabolism is different, so you'll be hard pressed to find a one-size-fits-all answer to this question. If you're a first timer it's best to err on the side of caution and take more food than you think you'll need. As you do more events, you'll learn what does and doesn't work and can then adapt for future events. On this point it's worth recording what you pack and take (along with weights, how your stomach coped with it, likes and dislikes etc).
Try it out ahead of time
Race day nerves, a new routine, or running all day can have a bit of an effect on your digestion (and not a good one!) so get out and test your running snacks on the trail to make sure you can stomach them whilst running! The same goes for drinks and drinking.
3. Run a bit!
It seems obvious but you really should do some running! Mountain marathons definitely require a different kind of training to shorter fell and trail races, so your training needs to reflect this.
Long slow miles: Runs may need to be increasingly long and slow in the build-up to Saunders - less gunning for quick times and more aiming to be out for as long as possible. Over time you should be able to get quicker over distance, but get used to pacing yourself. Walking the steeper ups and running the flats and downs is often a good idea.

'Discomfort': At some point along the way, getting used to running in adverse conditions can be excellent preparation for Saunders. If you're due to go and train and its raining - go anyway! Sort the right kit and go looking for some less comfortable conditions. From gale-force winds and icy meltwater on a nocturnal run to midge-infested foggy, humid evenings in May, its all good practice for any mountain marathon.

Wearing a backpack: Get your backpacks on for even the most local runs - just get used to running with something on your back. Don't just start with the full kit though: build up the weight in your pack throughout your training. Then try a few training runs with full kit just so you know how it might feel on the day.
4. Know your navigation
This can be the fun bit! If you've never done any navigation before then MM veteran Dave's 'Know your nav' spotlight is useful for some pointers and inspiration. If you're a complete novice then maybe think about booking a short navigation course.
Once you have the basics, it's good to get out and test your knowledge on unknown ground - start small and get bigger. Picking out 'checkpoints' on the map and navigating between them as quickly as possible is a good way to get ready for what you may encounter in a mountain marathon.
So that you can spend more time moving and less time staring at the map, it's good to develop techniques to remember routes, tick off features and measure distances. This helps to get your memory working a bit harder and remember larger chunks of the routes at a time
So that's it, now go find that kit list and get cracking...
#goniceplacesdogoodthings