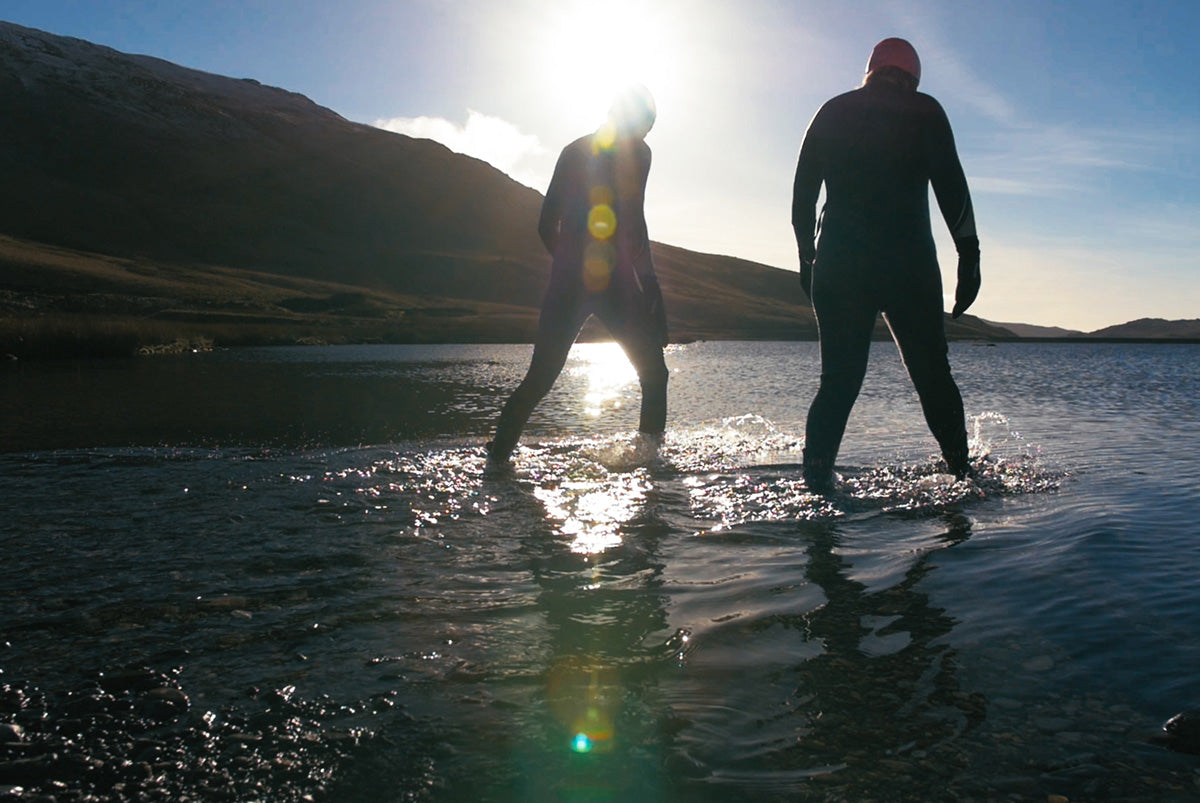 Like all the best ideas, Scree to Sea was dreamt up over a pint on a warm summer evening in the Lake District. The idea was a simple one - returning home via the river. In this guest Daring Deed, Malcom and Anne Whiteman begin their journey along the length of the river Kent.
The best ideas also tend evolve and grow over the years, and somehow, one frosty morning in February we found ourselves pulling on our Alpkit Silvertip wetsuits and Huub extremities kits and making the three mile hike to film the first section of our journey from Kentmere Reservoir to the Morecambe Bay estuary.
The idea for project 'From Scree to Sea' came a few years ago when my wife Anne and I were sitting outside the Eagle and Child Inn, Staveley on a warm summer evening, where we had stopped o for a pint a er an evening swim in Windermere. Looking at the River Kent, which goes past the pub beer garden, I wondered about how easy it would be for us to swim home to Kendal – it seemed like a good thing to try over a summer weekend...
Cut to mid-February 2017, on a dark and frosty morning we were up, getting our kit ready to start a slightly different journey. The weather forecast was good and the swim would start today. After discussions with filmmaker and friend Ian Palmer, the project had morphed from swimming from Staveley to Kendal, to a swim of all the swimmable sections of the Kent from its mountain start up in the Kentmere valley to where it goes into the estuary. We had also decided to film the various sections over the seasons, hence the winter start. Our new Alpkit Silvertip wetsuits and Huub extremities kit would help us deal with the cold water we would initially encounter.
Those who know Kentmere will realise that it's a good three mile hike from the trail head up to the top of the reservoir and we had a stunningly beautiful day for it. Snow on the fells, frost everywhere, blue skies to die for and a half mile swim with the water temperature about 4oC. With the right kit everything is possible and our swim was one of the most enjoyable and memorable things Anne and I have ever done in the Lakes. The filming went well and we were raring to go for the next stage which would be Kentmere Tarn.