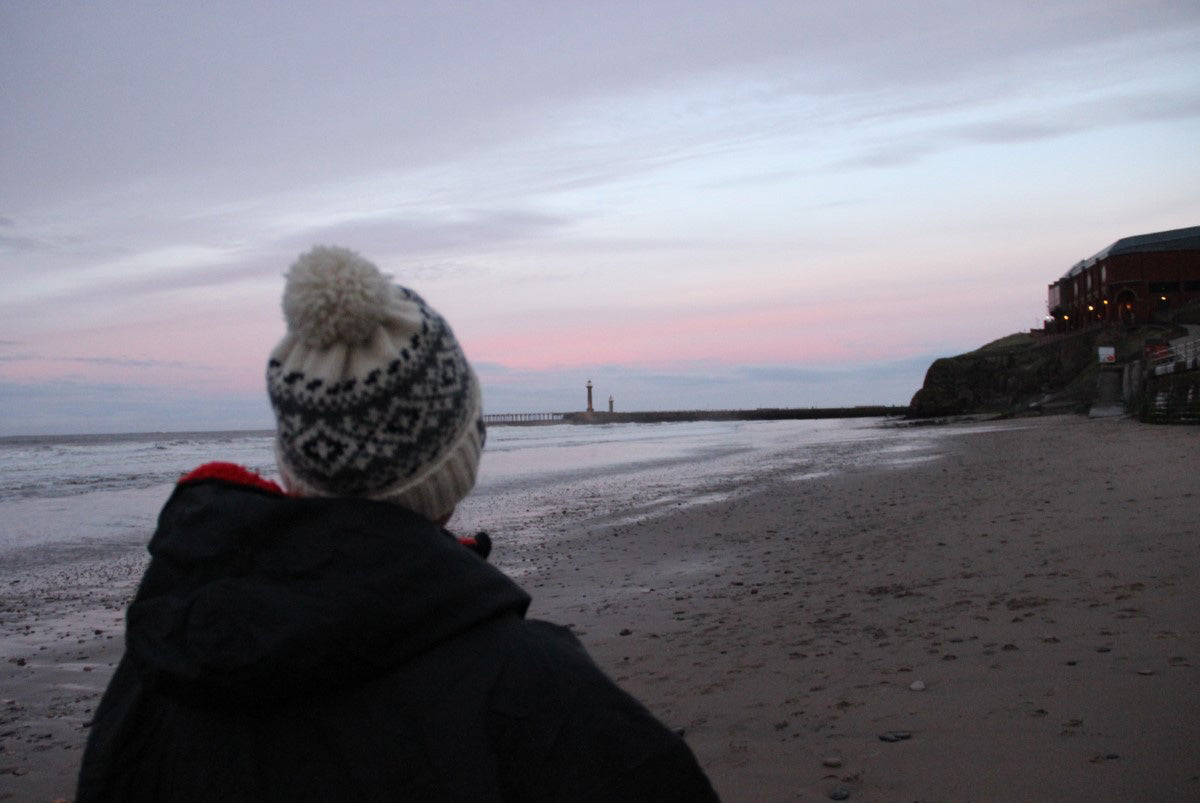 Whitby cold water Christmas dip
A Treasured Outdoor Moment - Nina Carter-Brown.
This year I spent Christmas in Whitby on the North Yorkshire coast! I grew up here and as a teenager the last thing I would have wanted to do on Christmas day (or any day, except maybe a really hot summer's day) would be to go in the sea.
However, now in my 30s and having been an outdoor swimmer for 12 years, it was the one thing I wanted to do on the 25th December 2020! It was a beautiful sunny and still day, but high tide and lunch timings meant I had to take what would be my final opportunity of the day for a daylight swim and go for a sunset dip around 3:30pm!
The sky was glowing red, the waves were big and the beach was empty except for my sister who I couldn't persuade to come in with me, but did come to support me and take some pics! And a family walking their dog who stopped and asked me if I was swimming, I said "I'm dipping! I love it!" and ran in.
As I ran out after my dip, I saw them on the steps to the beach cheering me out the water with big smiles on their faces, although I had the biggest smile! I've really treasured all the moments I've been able to be immersed in nature and swim in cold water this year and my Christmas dip really meant a lot to me!