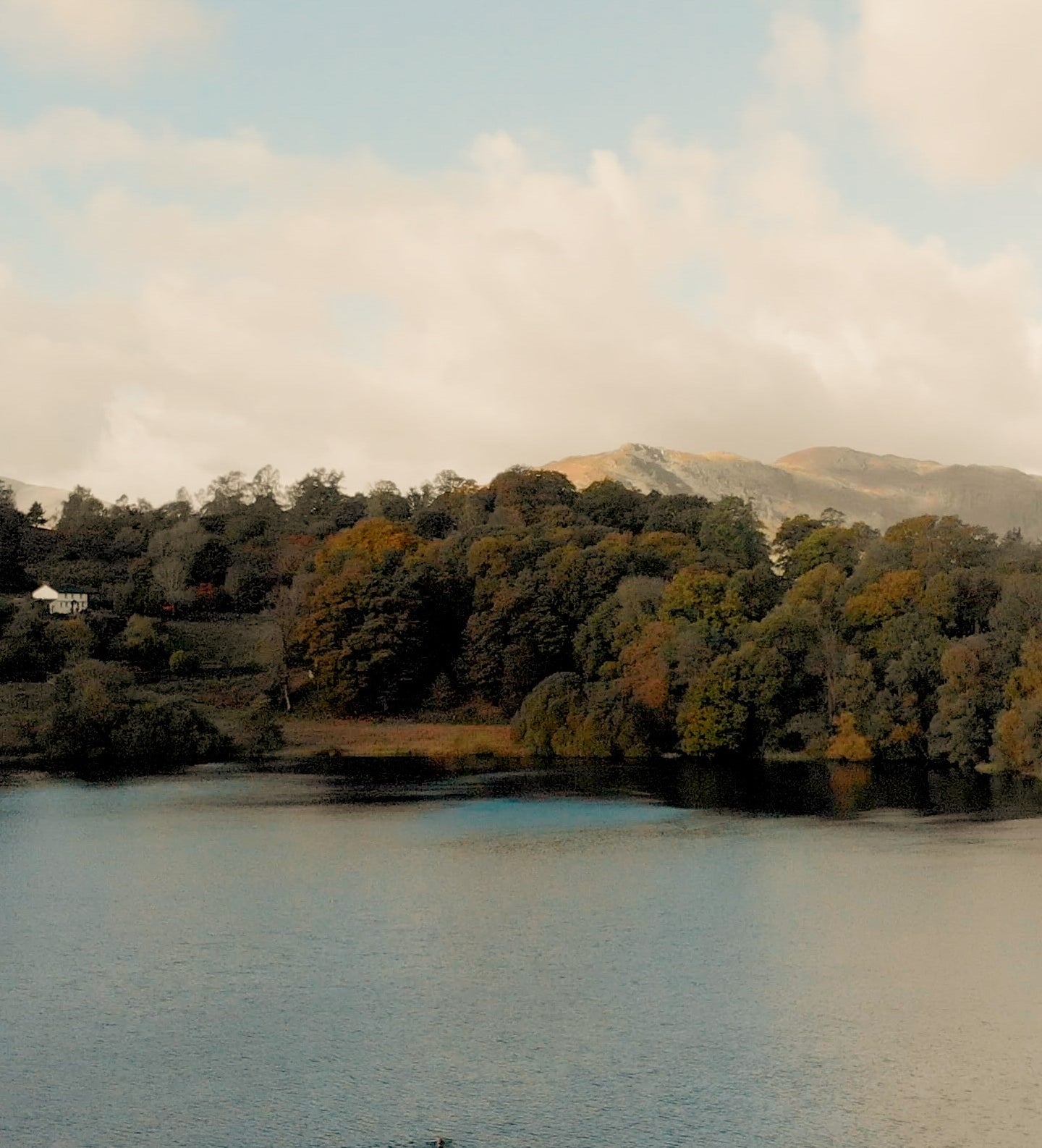 The Joys of swimming in the Autumn
This is a blog about the joys of swimming through the changing seasons, written by one of our Alpkiteers, Katie Palmer.
It's the same every year. The end of August approaches, the new school year begins and we find ourselves desperately hoping for an 'Indian Summer'; one last chance to feel the sun on our skin before the annual acceptance that the next 6 months will be a non-stop cycle of wind, rain, cold and abject misery. Well, that's how my thoughts go anyway and in fairness, living in The Lake District (where we once had 53 consecutive days of rain), it's always a distinct possibility.
So why is it that every year I seem to forget how magical Autumn can be? For a brief few weeks in October, when the sun (which still has a bit of warmth left in it) puts in an appearance, the trees are a blazing mass of vivid oranges and reds and the ground is yet to be completely water-logged, an Autumnal day out in the Lakes can be truly, properly amazing.
Better still, the hordes of tourists have left which means you can find a decent parking spot and don't have to share every trail or lake with big crowds of people. Best of all, if you're outdoor swimming, the water temperature is still pretty comfortable. Maybe a little chilly when changing afterwards but, given the right kit, an Autumnal swim in Cumbria can be even better than a Summer one.
So what kit is the 'right' kit? Although plenty of people do swim without them, a wetsuit makes such a difference if, like me, you're prone to feeling the cold. The Terrapin suit is perfect for this time of year and adding a pair of Outdoor Swimming socks and neoprene gloves will really help you feel comfortable, even if the sun goes in.
I recently tried a dry robe (the Haven) for the first time and I can categorically state that I will never go for a swim without it now! Although it feels massive, (at 5'5" and a size 8, a unisex medium seemed ridiculous when trying it on at home), standing there on the lake shore, I was so glad I'd not opted for a slimmer fit as I was able to get fully changed out of my wetsuit and into dry clothes, hidden within its voluminous depths. Just slip your arms inside the main body of the coat and it's like you have your own private little changing room. A fleece-lined changing room at that which quickly dried you off and kept you snug.
A cup of tea later and I was completely warm, dry and happy. Whilst there are still a few weeks of potential 'golden days' left, I hope there will be plenty more chances to enjoy this often forgotten but actually quite brilliant time of year.