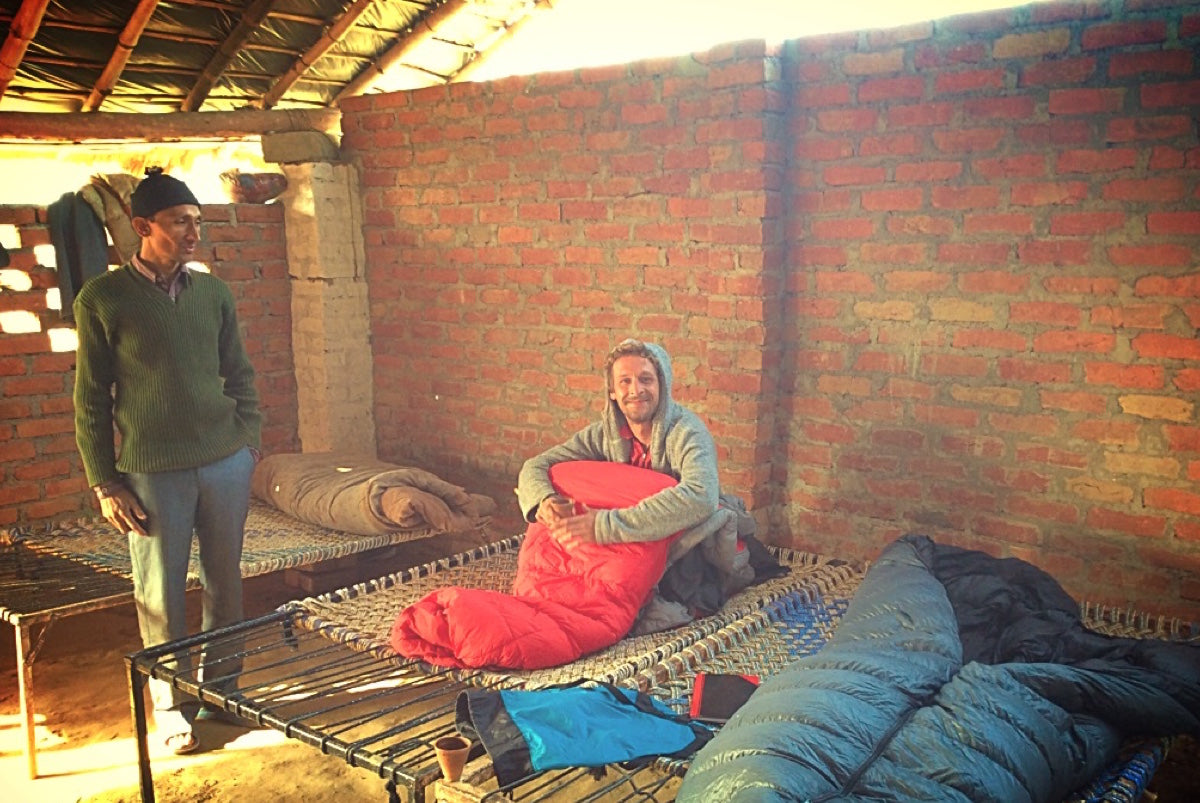 I wanted to share this with you as it was a lovely email to receive, especially on a cold and dark Monday afternoon. Sam emailed in because he was so impressed with the performance of his SkyeHigh 700. He is currently travelling the world on his bike and raising money for Unicef as he goes. His trip looks awesome and definitely makes me want to cycle away into the sunset, well worth sharing. You can follow his progress (and look at lots of interesting pictures) here.
Hi there,

I just wanted to send you good people a brief email to say thank you.

At the beginning of this year I purchased a new sleeping bag from you, the SkyeHigh 700, in preparation for my attempt at cycling solo around the world. As I was planning to spend most nights camping where I could I wanted a bag that packed down small and was lightweight but was also capable of giving me a comfortable nights sleep in all seasons. Having now been on the road for 9 months and covered a little more than 11,000kms through seventeen countries and spent an estimated 95% of my nights camping, the SkyeHigh has proved itself to tick all three boxes. I've been meaning to send you an email to congratulate you on such a great product for some time now but it is after my latest experience with the SkyeHigh that has prompted me to write this now.

I've just come back from a little side trip to my main adventure which saw me cycling The Annapurna Circuit here in Nepal. I wanted to see if it was possible to ride a loaded touring bike around the circuit in a self supported style, carrying all my own food and clothing and staying away from the lodges that line the route and instead camp the whole way round. I was repeatedly warned beforehand by local guides that many aspects of my approach to the circuit would mean that my chances of success were slim. I was told the bike was unsuitable and too heavy at around 35kgs and that as it is now winter here in Nepal, camping would be extremely uncomfortable, especially above 4000m where they predicted temperatures could drop as low as -20c.
;
;