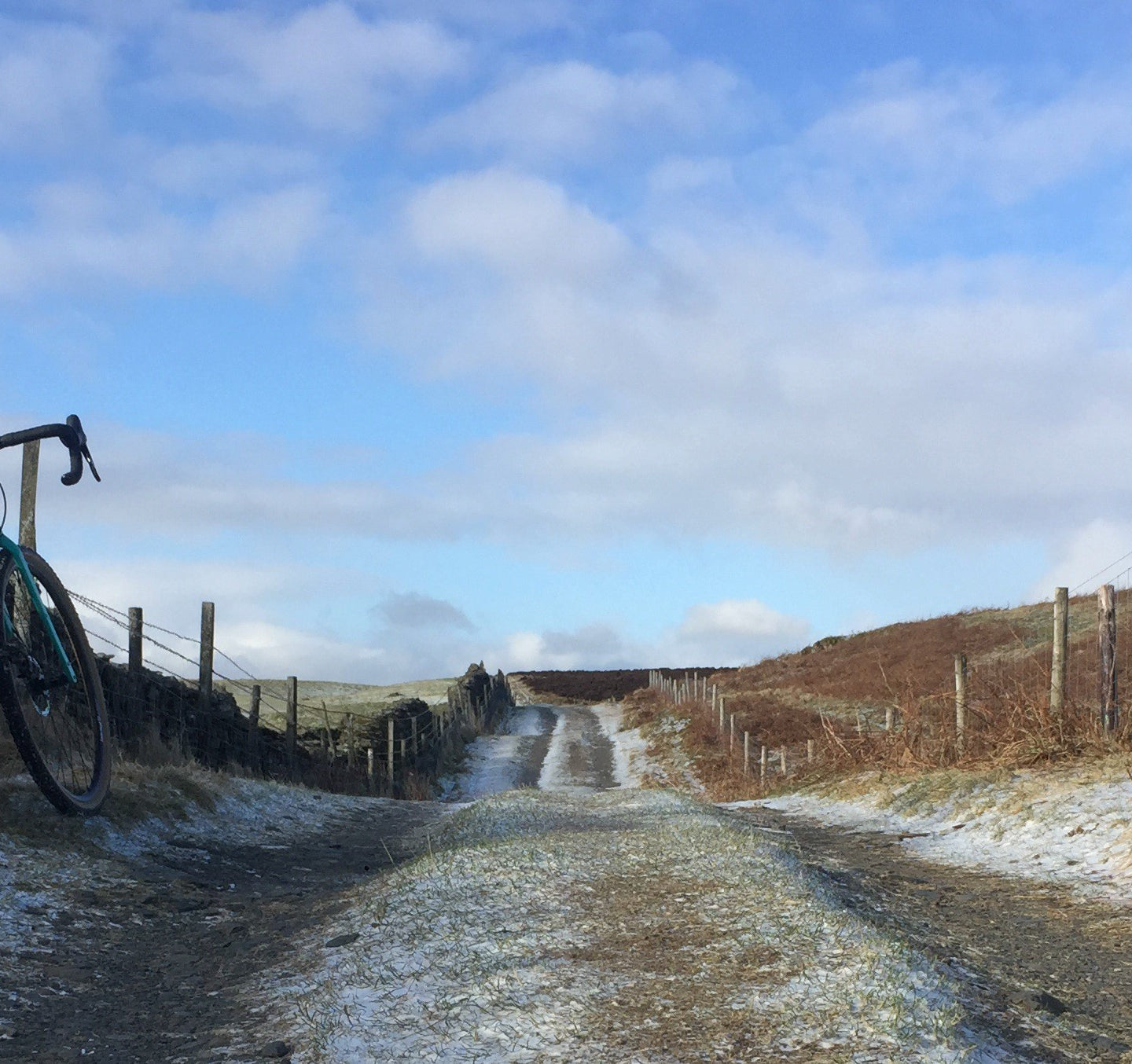 Committed: Winterise Your Kit List
Alpkiteer Ian Palmer on keeping the flames of passion burning when the temperature drops. And on how to make use of your kit in winter.
A brief overview
The throes of Autumn

It's over - summer is over! And we're in the throes of autumn. I love autumn. I stop using a heart rate monitor, don't look at my stats, and ride/run as much or as little as I feel like. The colours are changing, and it's still relatively warm. But how do you keep your exercise focus as soon as the rain comes (and it does so in excess in the Lake District), and it seems perpetually dark?
As my old coach used to say, 'you don't own your fitness, you rent it for a while.' I'm just trying to elongate the 'while' section. I'm trying to keep fit, stay fit and battle old age.
The prospect of a race really helps keep me motivated to get across that door threshold and outside in winter. I generally have a 'season' to train for, which usually starts in March, so I aim to begin the formal training 4-5 months before this. Once you've decided on a date you should be fit for, it helps to have a training plan to structure your week. I'm fanatical about my training plan as it keeps me on the straight and narrow all winter.
I try to complete a fitness test before I start my year to track progress, which boosts motivation. They're unpleasant tests to complete but they're measurable – and that's what matters.
Getting organised is another way to help ensure you stick to the plan. I make sure everything is set up and ready to go the night before a morning training session: kit laid out, bike on the turbo etc. If there are any obstacles (such as finding kit) when you're already tired, the temptation to leave it for the day is high.
If I lack motivation because of what it looks like outside, I switch it up and train inside. I'll sit on the turbo trainer and watch a film or do some strength training.
The advantage of deep winter
But before you start wishing away those deep winter months, they have their advantages...
Training in the dark with a headlight can be quite fun, and returning to a warm house, shower or cup of tea after a cold evening session is very nice indeed. The roads are clearer of traffic, the fells have fewer people on them, the winter sun has a different way of lighting up the view. Plus you know that lots of people you'll be racing against come spring will be struggling with their motivation, so every step or pedal-stroke is giving you an advantage.
Even if it's not about racing for you, getting out in the winter months can be a joy, whatever the weather.
How to winterise your training kit list
When the temperature drops, the first to suffer are your extremities. Warm up from the outside in with accessories that level up the kit you've already got. These are Ian's picks for warming up his winter kit.
Whether you're running or riding, a neck warmer (or bandana, helmet liner, beanie, face mask, ear band, wrist band, neckerchief - depending ojn your persuasion!) is luxurious and lightweight.
It's good to level up your summer kit with gloves when the weather cools. The Specta pullover gloves have a pullover mitt and the Stratus gloves 
Keep your tootsies toasty on the bike with tough off-road neoprene overshoes. Or keep the wet out with gaiters on off-road runs.
Click on the images below to find out more.