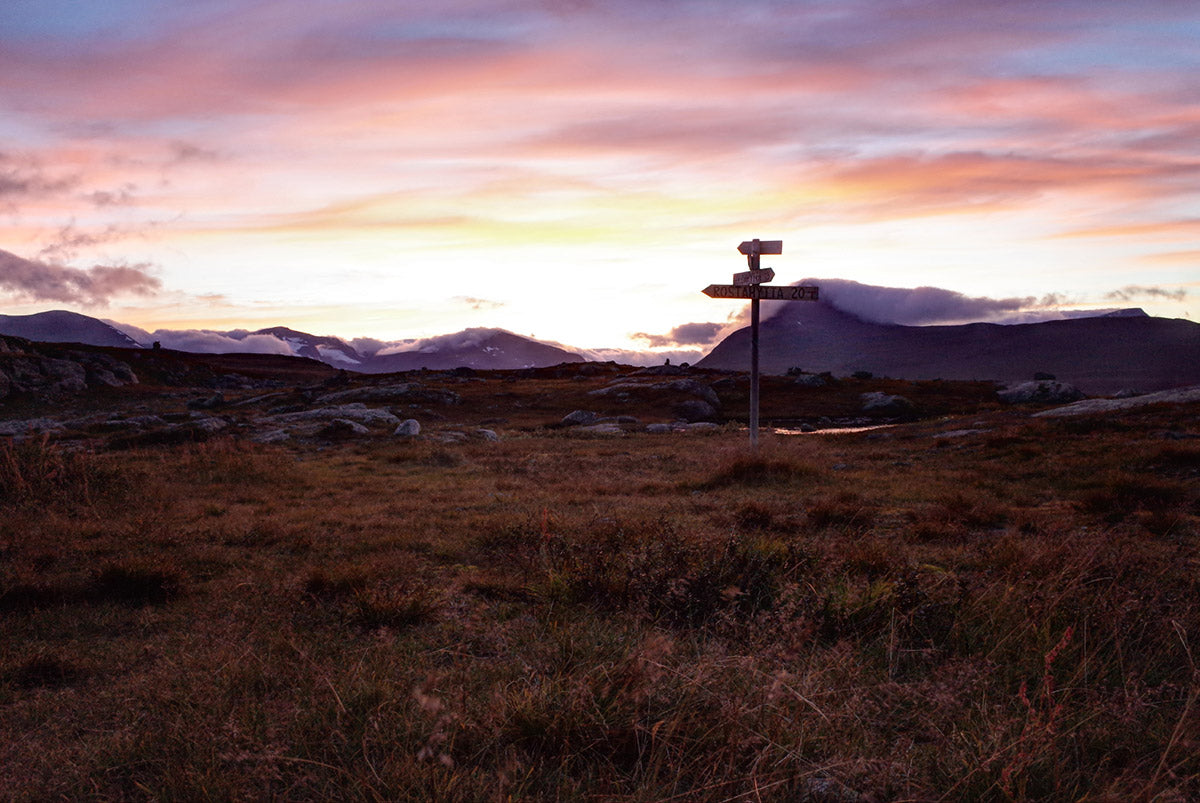 Run E1 the opening stages
It's the nature of big adventures...
You start, lacking in the ability to comprehend the task ahead, unsure of the landscape, doubting everything you've put into the planning and preparation, and unable to trust in your instincts to survive.
The journey to Nordkapp was long, 28 hours long and three times as expensive as first thought.
The wind is blowing. Strong enough that any tent in the area is held in place using large boulders, and the wind is bitingly cold. My tent is quick to setup, but within seconds of being ready for the first night, the main pole snaps. The middle section is now 3 and the design of the tent relies on a strong and flexible main pole. A repair tube is borrowed, a tent peg is tightly taped around the break but the forces that act on the pole are too high and it slowly sags. As though life was sleepy being drained from its once rigid frame.
I have to share a tent with Sophie, a lass who is running Scandinavia on the same route. Two nights shared until a new solution is found. A pole used to hold the tent up. Not ideal in anything but good weather but a solution better than sleeping amongst the midge and mosquitos. Day after day the landscape stretches out and not even a foot print is seen for days. There is not trail to follow other than the occasional cairn and splat of red paint. Distances become irrelevant as there is no way of working them out and hour after hour is spent with wet feet. Purgatory in the swamp lands of Norway. We travel beneath the sea in a tunnel. We tracker up mountains, me ahead and Sophie following in the distance, never too far that I lose sight of her. I am concerned about her ability to survive in this environment, and day after day she seems to get slower, her feet covered in blisters and despite her refusal to admit openly, painfully sore.