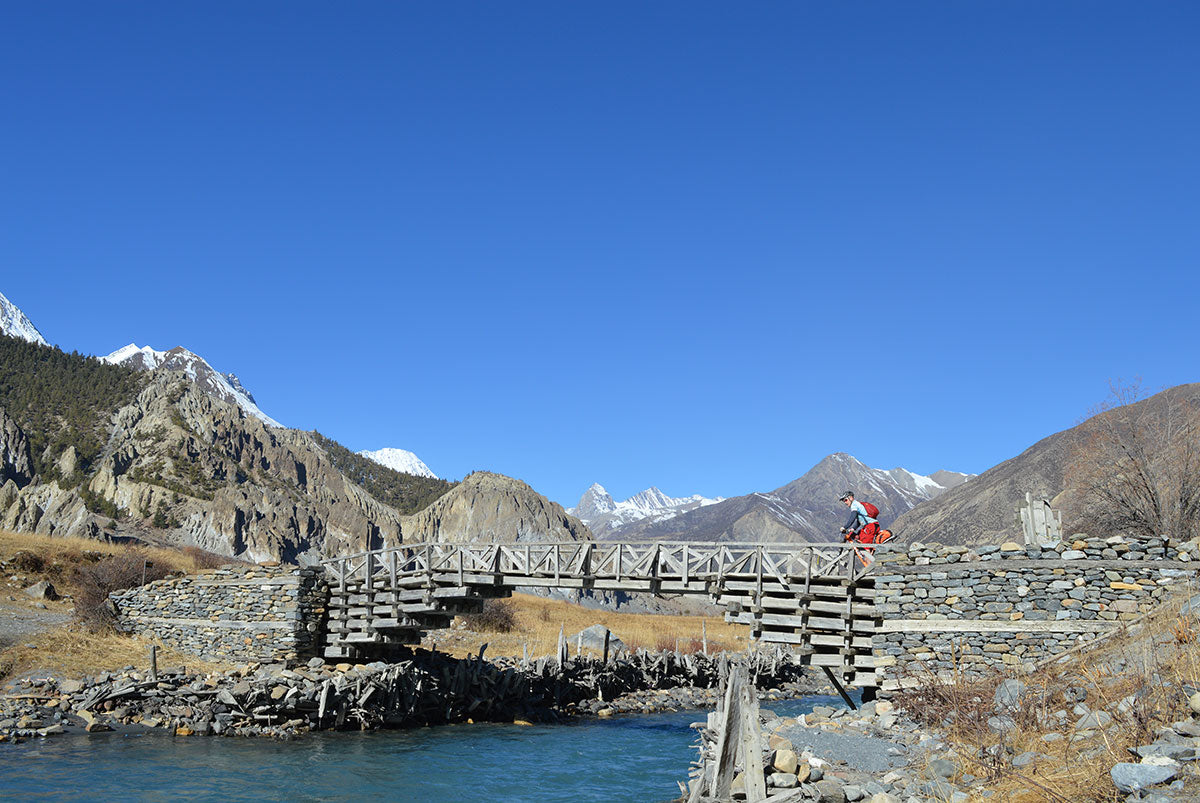 Coffee, curry, cake, beer and a bicycle
Neil gets a last minute change of scehdule for his year, heading back out to Nepal for an extended trip and another Yak Attack.
"With a bicycle and heap of swanky new (and not-so-new) Alpkit gear crammed into a less than generous 23kg luggage allowance I'm heading back out to Nepal for a largely unexpected and unplanned ten week trip. Unexpected because it wasn't in my overall itineray for the year, and unplanned, well, because of that. Phil Evans of The Yak Attack asked me if I fancied helping out with the race again and it just kind of snowballed from there. (Yak Attack is a the highest mountainbike stage race on earth, I've raced it a few times previously).
One, probably whirlwind, day to recover from the rigours of long-haul travel in Kathmandu before being whisked out to the rarely visited Rara Lake area in the west of the country has also come as a bit of a last minute surprise. Any thoughts of galivanting around Kathmandu, eating curry and cake, drinking fine Himalayan coffee, and riding my bike to the pub, have been put firmly to bed.
My friend Jenny Caunt from Himalayan Singletrack capitalised on my obvious lack of organisation and pounced with a plan to recce new tour routes utlising some of the increasing, yet agricutural, progression of jeep roads in to the region. More tour options equals more interest equals more tourism in a Himalayan Kingdom that is still badly in need of foreign dollars to support its ongoing recovery from the disastrous 8.1 magnitude earthquake.
And so that's where I'm at. Preparing, tweaking, and packing (and sweating the small stuff).
My bike is loaded with Koala seat pack, Airlok dual drybag & Joey harness, a herd of Swig bottles and packed with PipeDream 2for adventure in deepest Nepal. Packing for such a diverse trip, tropical jungle rain and high himalayan snow, brings with it gargantuan complexity (Well, perhaps not quite gargantuan, more slight headache than mighty migraine if i'm being honest); fortunately for me the good folk at Alpkit have the solutions to mix & match layering without the need to carry any excess, from Laika and Kepler baselayers, to Gravitas waterproofness, to Phantac warmth.
In the nick of time the new trekking wear has landed at Alpkit HQ and I'm now taking a selection of that along with me too. I wouldn't normally pack untested kit for a big trip but such is my confidence in their gear that I'm not in the least bit concerned that it won't be more than a match for the rugged landscapes of the High-Himalaya. Chilkoot softshell trousers, Tonka convertible trousers and Faro softshell shorts have been added to the pack list.