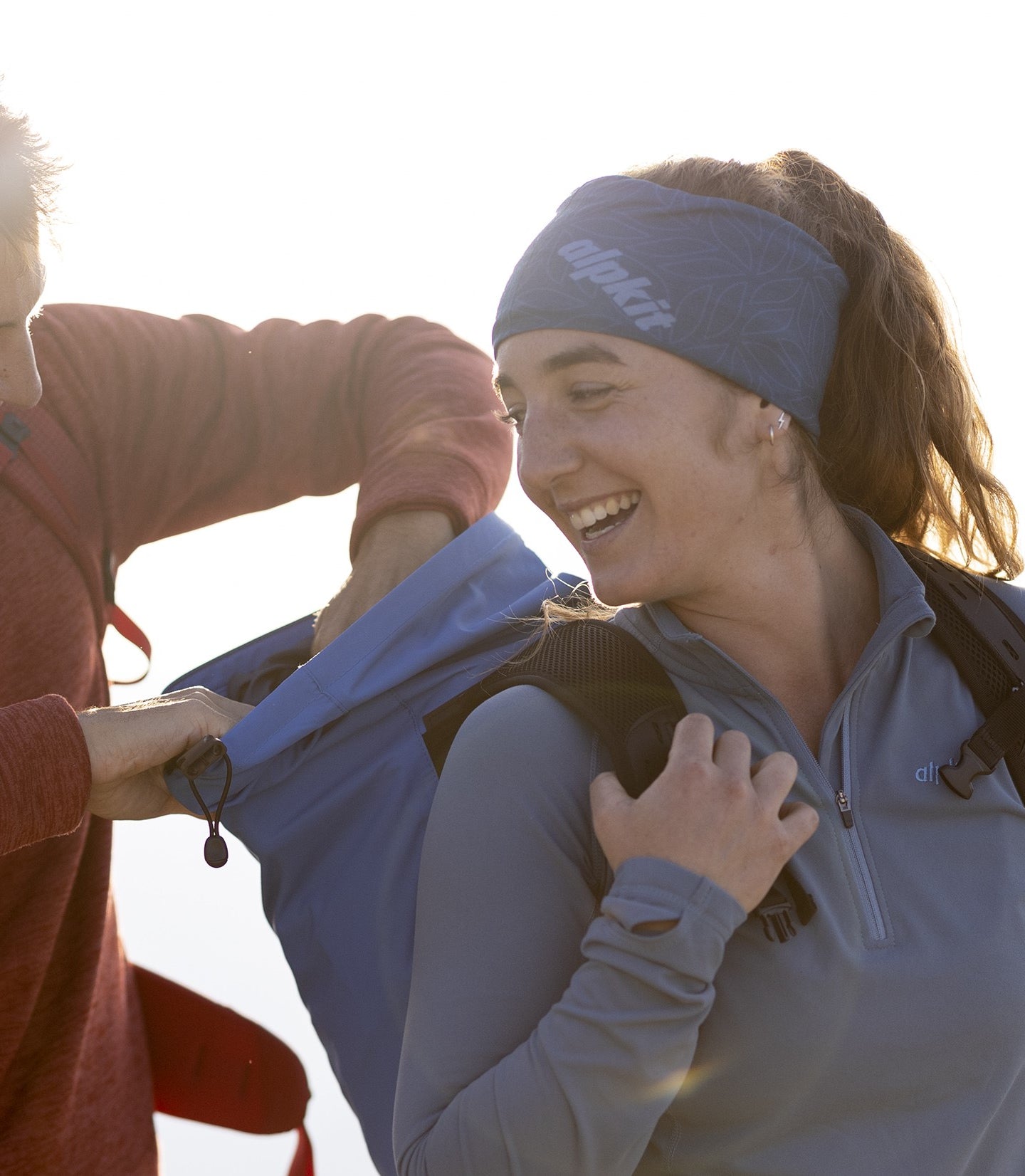 Working out what to take and where to pack it results in a far more enjoyable trip. Your bag's comfy. Your waterproofs are within reach. Time to enjoy the views. Here's how to pack your rucksack:
How to Pack A Backpack
How to pack your rucksack
The three main tips to remember are:
Pack light (ruthless packers are happy walkers)
Pack heavy items centrally and close to your back
Keep anything you might need during the day accessible
Try to pack heavy items in the middle and as close to your back as possible. Getting the balance between weight distribution and access to what you need can be tricky at first. Make sure you know what size rucksack you need. Too small means strapping extra weight to the outside of your bag which could throw you off balance; and too big means extra, awkward It helps to split your rucksack into imaginary sections.
What to pack for backpacking
Bottom
Pack all the light, bulky items you won't need until you make evening camp in the bottom of your rucksack.
Middle
Pack your heaviest items here, against your back, with lighter items towards the front of the rucksack to sandwich them in place.
Top
Pack light, bulky items you may need during the day here. Make sure you pack your waterproofs as close to the top/side zip as possible.
Waterproof jacket
Waterproof trousers
Spare warm layers
Toilet kit (toilet roll/trowel)
Lid/Side/Accessory pockets
Pack all the small items you might need throughout the day across these pockets. Some rucksacks have hip belt pockets – handy for keeping your snacks and compass close to hand.
Why good packing matters
A well-packed rucksack is more comfortable, preserves energy and saves endless time rooting around for what you need mid-walk.
Packing so that the weight is closer to your centre of gravity has two benefits.
It makes best use of your rucksack's padding and structure, transferring the weight to your hips rather than your neck and shoulders, preventing discomfort.
It's much easier to walk over rough terrain when your rucksack's weight is close to your body. Toppling over backwards on steep or exposed ground with a heavy rucksack can cause serious injuries. And walking with a wobbly rucksack, tent swinging off the back, is exhausting!
How much should your pack weigh?
Your rucksack should only weigh as much as you can comfortably carry – that's the simple answer, anyway! Ultralight backpackers pride themselves on carrying a base weight (everything except food and water) of 4.5kg.
As a rough guide: substantially over 13kg for a fully loaded rucksack is considered to be pretty heavy for a multi-day trip. Anywhere between 9 and 13kg is a good target to aim for.
For most of us, the aim is just to keep our rucksack as light as we possibly can without forgoing too many comforts – these decisions usually revolve around how we make our morning coffee!
Backpack myth-busting
We've heard lots of advice over the years from "no more than 1/3 of your bodyweight" to "no more than 20%." Your pack weight will actually vary wildly depending on the length of your trip, time of year, expected weather conditions, water availability and opportunities to restock on food. Your physical fitness and the amount of distance you plan to cover each day will also be a major determining factor.
Packing top tips
Use dry bags
Packing items in different coloured waterproof dry bags makes it easy to find what you're after in a hurry and keeps everything dry in wet weather. Dry bags do add weight though so don't go too crazy!
Take only what you need
You probably don't need an entire bottle of oil or a full packet of pasta for an overnight trip. Separate out what you need into smaller (and leak-proof!) plastic bottles and containers or zip-lock bags. Zip-locks are a backpacker's best friend and decent quality ones can be re-used for multiple trips.
Fill in the gaps
It starts to look like a poorly executed game of Tetris once you've packed your larger items in. Fill in the gaps with smaller or compressible items to stop everything rattling around.
Sharing is caring
If you're going on a backpacking trip with friends, coordinate your packing together and share the weight around — especially the tent, stove/gas and cookware.
Get creative
Backpackers have been coming up with packing solutions for as long as there have been rucksacks – that old cliché about cutting toothbrushes in half is a cliché for a reason! Internet forums are always a good first place to look. One of the best solutions we've seen is wrapping duct tape around your water bottle so you don't have to take a whole roll – genius!