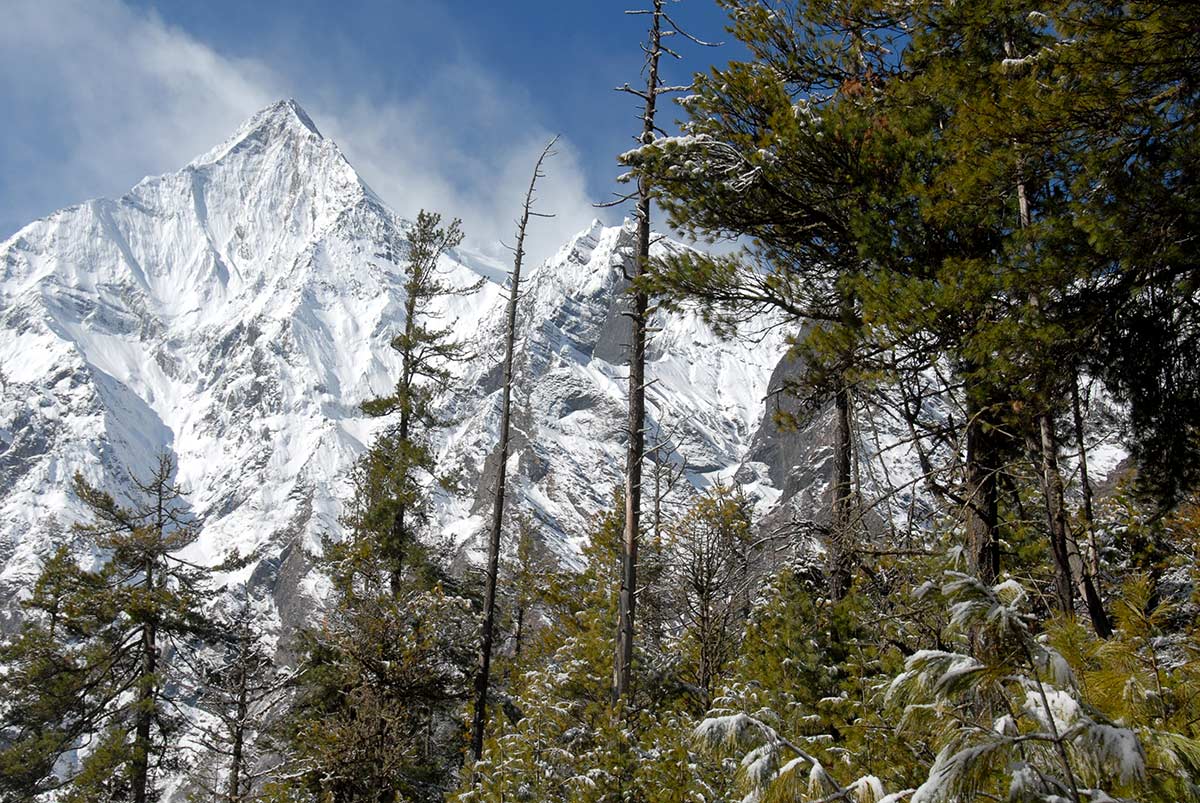 Annapurna Circuit Kit List
The Annapurna Circuit is one of the classic Himalayan itineraries. Most likely you will have arrived in Kathmandu, the starting point for many Himalayan adventures, but the proper trekking starts only when you reach Besi Sahar. The trek is normally made in 21 days and passes close to some spectacular mountains such as Dhaulagiri, Machhapuchhre, Manaslu and of course Annapurna itself. The high point, if you will excuse the pun, is crossing the Thorung La Pass at 5300 metres before descending into the Kali Gandaki Valley. The trek is still challenging despite improvements to roads and infrastructure in recent years with many steep climbs and descents, obviously all at altitude. Alpkit Col completed the Annapurna Circuit earlier this year as he tried to keep up with the Yak Attack mountain bike race! Here are his thoughts on kit suitable for the trek.
Sleeping Bag
The Yak Attack took me from Kathmandu and around the Annapurna Cicuit over 12 days at the start of March, so it wasn't too big a stretch to be using a sleeping bag for. I didn't find using a bag for this length of time caused any discomfort. I don't know if this is because I was just tired at the end of each day, but as a kid having spent 2 weeks every summer camping you kind of just get used to it. Generally sleeping bags tend to be pretty snuggly. I took a sample Alpkit synthetic sleeping bag, I'm not too sure what the comfort rating was, probably about +2, but I was staying in tea houses so for the majority of the trip I was fine.
Conditions around the circuit were if anything warmer than I expected, the 4 days in the lowlands before getting to the trail were hot, but even on reaching the lower snowline at about 3000m I found it warm enough in the sun to wear shorts and t-shirt while walking. Higher than this it started to get a bit chilly, especially when sitting around in the evenings, so in terms of the nights there was a real swing from warm to cold. The coldest was at Thorong Phedi, 4450m, when temperatures dropped to at least -5 or so. Due to a 3.30 am start I slept fully clothed and would have felt the cold if I hadn't. Personally I would have been happy in a decent -5 rated bag such as a SkyeHigh 600.
When at altitude you have got to be careful with the effects, there's just no predicting how you will react, but if you start to feel it then a warmer bag such as a SkyeHigh 800nbsp;would be essential. If you are unsure about how much you feel the cold, or not had much experience then I would certainly err on the side of caution, simply because a warm, good night's sleep will not only help you enjoy the experience, but help to fight issues with altitude sickness. I was lucky not to have too bad a reaction, just a short period of headache primarily down to slight dehydration from simply not drinking enough. I was fortunate not to have had to carry the bag, it was in a Drydock 60 being carried admirably by a porter. I try to make myself feel better by the fact that he was carrying the lightest, smallest pack of the group.