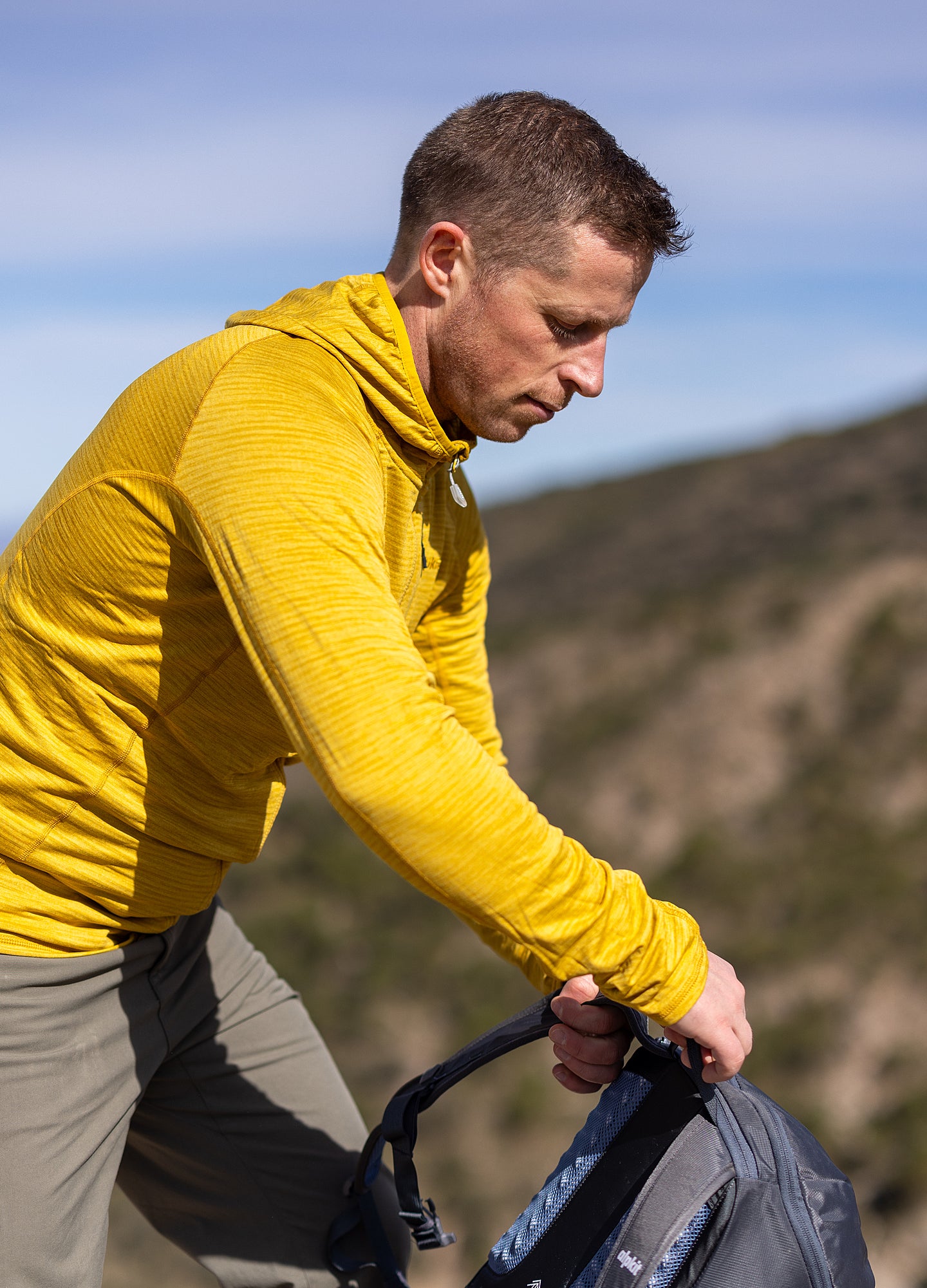 Choosing the flawless fleece
The Alpkit Griffon fleece stands out as a stellar choice for hikers and outdoor enthusiasts, according to Walk Magazine experts Sim and Jen Benson. It's hailed as a "superb all-rounder" with attributes that make it an appealing choice for a range of conditions:
Great Value: The fleece offers a blend of quality and affordability. A more budget-friendly half-zip version is also available.
Cosy & Comfortable: The micro-fleece has a snug, slim fit with a smooth texture. This ensures maximum comfort, whether worn on its own or layered under a jacket.
Ideal for Layering: Due to its slim fit and design, it's optimal for layering, making it a versatile piece to have in one's wardrobe.
Sustainable: It's noteworthy that the fleece is made with some recycled content, aligning with eco-friendly values.
Grid Backer Feature: This unique design maximizes warmth concerning its weight and pack size. This ensures that it provides substantial warmth without being overly bulky.
Breathable Design: In addition to providing warmth, the fleece is designed to be breathable, ensuring that one remains comfortable even during more strenuous activities.
Sim and Jen emphasize that fleeces have revolutionized hiking wear over the decades, becoming an indispensable part of the modern hiker's kit due to their comfort, durability, and versatility. The Alpkit Griffon fleece, with its myriad of benefits, embodies these qualities.
Read the entire article and find out why the Griffon was rated Best in Test In search of the flawless fleece in the Autumn edition of Walk - The Ramblers Magazine