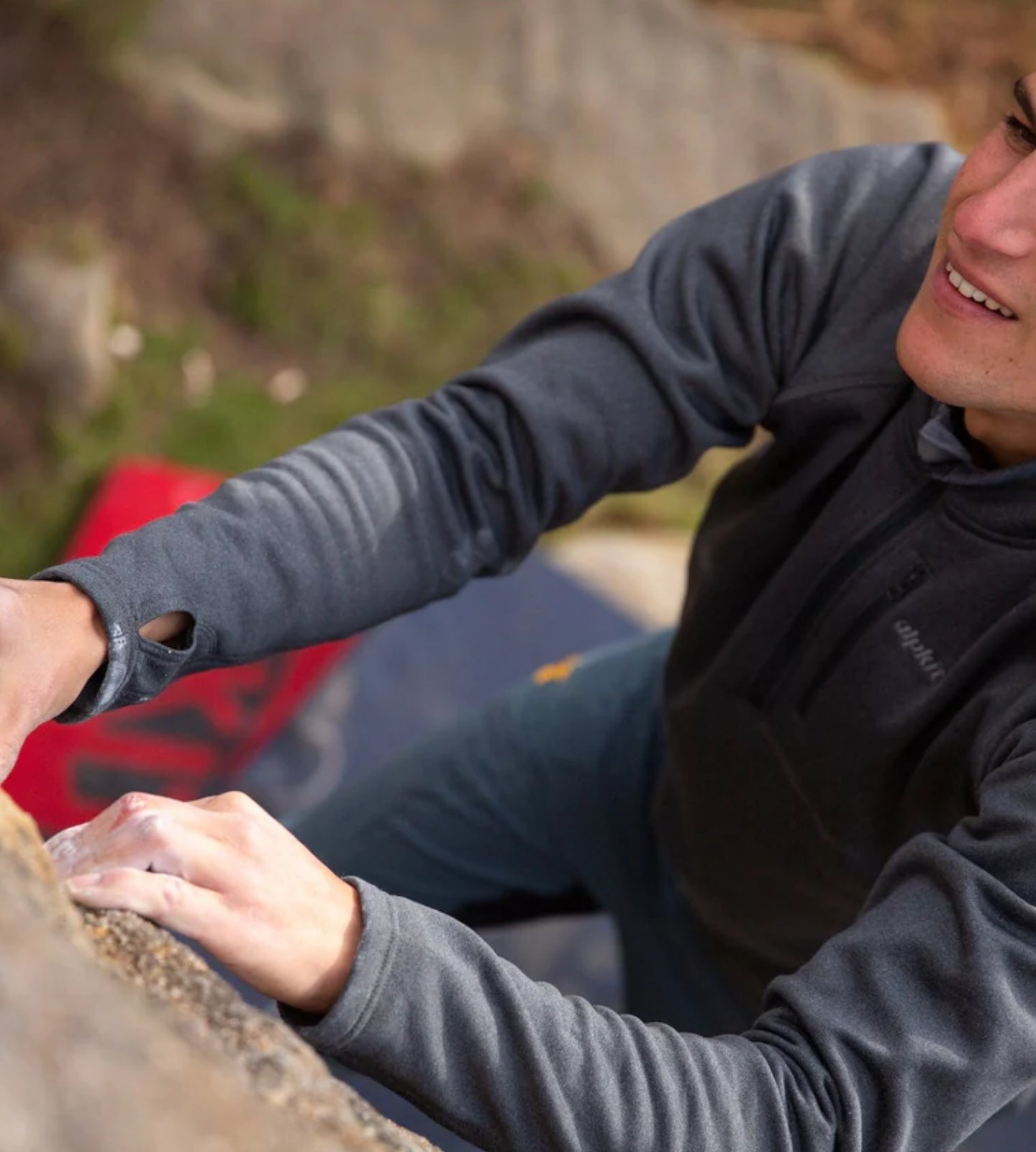 Yakutian a mid layer or outer layer that will keep you warm through the winter
In Pat Kinsella's review of the Yakutian winter fleece, titled Best fleece jackets 2023, he highlights several key features and aspects of the jacket.
Kinsella describes the Yakutian fleece as a versatile option that can be worn as either a mid layer or an outer layer, thanks to its dense-knit hardface fabric, which offers increased wind resistance compared to standard fleece materials. He notes that this fabric also enhances the jacket's durability, reducing the likelihood of pilling and abrasion.
It may sometimes prove a bit too warm since the dense fabric seems to limit breathability a little. But this is a great fleece jacket for cold and breezy conditions.
Pat goes on to praise the Yakutian fleece for its comfort and warmth. The double-sided fabric features a brushed inner side that provides warmth and excellent wicking abilities. Kinsella also mentions that the fleece incorporates elastane, allowing for plenty of stretch, and flatlock seams that prevent any rubbing or discomfort during wear. Additionally, the jacket offers good articulation, generous length, and coverage.
In summary, the Alpkit Yakutian winter fleece receives positive remarks for its durability, warmth, and overall comfort. Despite some limitations in breathability and the absence of certain features, it is deemed an excellent choice for cold and breezy conditions. The review emphasizes its value as the best winter fleece jacket for those seeking a balance between performance and affordability.
Read Pat's roundup of the best fleece jackets containing the best performing and warmest mid layers for this fall and winter.