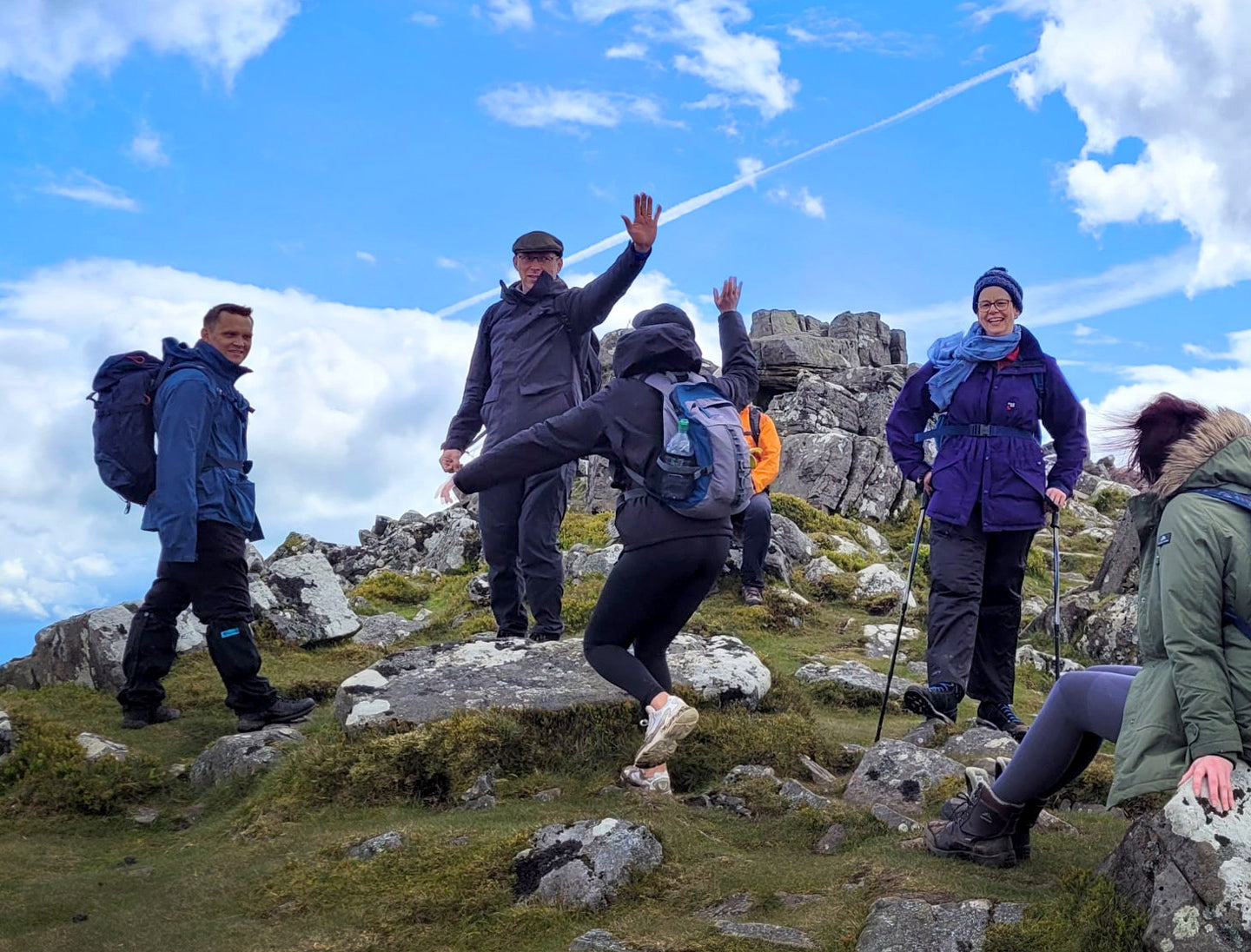 "It took longer to access NHS mental health services than it did to cycle and run 5,000 miles around the highest county tops of the United Kingdom (72 days). That's when the lack of support available truly dawned on me - and I became determined to help others access the outdoors to manage their mental health too"
There's no question that spending time outdoors can be used as a powerful intervention to build resilience and positive wellbeing. However it can often be those on low income or unemployed, or living with other difficult circumstances that are less likely to receive or access the mental health support they require.
Alex Stainforth co-founded the charity Mind Over Mountains.
"We work with UK adults, with or without a diagnosed mental health condition, who may not be regularly physically active, have limited opportunity to access outdoor places or had limited success with traditional mental health services. These support services are currently in high demand and so we offer a more immediate form of support."
Alex approached the Alpkit Foundation for support towards their bursary programme and help open up free spaces on their rambles to those in financial hardship, difficult personal circumstances such as bereavement, victims of domestic abuse or illness, plus frontline emergency workers (blue light card holders)
"Our rambles are delivered by paid professionals to maintain a high level and quality of support, so while some participants pay a heavily subsidised rate we also look to offer bursaries for those who can't afford to pay and otherwise wouldn't be able to take part."
Mind Over Mountains is a registered charity to restore mental health through therapeutic outdoor experiences, providing guided hill-walking days combined with professional NLP coaching, mindfulness and counselling. This holistic approach to well-being helps participants to build whole-body resilience, develop self-help skills and find a safe, confidential space to 'walk and talk' with like-minded people.
"WOW what an amazing, uplifting and life changing experience. The coaches, team and participants were incredible and made me feel like I could take on the world. Thank you for giving me another chance of life where I hope to live not just survive." - Andy, Peak District retreat participant.
These days are coupled with 4 hours of coaching and mindfulness delivered virtually by Zoom, to meet the group and reduce anxieties beforehand.

It was fantastic to hear about the success they had last year delivering 13 day walks for 104 attendees, of which 22 were free of charge through bursaries provided through Alpkit Foundation support.
"Finding a community of people who can be open with each other about any struggles - in general life it's hard to get past small talk and chat about the things that really matter, but your events really do facilitate and enable this." - Anon
Visiting locations including the Brecon Beacons, Lake District, North York Moors, Peak District, Snowdonia, Pennines and New Forest these days offered participants a safe space to reconnect with nature, like-minded people and professional support of trained coaching and counselling.
"We had participants from a mix of abilities and backgrounds, from ages 21 to late sixties, from as far south as Bournemouth and north as Tyneside. We took one participant who was registered deaf and another with chronic ME. The benefits are individual to each participant but include improving fitness and physical well-being, reducing stress and anxiety, improved mood, a sense of achievement, building social support to reduce isolation and positive coping mechanisms."