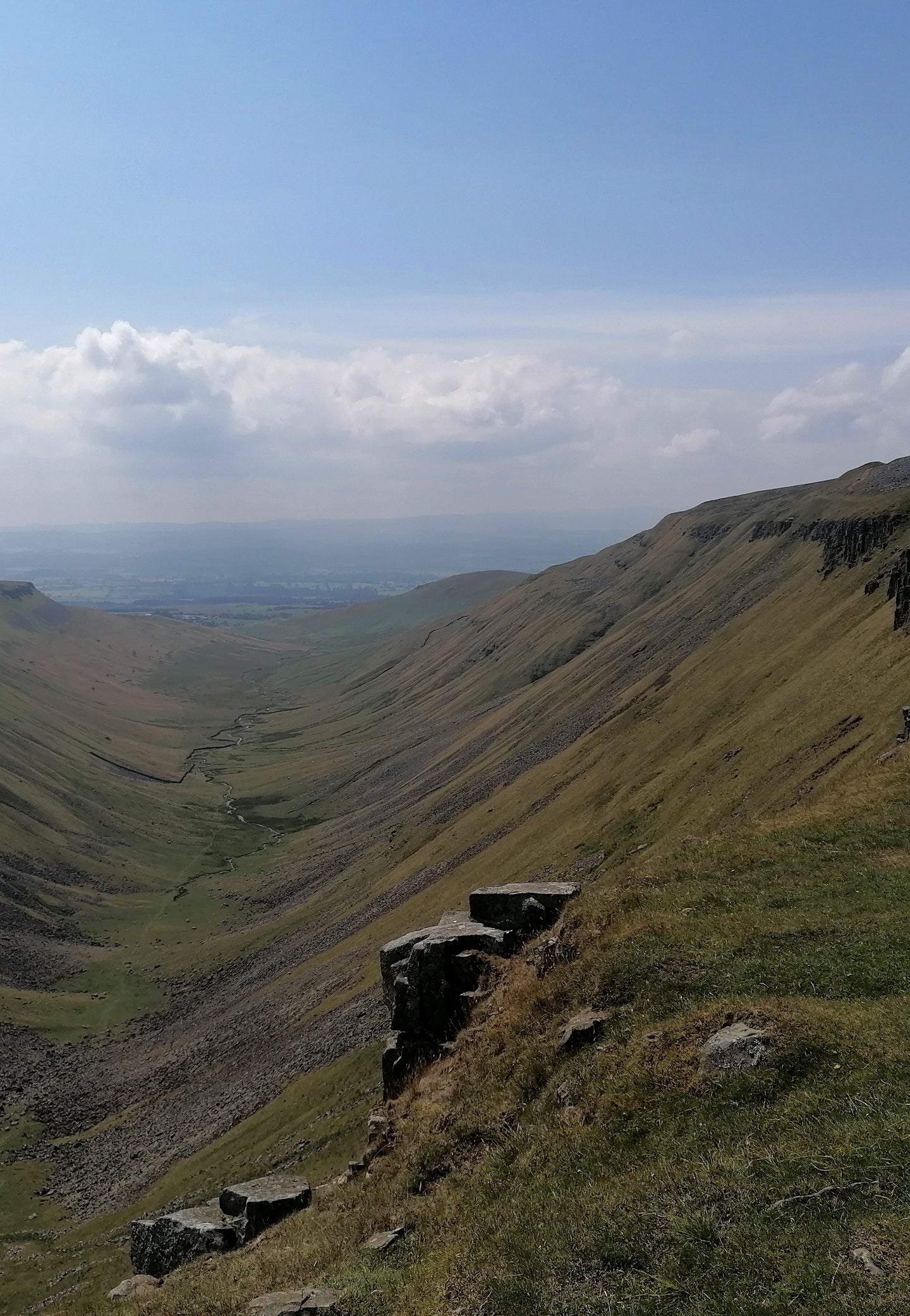 Accidentally walking the Pennine Way solo is quite a thing! Anna our Finance Manager reflects on the ups and downs of 286 hilly miles.
I've got a bit of a competitive streak. That's why every challenge my partner has done, I have to do. And preferably beat him. So when I heard about him completing the Pennine Way as a teenager in three weeks, I knew I had to do it. In two.
The Pennine Way has got so much history as the first long distance walking trail in the UK. It's a huge physical challenge. It's close to home. It seemed like the perfect first multi-day walking challenge for me.
I planned to walk the 268-mile route in July 2021 with my friend, Ellie. We booked all our BnBs in advance and set off together from The Nags Head towards the Scottish Borders. Just two women out on the trail. But it was, put simply, roasting. On day 1, we were struggling to eat properly. By day 2, Ellie had collapsed from heat exhaustion. After a bottle of electrolytes and a taxi back to the BnB, she decided to call it a day. I continued alone.
Some of the most memorable moments are about who I met along the trail.
I really don't like being on my own. The hardest days were when I would set off without having spoken to anyone. This is when my mental game would slip. The "I can't do this" thoughts would come creeping in. When I went wrong, I didn't have anyone else to blame. All I could do was focus on the map. And think about everything I was going to write in my journal when I finished. What I saw, where I went, who I met.
On one stretch, I met with a lovely elderly gentleman. He was a retired geography teacher, who's now a vicar. Probably in his 80s. And he'd been completing parts of the Pennine Way here and there. While walking with him, he told me all about the geography of where we were.
"Sorry if I'm boring you," he said. I'm not sure he realised I was making a mental note to write down everything he was telling me as soon as I finished.
I experienced so much generosity over my two weeks walking.
At the end of every day, whether I'd been trudging over unassuming moorland, passing rugged waterfalls or taking in scenes as iconic as High Cup Nick, I sat in a pub, took my boots off to relieve my feet, put my flip flops on and wrote in my journal.
Being alone, I was made to feel like a local. I got chatting with the people behind the bar and got first dibs on the food I wanted.
Family and friends joining me. Homemade cakes. Slippers. Full English breakfasts. Patient taxi drivers. My dad lending me his gaiters. BnB hosts going above and beyond to check I was OK if I didn't turn up on time.
After thirteen walking days, I was on the final stretch towards the Border Hotel. There's not much fanfare at the end of the Pennine Way.
I met my boyfriend and my family, got my finisher's photo and my free half-pint. And, of course, put my flip flops on.