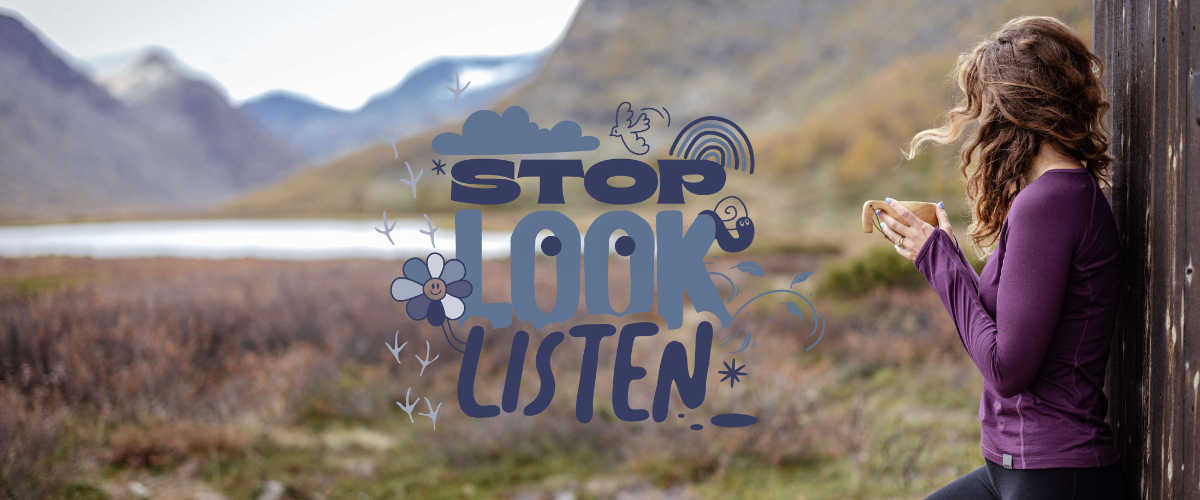 We spoke to Sarah Walker from RSPB about how getting outside can help us feel our best. She's been experiencing and advocating for the healing benefits of the outdoors ever since she was a kid.
Empty your head of the every day and take a moment to really notice nature. You'll feel a whole lot better for it.
I've loved walking outdoors since way back when. My earliest memories are of walking the local footpaths with my grandad, stopping to look at berries and butterflies, and listening to birdsong.
However, I realised that in recent years, although I still loved walking, I'd stopped really taking the time to notice nature. I know there have been times when I walked my usual dog walk routes without being aware of nature around me at all, preoccupied with thoughts of my next work call, remembering to pay a bill or working out what to cook for dinner.
But then I moved jobs to work for the RSPB, the largest nature conservation charity in the UK, where there is a strong commitment to connect more people to nature. Research shows that people with a greater connection to nature experience improved mental wellbeing, greater vitality and happiness, and are more satisfied with life. It can also positively impact a range of health conditions, including stress, anxiety and depression and inspire us to take greater care of the natural world.
Moving jobs made me realise how I'd lost some of that connection. I still loved being outdoors but I wasn't noticing everything around me. Now, I'm working with healthcare professionals to bring nature into the daily lives of their patients. We've named this work 'RSPB Nature Prescriptions'.
We know it works thanks to wider scientific research. The good thing is you can find nature wherever you are – by opening a window, by walking along a pavement, by sitting quietly in a park.
There's no better time to change how you take in nature than when the seasons move on. So wherever you are, I urge you to take time to really notice, spot, see, listen, observe and feel that close connection to nature. It's transformative and wondrous – and it makes us feel better!