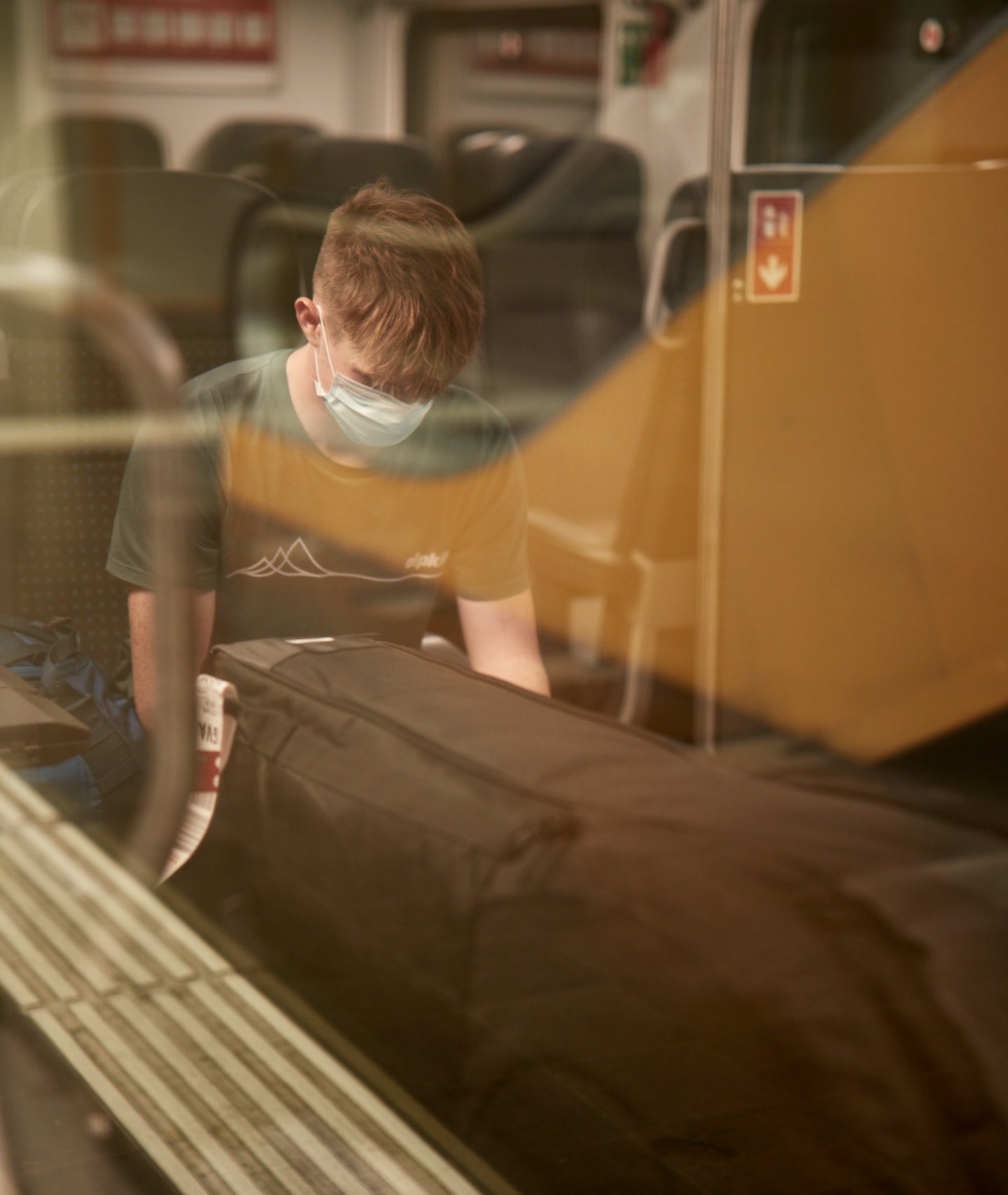 The challenges for the new generation of elite athletes during COVID-19 are enormous. Races and tournaments cancelled. Meetings postponed. Supporters and trainers distanced. Truly remarkable young athletes have found a way to make things happen. Emma Raducanu, Shauna Coxsey, Tom Pidcock, Charlotte Worthington have all inspired us.
Here's the story of Zack Harrop, who made his journey to EWS100 Crans-Montana without mainstream sports funding. We're delighted to have him working in Hathersage and Edinburgh Alpkit stores and privileged to call him a Sonder rider.
For Zack, racing is everything. Zack is incredibly talented, determined and focused. It started when he was just 5. Sat in his booster seat in 'Mum's Nationwide Taxi Service', he went all over the country for BMX races. When Zack talks about growing up, it's striking how much of his memory is about being in the car. Not on the bike.
When Zack got his mountain bike, this all changed. He rode routes from the door in a way that wasn't possible on his BMX. Zack fell in love with what he calls 'the gravity side of cycling'. He rode every local trail he could find. Discovered some truly horrible descents. He linked up endless fun routes from his home near Hayfield. The Peak District has been the stomping ground of some of the world's best cyclists. Think Nick Craig, Steve Peat, Rob Hayles, Sarah Storey, the Gowaan Gals. And the Peak District is Zack's playground.
Fast-forward to 2019 and Zack's life was jam-packed. He trained to race and raced to train. From doing mostly regional events with a few national events, he switched to doing mostly national events with a few regional events. He got on the podium five times and stood on the top step twice.
His hectic racing season couldn't have been more different to 2020. Cue tumbleweed.
Zack Makes Sh%t Happen
Zack made his journey to Switzerland happen. A long journey to the EWS100 Crans-Montana where he made his international debut. After his mum dropped him off at the airport (Mum's Nationwide Taxi Service is still going strong 13 years later – thanks mum), he was on his own. There was no entourage to tell him which way to go. Zack booked his own flights. He booked his own rail tickets. He was his own logistics manager.
Yes, Zack has support from his family, his trainer, and Sonder! But it's Zack that brings it all together and makes everything happen. It's talent, determination and focus.
And that begs the question: what did happen at Crans-Montana?
It started smoothly. In fact, better than smoothly. Zack was in a top 10 position and racing well. He settled into the rhythm of international racing – a more consistent pace with fewer short attacks. Further up the course, another rider wasn't having such a good time. He crashed, tore through the course tape and left an opening along with some rather obvious tyre tracks. When you're racing, you make quick decisions. And when you see a gap in some tape and some tyre tracks, you ride through it. Which is what Zack did.
Zack doesn't know for sure how far into the woods he went and how much time he lost. What's incredible is his result. 13th place.
What's next for Zack? Well, racing. The locations of the Enduro World Series get him excited: Whistler, New Zealand, America, Australia. And closer to home, Europe's racing scene is technical, challenging and a total change to UK riding. In 2022, Zack will be riding at Borders College in the Tweed Valley.
"Why Tweed Valley?" we asked.
"It's really hard gnarly stuff and so much to ride!".