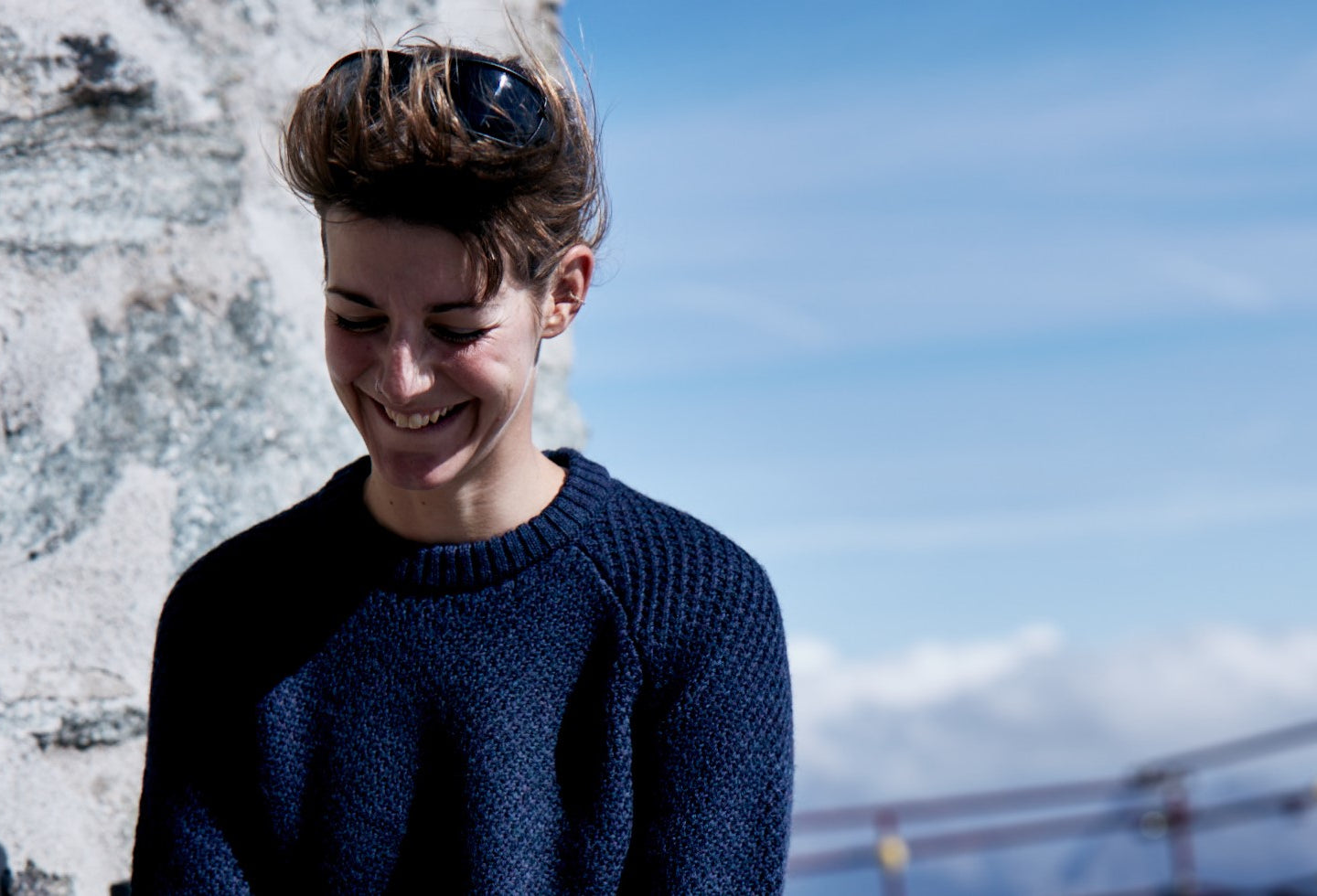 Our Use Of Natural Fibres - Traditional Technologies, Modern Design
We've introduced lots of natural fibre products to our clothing and equipment ranges over the last 5 years. From base layers and midlayers to packs and tents, these are truly modern designs. Made with tried and tested traditional technologies.
Our ultimate aspiration is to offer a natural fibre alternative to every piece of clothing and equipment we sell. Why? Well, partly because we're drawn to materials that have been used by people living and working in the outdoors for generations. There's a reassurance to using technologies that have been proven to perform in the harshest conditions. Time and time again.
But natural fibres also have a 'feel' that you just don't get with man-made alternatives. Merino wool is a joy to wear on the hill and waking up in a condensation-free cotton tent is simply a far nicer experience. Man-made fibres cannot compete when it comes to comfort.
There's a beauty to making outdoor products with natural materials — something intangible that connects us with our surroundings. As such, natural fibres are a vital embodiment of our design ethos: "gear you'll love for longer". Here's a brief guide to our use of natural fibres:
Is Natural Fibre Outdoor Equipment Sustainable?
Natural fibre outdoor clothing and equipment certainly has the potential to be the most sustainable. The raw materials required are completely renewable and are naturally bio-degradable. However, raw materials such as cotton are sometimes grown in regions with unsafe working conditions, low wages or modern slavery. And production processes are not always sustainable: they may use excessive amounts of water, chemicals and toxins in processing and dyes, and waste may not be properly treated.
We collaborate with all participants of our supply chain to source environmentally preferable raw materials and production processes. We've pledged to only use organic fairtrade cotton or cotton certified by the Better Cotton Initiative - an independent body guaranteeing sustainable practices. We work with only Responsible Wool Standard certified materials in our wool products, like the heavyweight Rathlin jumper. And we also partner with factories and share information on water use, toxins, chemicals, energy use and waste. Find out more about our factories in our sustainability report.
Why Is Wool Good For Outdoor Clothing?
Wool is naturally insulating. It has amazing properties and has historically been used in outdoor clothing. It regulates your body's temperature and manages moisture in a really unique way to keep you comfortable throughout the day. It also resists odours, meaning you can wear it for multiple days without washing it.
Wool's warmth comes from natural crimp, a waviness to the wool fibres that traps pockets of insulating air, keeping warmth close to your body. Wool also absorbs moisture from the air directly into the fibres themselves before releasing it outside. This allows wool to absorb up to 35% of its weight in water without feeling damp to the touch.
This combination of warmth and moisture retention regulates your temperature. When you warm up, wool increases the rate of evaporation to keep you cool. When you cool down, wool slows the evaporation down to retain warmth - plus, a clever chemical process in the fibres converts moisture into heat.
Is Merino Wool The Best Base Layer?
Merino wool is often referred to as 'nature's performance fibre' due to its incredible comfort, breathability, odour resistance and fast-drying properties. As a result, merino makes a great base layer for a huge range of conditions. That said, for fast-paced or hot weather activities you may find synthetic base layers dry quicker and keep you cooler.
Merino wool is much finer than standard wool fibres. Ultrafine merino is less than 17.5 microns in diameter — a fraction of the width of human hair — whereas standard grades are usually around 40 microns. These finer fibres have more 'crimp' than coarser wool grades, creating more insulating air pockets and giving merino wool a really high warmth to weight ratio. As well as drying much faster, ultrafine and superfine fibres are significantly more flexible making them much softer against your skin, without the usual itchiness associated with wool.
Merino wool fibres are made into a yarn which is then woven into different weight fabrics. Weights are measured in 'grams per square metre' (gsm). Lighter weight merino base layers — 140-160 gsm — are ideal summer tops and layering garments. Midweight garments — 200 gsm and over — make great winter base layers, midlayers and jumpers.
What's So Great About Organic Cotton Tents?
One of the best things about organic cotton tents is the breathability of the fabric, allowing fresh mountain air to fill the tent. After you've experienced the sleep quality of a cotton tent, it's impossible not to notice the difference.
Because cotton and polycotton canvas is much more breathable than polyester and nylon, cotton tents experience almost no condensation build-up inside. Cotton is also a much more effective insulator, keeping the tent shady and cool in the heat and warm and cosy in the cold. These two factors make cotton tents a really pleasant space for living and sleeping in.
Cotton tents are also much harder wearing than their polyester or nylon cousins, making organic cotton canvas a really sustainable option. As well as being more durable, cotton is much more resistant to weakening by UV. With the right care, a cotton tent can last for years.
Why We Love Wax Cotton Packs
Waxed cotton is a really hardwearing and water-resistant material, meaning our retro-style wax cotton packs can last for decades. Before the development of man-made fibres, cotton was absolutely ubiquitous, being used in sail cloth, tents, backpacks and work clothes.
For our waxed cotton packs, we've taken the same design cues that we use in all our rucksacks. This means that whilst they have a very retro vibe, the design is every bit as modern as a technical day pack. The wax finish ensures that light showers, dirt and stains roll off the fabric to keep your pack performing on the hill.
Stepping Back to Step Forwards
In the 1980s, developments in man-made fibres and breathable membranes revolutionised the outdoors. But really, it was the achievements of people utilising natural materials which made the countryside accessible for everyone. When we use natural fibres now, we're reminded of the radical footprints of those that came before us, securing our right to roam.
We think about the pre-WW1 climbs, tramping and the mass trespass of the 1920's and 1930's. Or the foundation of the Ramblers Association and pioneering climbers of the 1950's and 1960's. But it's not just nostalgia: the performance aspects of natural fibres demonstrates that there's still a place for them in our gear stores and outdoor wardrobes today. Time to make some footprints of our own!