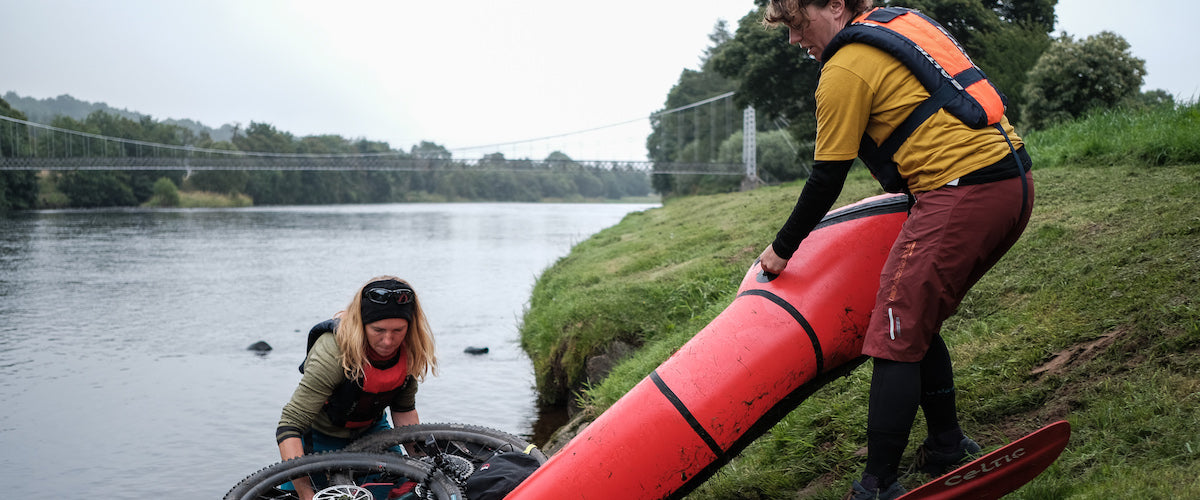 To hear Jenny Graham and Lee Craigie talk about their adventures is to know the joy of spending time outside.
In this webinar, Al Humphreys talks to Jenny and Lee Craigie from Adventure Syndicate about their cycling career, how they got into cycling, why they love it so much and their plans for 2021.
This year Jenny and Lee are taking on their Source to Sea project, where they will be paddling three of Scotland's rivers from source to sea. Find out more at The Adventure Syndicate.
Get inspired, pick up some tips and hear the answers to some brilliant questions asked by the audience on the night.
Here's a bit about our panelists.
Al Humphreys: Alpkiteer, Writer, Adventurer, Podcaster
Al is the man who makes every adventure seem possible. And for any journey outside your house to be an adventure. Not all adventures need to be grand! Al recommends packing your bag, leaving the front door and seeing where adventure takes you.
Lee Craigie: Adventurer, Mountain Bike Champion, Director of Adventure Syndicate
Lee Craigie was an outdoor instructor and child therapist before turning full time mountain bike racer. She became the British Mountain Bike Champion in 2013, member of Team GB at World and European Championships and represented Scotland at the 2014 Commonwealth Games.
She holds the female record on the Highland Trail 550 and has ridden the Tour Divide, Silk Road Mountain Race and Colorado Trail Race.
Jenny Graham: Adventurer, Round-the-world Record Holder, Director of Adventure Syndicate
Jenny Graham holds the Guinness World Record for being the fastest woman to circumnavigate the planet by bike (18,000 miles solo and unsupported). Jenny has a wealth of experience in the mountains which stands her in good stead when racing. She has strong completions on the Cairngorm Loop (current female record holder) The Highland Trail 550, The Arizona Trail Race and a four-day unsupported ride from Lands End to John O'Groats in winter. Jenny is currently presenting for Global Cycling Network, touring the UK with her Round-the-World story, has produced a series of podcasts, co-produced a film, and is writing a book.
Watch the Webinar!
03:03​ - Al interviews Lee Craigie
18:33​ - Al interviews Jenny Graham
34:44​ - Questions from the audience!