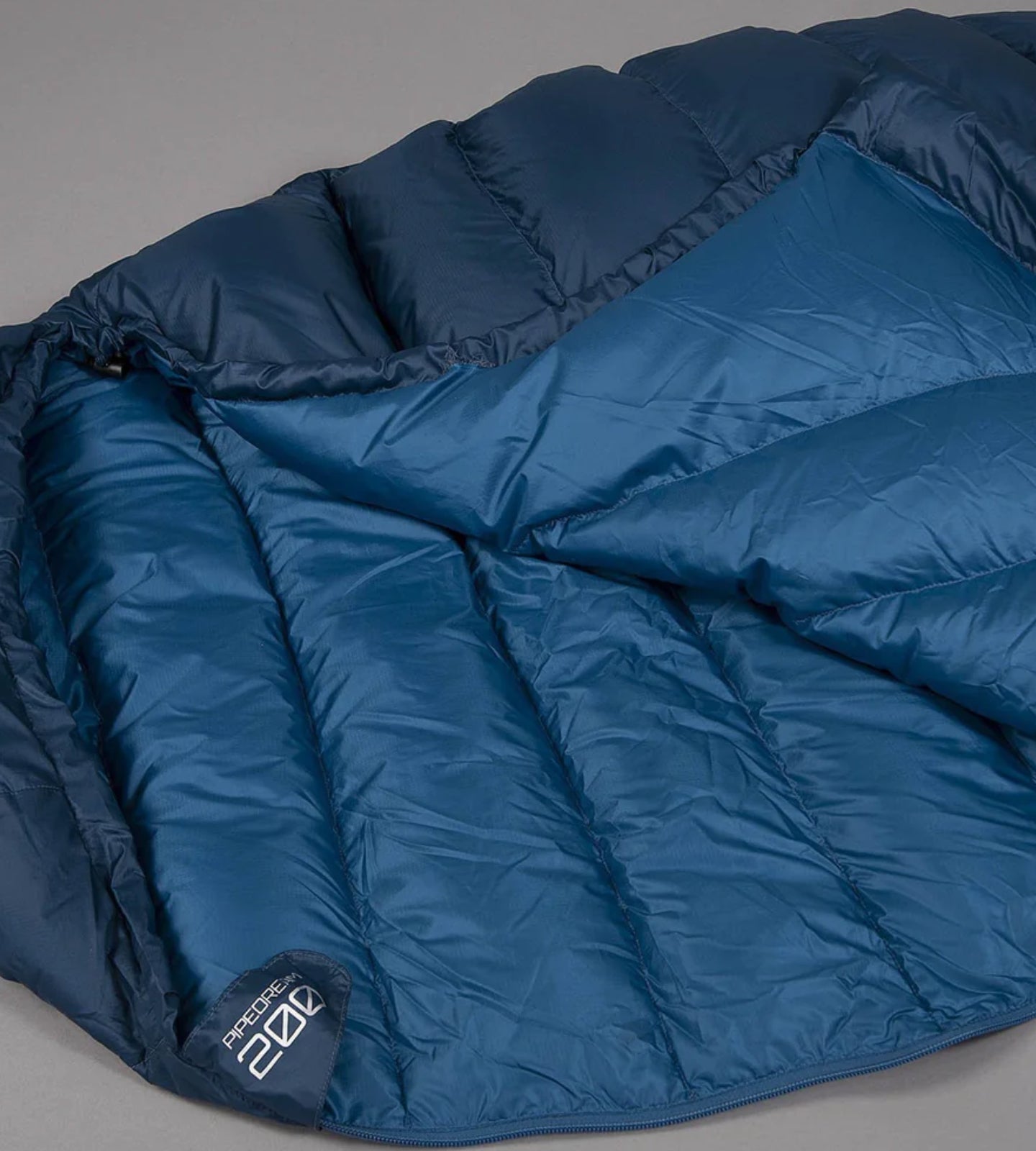 The smallest and lightest 2-season sleeping bag
Venturing out for a summer camping journey? Sian Lewis of T3 magazine recommends Alpkit's PipeDream 200, a superior lightweight two-season sleeping bag tailor-made for warmer weather escapades.
The Alpkit PipeDream 200 is a cosy summer-only sleeping bag that comes in the smallest and lightest package possible – and for a decent price. For fast-paced adventures in reliably warm conditions, this comfortingly soft sleeping bag is a great choice.
For Sian a key feature is the airy down feather insulation that promises a phenomenal warmth-to-weight ratio. Despite its feathery weight, the PipeDream delivers effective warmth, rapidly trapping heat and providing a soft, comfortable experience throughout the night. Moreover, its packability is a standout; this little marvel compresses down to the size of a small loaf of bread, fitting into virtually any rucksack. Weighing even less than the advertised 545g, this bag checks in at a mere 485g.
In summary the article praises the PipeDream 200 sleeping bag as the go-to for those prioritizing minimized pack weight on their summer treks, ensuring comfort without the added bulk. However, taller adventurers might want to seek an extended version. If it's a quality, lightweight bag for summer you're after, the PipeDream 200 is your pick!
Read why Sian believes this sleeping bag is perfect for your fast-paced adventures: Alpkit PipeDream 200 sleeping bag review: a lightweight and packable summer bag on T3.