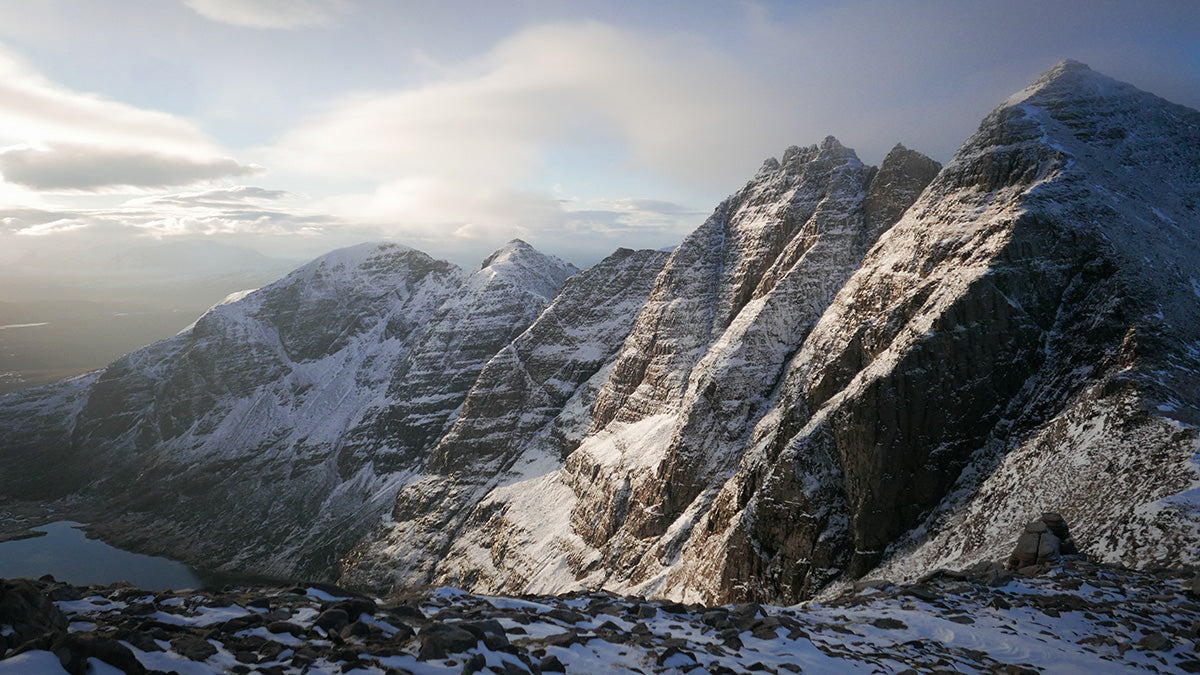 Following on from Part 1
While studying for my degree I lived in a little 2 up, 2 down cottage in Hesket Newmarket. The village has a well-loved pub, and a climbing club called the Hesket Spiders. Though many aren't active any more the club has some fairly distinguished members, part of the first expeditions to mountains such as Everest, K2 and The Ogre. The Spiders became the subject of some of my Uni assignments and I was fortunate to interview Doug Scott, John Porter and Chris Bonnington as part of my dissertation. All of this stoked the fire I had for rock climbing and confirmed that I had little interest in risking my life and relationships on alpine expeditions.
Having noted my interest in the Spiders, one of the founders of the club gave me his collection of guidebooks and classic climbing films. He also gave me a pair of unused climbing ropes, which have been with me up almost all of the routes I have climbed since. He was ill and wasn't going to use them again. He passed away a few months later, and though I didn't know him well, I had chatted to him about his favourite mountain. It was this one……An Teallach. At the time I didn't even know where Torridon was.
After waiting a long time for the sun to hit and the clouds to disperse I set off along the ridge. The wind was getting up and there didn't seem to be anyone else on the mountain.
After all the drama of the past day and night I had retreated off the ridge of An Teallach, retracing my steps half way along. The wind was gusting significantly and I wasn't able to stand up safely unroped. I had seen sunrise and made it to the highest point so was content with that, and I knew I would come back.
I slogged down to the van in Dundonnell and headed straight for the coast. From this little promontory I could see last night's iced torpedo bivvy spot up in the clouds. I watched people on civilised wanders across the beach and laughed at the contrast a few hours and a drop in altitude can bring. I drank a cold beer in the sunshine.
After spending years obsessed with mountains I find myself drawn more and more to the coast. It offers the same sort of clarity and connection to landscape, with new possibilities.