Two hour introduction to paddle carving where you can take your paddle home to finish. The laminated blanks will be prepared beforehand to the sizes requested, out of ash, cedar, mekore and meranti. A separate email will be sent to participants prior to the course to confirm the measurements and the material of the paddle required.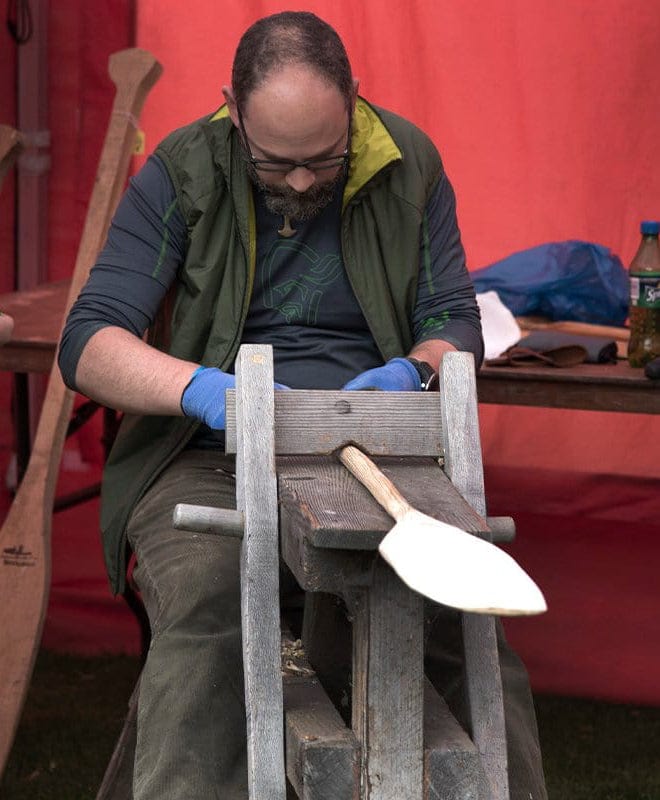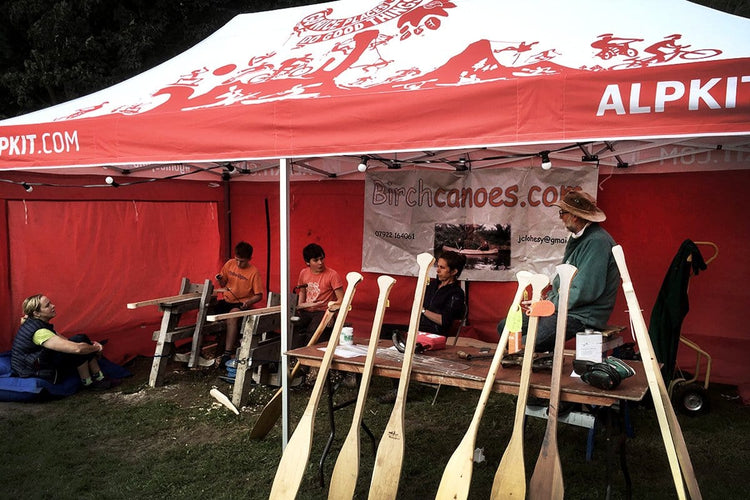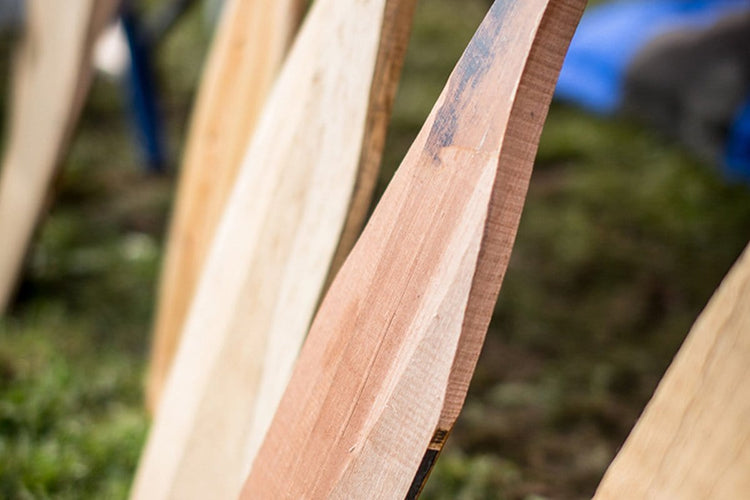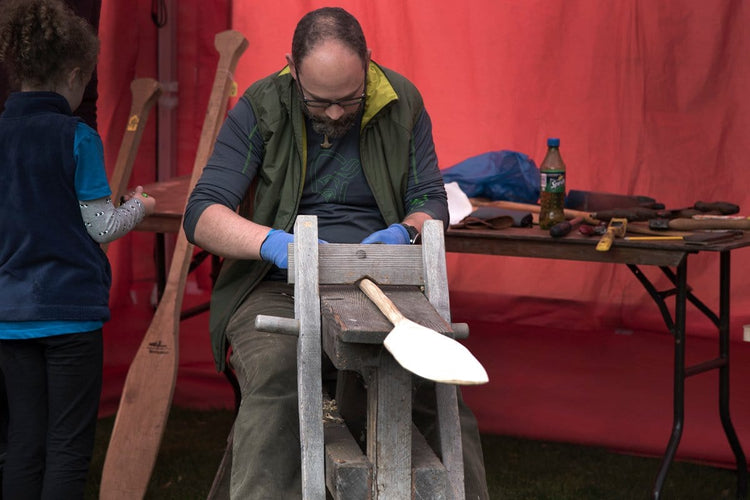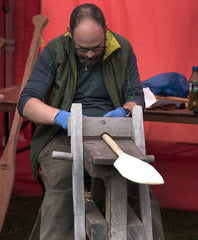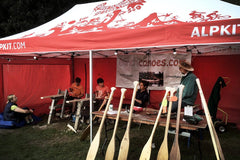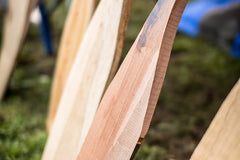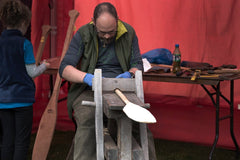 What to Expect:
John Clohesy from Birchcanoes will teach you how to shape and sand your very own canoe paddle using traditional hand tools. John will be on hand throughout the session to give pointers.
You can then continue to craft your paddle for the rest of the weekend before taking it home to perfect and varnish.
What to Bring:
- A keen eye for detail
- Water (all that carving is thirsty work)

All paddle carving tools and paddle blanks will be provided
Essential Information:
Minimun Age: 8 (under 16s must be accompanied by an adult)
Course Provider: John Clohesy
Student / Instructor Ratio: 3:1
Location: Thornbridge Outdoors
Transport: None required
Meeting Times & Logistics:
Please meet at the School of Adventure Meeting Point at least 10 minutes before the course starting time to find your guide and ensure a timely departure.
Frequently Asked Questions
If you require more information about the course or the Big Shakeout Festival, please get in touch.
Can I book a School of Adventure activity without a weekend pass?
No. You must have a valid Big Shakeout weekend ticket to participate in any School of Adventure Activities. Any orders for activities without a Big Shakeout weekend ticket will be cancelled and refunded.
The Big Shakeout Festival and all courses will operate in line with the latest government restrictions. If the festival or a course cannot be run due to Covid restrictions, full refunds will be issued.
Will School of Adventure courses still go on if the weather is bad?
We will do everything we can to make sure your chosen activity goes ahead, however in some circumstances a course may have to be cancelled due to weather or lack of numbers. In these cases we will either offer you a place on an alternative activity or refund.
Will I receive a ticket for this course?
You will receive an email confirmation with an order reference number upon completing your order. Your order number is your unique reference number, bring it along with you and present it at along with your name at the School of Adventure Meeting Point.