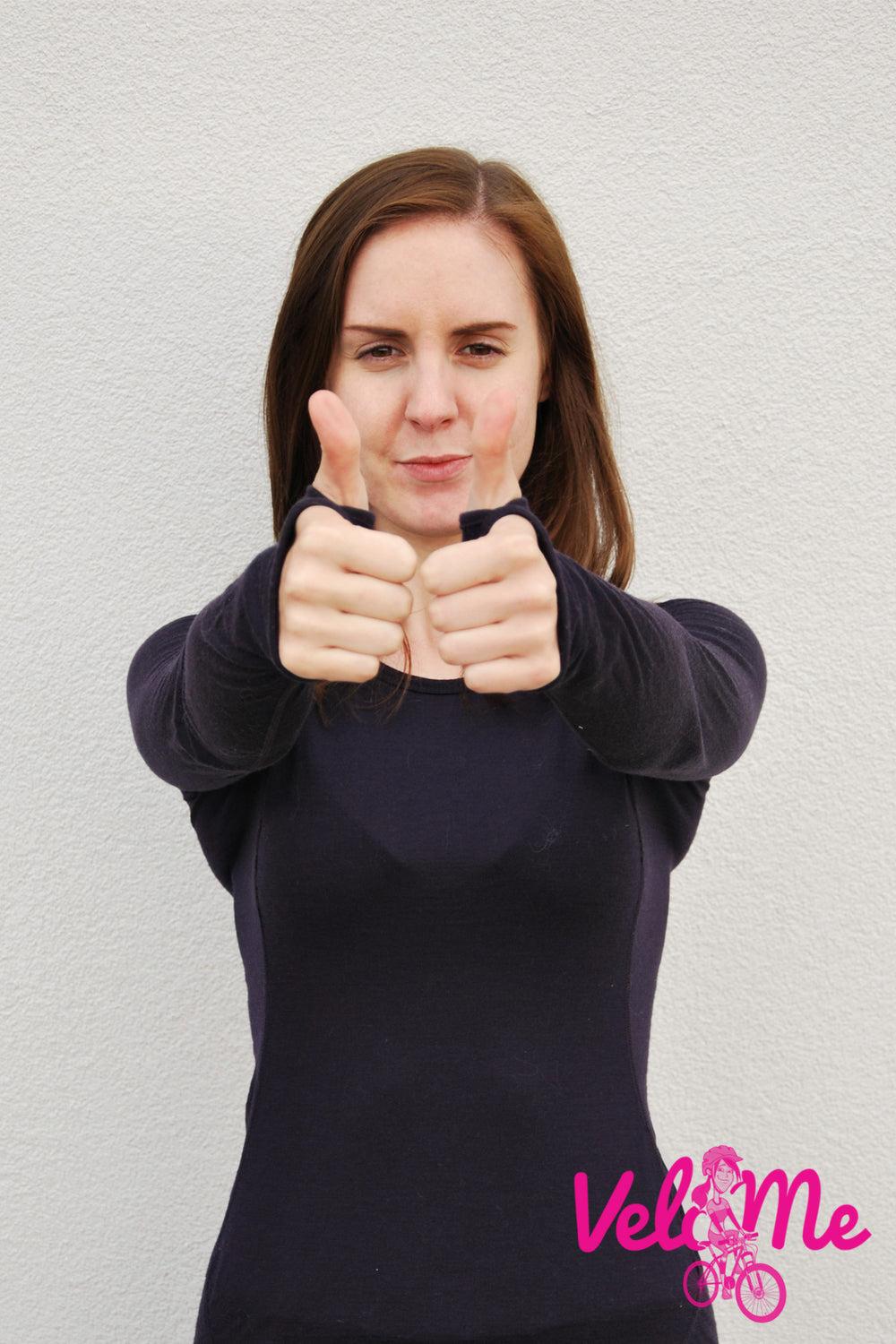 Merino baselayer helps regulate body temperature
VeloMe reviewed our Merino Wool Base-Layer to see if it would fit in with their active-lifestyle. Initially hesitant due to a personal aversion to wool, they were converted after experiencing the product's comfort, functionality, and quality.
It originates from Merino sheep (duh!) whose wool is a lot finer than other sheep wool which gives it a softer and less-scratchy feel, and this is why it's better for people with sensitive skin... like me!
The base-layer's design, particularly its thumb loops and flattering scoop neckline, and its ability to remain breathable while keeping the wearer warm were standout features. VeloMe's only slight hesitation was its price; however, they found the cost justifiable given the product's superior quality.
VeloMe wore their merino wool while cycling and found it ideal for the following reasons"
They loved the thumb loops that help to keep the sleeves down and tucked inside gloves to eliminate cold spots
It felt soft to wear and was warm and airy. Much like down, Merino wool traps your body heat in tiny air pockets within its fibres, ensuring you stay cozy. Moreover, its breathability ensures that any excess heat is released, effectively regulating your body temperature during physical activities.
Wearing my Alpkit Merino wool layer whist riding was really comfortable for a number of reasons. Firstly, the thumb loops. Using these keeps your sleeves down and once you pop your gloves on, you've sealed the wrist area so no wind or water is shooting up your sleeve.
VeloMe also gave high praise for our ethics The reason being is because I feel more confident purchasing products from a company where the founders are active people, where they have knowledge and expertise in their respective fields. It reassures me that they are making kit which is suitable, high quality and stylish.