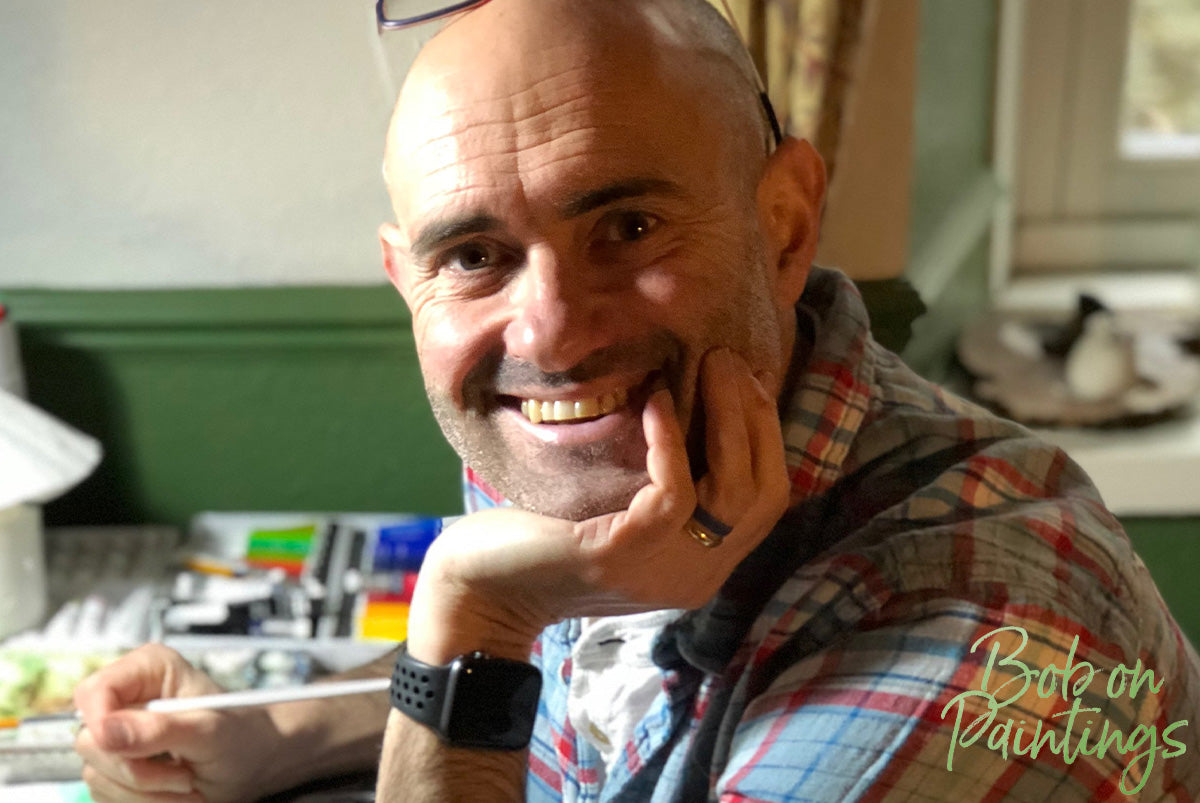 You may have read in an earlier Daring Deed about Bob's story, and how finding and adapting the right kit has opened the door to a new world of adventure.
Well, Bob got back in touch with us but this time, he wanted help from the Alpkit Foundation to help fund a project that could spread his message further, and to a much younger generation. Naturally, we couldn't resist…
Bob's Background
Bob was once a hardened athlete, taking on endurance challenges like marathons and triathlons, fit and ambitious Bob was up for most challenges.
Unexpectedly, he caught a virus that brought on a sudden heart attack, completely putting him out of action. This sudden change in Bob's ability to take on such challenges meant that, for a while, Bob struggled with his mental health.
After being gifted with a friends electric bike, Bob managed to experience the outdoors once more, regaining independence and bringing back that sense of joy that only being outdoors can bring.
Swapping the running shoes for a paint brush, Bob has amazingly mastered the skill of painting, creating awesome works of art through landscapes, animals and people. Since he started putting paint to canvas back in 2017, Bob has managed to raise an astonishing £42,000 for a variety of charities… Go Bob!
The Project
After realising how much happiness the outdoors brings and the positive impact it had on his mental wellbeing, Bob has big plans to spread the message through an exhibition of his art to raise funds for MIND, the mental health charity.
Not only raising awareness for the cause, Bob also wants to involve children to emphasize the importance of the outdoors from a young age to help promote healthy lifestyles from a young age.
We asked Bob to tell us a little about the project and why he's carrying it out:
"I plan to set up an art exhibition highlighting how people are inspired by the great outdoors and how their mental health has been improved. Each painting will symbolise the subjects personal moment as they embark on outdoor adventures,perhaps for the first time. Children from 5 local schools will be involved in discussing and choosing the subjects which aims to raise their awareness of getting out and about. The paintings will be displayed and sold in aid of MIND - the mental health charity."
"I taught myself to paint after a heart attack in 2017 in a bid to find something to do after my normal outdoor hobbies of triathlons and running were curtailed somewhat. The heat attack caused my epilepsy to recur and I now struggle with anxiety. A good walk or cycle ride helps me to breathe and relax. I want this exhibition to promote the great value of getting out on your mental health particularly amongst the young."
If you would like to see more of Bob's work, head over to his website – Bob on Paintings