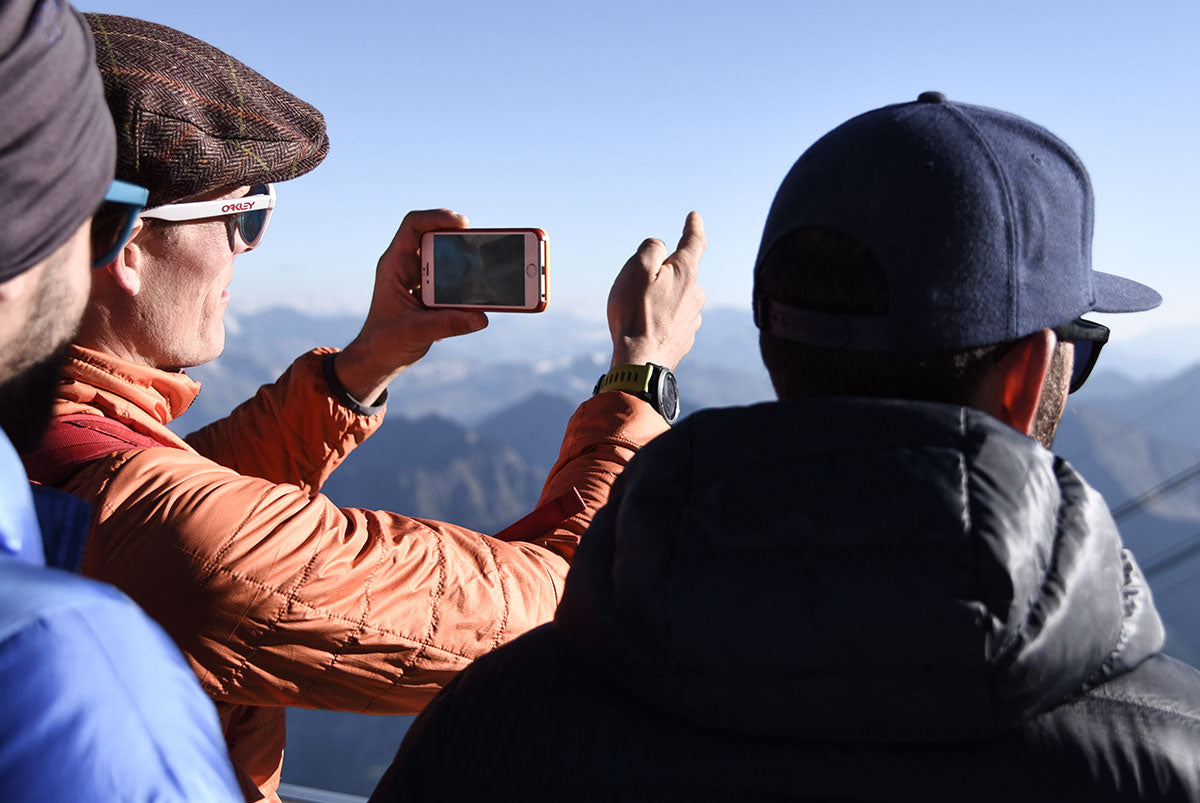 Primaloft synthetic jackets for the Winter
With two new insulated styles heading our way for this winter, here's a sneak peek at the thinking behind the Heiko and Katabatic jackets.

Here in the UK we suffer from a damp problem. It's not just the rain, but that horrible insipid cold damp that permeates your very core on a miserable winter's day. I'm sure we'd all much rather the dry cold of the continent, and the powder snow that goes with it, but here we are stuck on this Atlantic isle with the prevailing weather hurled at us by the Gulf Stream. We could complain about the weather until the cows come home, or we could arm ourselves with the means to get out and enjoy ourselves regardless. That is where synthetic insulation comes into its own.

The new Heiko jacket is a hoodless affair, using 60gsm of Primaloft Silver insulation throughout the jacket. It's ideal for those low activity points in the day, like a lunch stop during your hike, an overnight bivi, or a belay stint at your local un-heated climbing wall! Primaloft Silver is highly water resistant, and even if it does get soaked, it holds very little moisture. This means it can still maintain 91% of its warmth when wet, and it will dry faster too. When you're not wearing it, the Heiko can pack down into its own chest pocket (just look for the extra zip puller inside the pocket). With a handy clip loop you can hang it off your climbing harness for throwing on at a chilly belay, or use it to secure your keys or other valuables inside the pocket.

The Heiko uses a small quilting pattern, not just because it looks cool, but because it helps stabilise the insulation which will prolong its useful life. What we haven't done is stitched all the way through the outer, insulation and lining, as this just flattens the insulation and kills its thermal properties. The insulation is free to loft inside the loose fit lining, which creates another pocket of air around your body to keep you warm.
What makes the Heiko that little bit extra special (apart from the fact it is warm, light and packable), is the fabric we've chosen. A long standing favourite amongst the AK design team, the Heiko uses the same soft touch ripstop polyester as our ever popular PipeDream sleeping bags. This fabric gives the jacket a really nice feel against the skin, it's nice and quiet and doesn't have the traditional 'shiny' look of some technical fabrics. If you're after affordable, packable warmth for use when you're not moving very much, then look no further than the Heiko.

So how about something for keeping warm when you're being active in frigid conditions, like Fran trying to put up a Kangri on Mont Blanc? Enter the Katabatic. Using Primaloft Gold Active insulation, this hooded jacket is designed to keep you comfortable throughout a range of cold weather activities, whether it's fat-biking through a Cairngorm blizzard or climbing icefalls in the Alps. In fact, the Katabatic is so versatile that prototypes have been used for activities as diverse as horse riding through Utah canyons, rock climbing in Pembroke, un-seasonably cold summer camping in Europe, and throwing on after pretty much every watersport conceivable. It is so comfortable I've even slept in it.