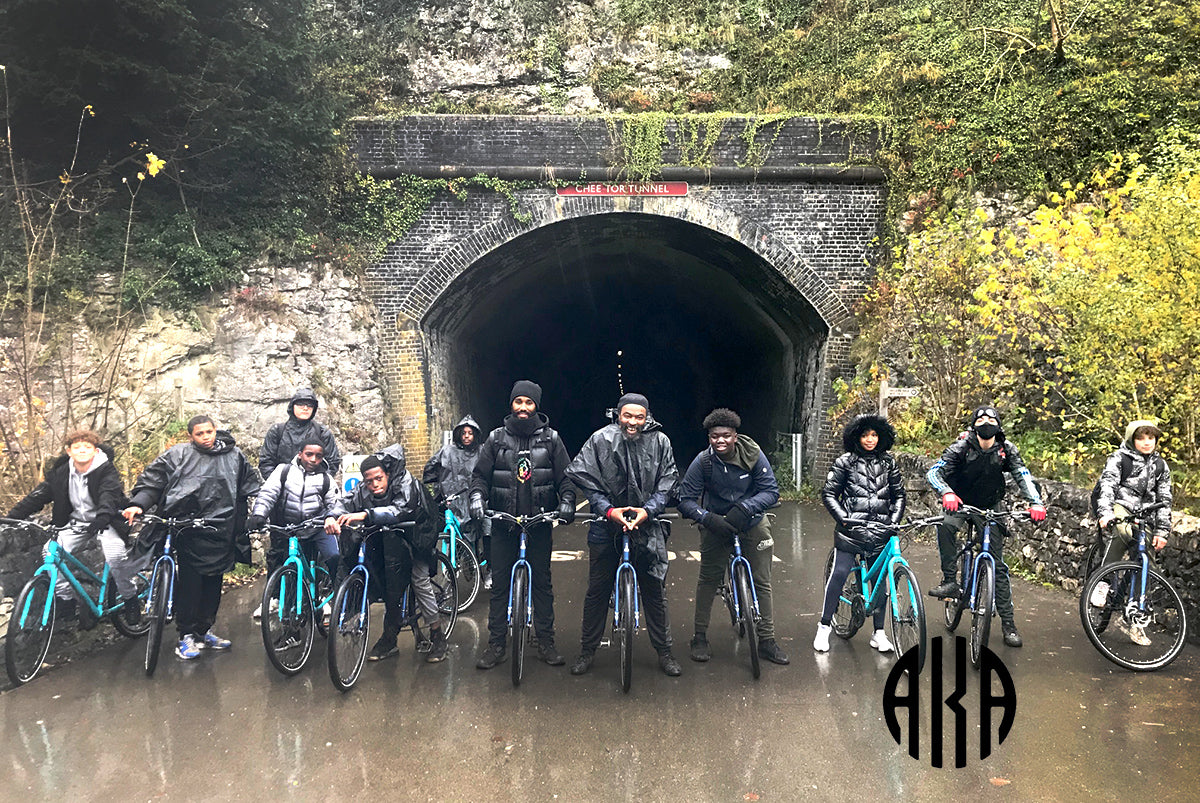 As we continue to work through more uncertainties and restrictions, some plans may have had to be adjusted slightly, but here are just a few more projects that we have recently supported to help with the work they are doing and planning. Whether supporting communities or encouraging groups and individuals to enjoy the outdoors, work to help people go nice places and do good things will always be important, as and when it can.
AKA Health, Wealth and Oneness - look to lead groups of young people and adults who do not normally access, feel confident to, or are unaware of the great outdoors. The aims of this project are:
Encourage inner city young people and adults discover the Peak District and outdoors in a safe, supported, and supervised way.

Reduce social isolation

Create community cohesion by bringing people from different backgrounds together.
Over 40 young people around the Nottingham area have already benefited over the summer and they are finding lots of demand from those who would like to get involved, and are also being approached by city youth groups to take groups out into the Peak District. To improve their support to these groups they were keen to set up a kit pool, so being able to offer help to those that don't have appropriate equipment and make the experiences better for those taking part.
Freedom is a family run group initially established in 2016 with a disco for adults with Learning Disabilities after the local disco had shut down. Freedom Disco proved to be a huge success, bringing with people within the Learning Disability community together. With the success of the disco the next addition was Freedom Day Centre, a centre to support adults with Learning Disabilities and other special needs to gain new skills, grow in independence and become more involved in the community. After those attending the day centre have all said that they would like to do more outdoor activities and learn about nature and to do things which scouts and guides do to earn badges, they are looking to take them to forest school visits to experience nature, build camp fires camp. But also to get them to work in teams, take and follow instructions.
The Gillingham Street Angels run a Sustainable food source allotment project that uses 2x allotments to grow sustainable food sources, not only to hand out for free to our local community but also to our homeless community. They were in need of support for equipment and materials to help maintain the project which, as well as providing food, also work with the Kent autistic trust that use the allotment to help give our autistic community a focal point, to be able to focus on outdoor activities in a safe environment.
Supported Steps is a mental health support service based in and around the Bolton community. As part of the work they do, they are are setting up a Walking to Wellness project where their support workers will organise and facilitate group sessions that enable those struggling to access physical activities and peer support. These weekly meetings around local nature reserves and parklands will provide a Covid-safe space for honest and open conversations around mental health, whilst having the added benefit of getting some exercise to boost peoples happy hormones.