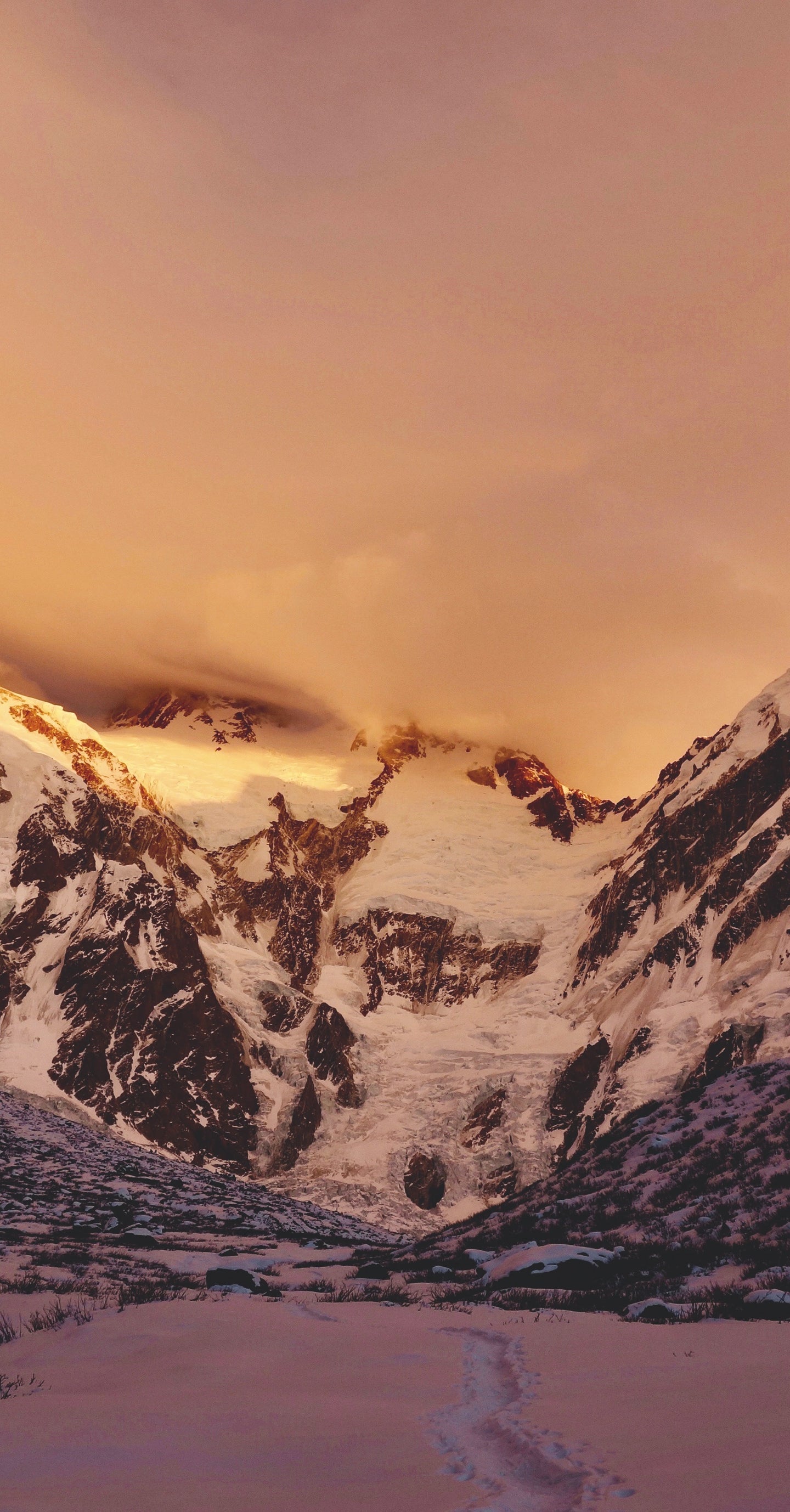 To Live - Fighting for life on the killer mountain by Élisabeth Revol
What you are about to read is an exclusive extract from the book 'To Live - Fighting for life on the killer mountain' by Élisabeth Revol To see more books we love and books that caught our eye, look at our book shelf.
You can purchase this book here on Vertebrate Publishing website.
On 25 January 2018, Élisabeth Revol and her climbing partner Tomasz Mackiewicz summited Nanga Parbat, the killer mountain. Situated in the Karakoram, the world's ninth-highest peak is an immense ice-armoured pyramid of rock rising to an altitude of 8,126 metres. Élisabeth and Tomek had completed only the second winter ascent of the mountain, and Élisabeth had become the first woman to summit Nanga Parbat in winter. But their euphoria was short-lived. As soon as they reached the top, their adventure turned into a nightmare as Tomek was struck by blindness.
In her own words, Élisabeth tells the story of this tragedy and the extraordinary rescue operation that resounded across the globe as fellow climbers flew in from K2 to help the stricken pair. She confronts her memories, her terror, her immense pain and the heartbreak of having survived, alone. To Live is Élisabeth Revol's poignant tribute to her friend and climbing partner.
I plant one of my poles to mark the location of the crevasse where Tomek is. The rescuers also have the GPS coordinates. The first steps are a nightmare. My feet weigh a tonne. I'm afraid to move away, to leave Tom. How I wish that things had turned out differently; the situation is too complicated. Only the hope of the rescue helicopters gives me the energy to move, to fight for Tomek, for us. Rescue should arrive in two or three hours, and then I'll be picked up later, lower down.
This time round, I'm trying to explore the Bazhin Hollow in a different way. I had time to think about it while I was helping Tomek. First I reach the ridge. I remember a more prominent rock that we passed on our arrival here on 24 January. I should be able to find it. The camp is almost level, a hundred metres from this point.
But everything looks the same; I can't spot it. When we passed the ridge previously, there was too much fog; it was impossible to find real landmarks. I look, I search desperately. I swear into the wind, I get angry. I wander once again on this plateau, as though in the middle of an ocean, drowning in its infinite, unfathomable immensity. The wind has carved snow waves in the middle of the crevasses, and I don't want to sink into them. The sun floods the plateau with light. The first touch of warmth, of life, since yesterday's nightmare. But, in a few hours, the trap will close on us. My head remains torn by this dilemma: wait here with Tom or leave? What should I do?
2.30 p.m. A message from Jean-Christophe. My husband's words overwhelm me, bring me back to myself. I cry.
I read his concern, but also his love, his trust – exactly what I really need to hear from him! I dream of calling him, but it's impossible. His message acts like an electric shock; he reconnects me to reality and to my emotion. Jean-Christophe gives me the strength to descend, to leave the plateau; he reiterates Ludo's words, reassures me about the organisation of the rescue. Everyone is in agreement; I'm confident.
Descending via the Kinshofer route is the most risky decision that I've ever taken. I knew that after Camp 3 I would be stuck in a dead end, condemned. In winter, temperatures are too low and prevent snow from sticking to the wall. The violent winds sweep and polish the rock, leaving only hard, compact ice that is difficult to penetrate with crampons and ice axe. A varnished wall. But I'd left all the appropriate equipment (abseil rope, ice screws, etc.) on the Diama glacier, after the sérac passage. I only chose this route with Tom in mind, to leave a chance for both helicopter and ground rescue.
I leave alone to tackle the Kinshofer route. This time, I'm really leaving Tomek. I'm not reassured, but I move nonetheless, attempting this one last thing in my power so we have a chance to recover and save him.
It must be 3 p.m. Although my legs and my body are taking the route down, my head and my heart remain torn between the need to descend to make rescue possible and the feeling that I'm abandoning Tomek, the pain of leaving him. I tell myself that it's only for a few hours. I already abandoned him this morning when I went to look for Camp 4. I'm leaving him alone for just a few hours, before help arrives. I insulated him well; he can fight, my Tom.
At this point, I firmly believe that the helicopters will arrive and pick us up – first Tomek, then me. I apply myself to this unfamiliar descent route and, thinking of the prospect of saving Tomek, overcome my anxiety. But not my guilt about leaving him alone.
In my head, I keep going over everything that has happened since yesterday: the fatal chain of events that led us to disaster, the entire combination of circumstances still incomprehensible. Why didn't we descend when we were ninety metres below the summit? Why did we continue despite the late hour and the onset of darkness? Why didn't we turn around when we reached the summit ridge? And why didn't I 'force' Tomek to put on his goggles? Why didn't we mark the location of the Camp 4 crevasse in order to return more easily? Why didn't I manage to find the bivouac which would have enabled me to protect Tomek and keep him warm? And why did we return to Nanga once more?
Guilt overwhelms me, drowns me.
But I have to swallow these destructive thoughts, suppress my questions, my uncertainties. The only solution for Tomek will come from the air. There's no other way. I have to listen to Ludo's instructions, and those of the rescuers. Deep down, I know I have to get to the requested altitude as quickly as possible, in the hope of saving Tom. And myself? Part of me is doubtful, another reassuring. I just know that if I stayed here, I would be with Tom – I could protect him, help him, warm him up, keep him company, be there for him. But I couldn't save him or move him or bring him back down. I still have a choice: go back up, stay with him and support him; or listen carefully to Jean- Christophe and Ludo, go down and keep the options open for ground rescue or helicopter rescue for Tomek. If I stay here, I condemn him, and perhaps condemn us. If I go down, I condemn myself to a future – or contingent future – that already scares me. I feel as though I'm in an unnavigable counter-current in the middle of a storm of questions, on the brink of shipwreck, being carried along for many hours, not knowing where to find calmer shores so that I don't fail, drown and sink the boat! I wish I didn't have to decide, to descend, to leave Tom, to think any more, to distance myself from him; but this option does not exist. A rescue at 7,280 metres? Impossible for two people.
I have to help Tom, not deprive him of his only chance. I mustn't torment myself with worry. But deep down, I don't want to leave him alone. My sense of reason takes over, tries to chart the most intelligent course to weather the storm. Don't sink, navigate around difficulties, reinforce the ship. Don't give up, persevere, believe and keep my impatience in check. I decide. I will take Ludo's advice: follow the Kinshofer route until Camp 3, endeavour to get to an altitude of 6,800, 6,700 or 6,600 metres. Save Tom and banish my demons. It's not straightforward, nor is it over yet.
In my head is a litany, a mantra: 'Descend—rescue Tom—life ... descend—rescue Tom—life ... descend—rescue Tom—life ... '
I have to descend to the requested altitude as quickly as possible so as not to delay the rescue operation for Tomek. He can no longer move. I can't carry him on my back. I can't drag him either. I feel up to facing the unknown of the descent. It's the right choice. A difficult choice that I never would have made without this hope of help, without the reassuring words of Anna, Jean-Christophe and Ludo, who sent me at least ten messages to convince me to go down. I turn off the inReach. I need to conserve battery. I have to go down the crevassed glacier until I get to a flat part. I follow the rocks as much as possible to avoid the holes. The slope then becomes less steep and the crevasses less numerous. I move away from the shoulder and deviate to the right. My focus is a red tent abandoned by a climbing team. I spotted it on the evening of the 24th, and today it has caught my eye several times. This is the classic placement for Camp 4 on the normal route. After that? I've no idea of the route I'll be able to take. The slope plunges towards the Diama. I've observed it many times from Base Camp: the route winds its way from left to right in the upper part before linking two or three mixed sections between the slopes. These passages should be downclimbable. According to climbers, the rest is a gentle slope where snow accumulates during heavy snowfall. Sometimes you have to swim through waist-deep snow. But this winter, there has been little precipitation and a strong three-week jet stream has swept every- thing away.
I'm moving fast. I even catch myself running in these easy descending sections. I hurry to reach the necessary altitude. I want to reach it without delay to get Tom out of this hell. It's the only thought that occupies my mind. I reach the tent. Next objective: the shoulder to my extreme right. I up my pace once again, but I'm no longer running. A flat traversing ramp reminds me that I am still in the high mountains. I'm short of breath. Old footprints mark the way. How are they still visible; how have they been able to resist the passage of wind, sun and snow? The weather has been clement this year, with little snowfall during autumn and early winter. Maybe that's why the ropes aren't trapped in the ice up there. I make ephemeral tracks which will disappear, my connecting thread in this unknown terrain. A real godsend in this vast landscape.
It's a new stage for me. I have to remember each detail of the descent in case I need to climb back up. I don't know what will follow or how life will continue in a few hours. Descending alone, walking without Tomek, feels beyond strange. Disconcerting. I turn around regularly to retrace my steps, noting significant features: this big boulder to the left, that slope to the right.
3.57 p.m. I turn on the inReach. Message from Ludo:
send me your position and which route you choose to descend.
Ideally 6,700 for heli.
I send my altitude – 6,981 metres – and the GPS coordinates.
And I turn off the inReach.
Sunset on Nanga, just before the long three-week jet stream period.
Thanks Tomek, for being what you were.
At 6,900 metres on 23 January 2018. Happy to have been able to advance this afternoon, after the period of violent winds in January and more than forty hours spent in the tent at 6,600 metres being tormented by savage gusts.
All captions belong to the author, Élisabeth Revol.