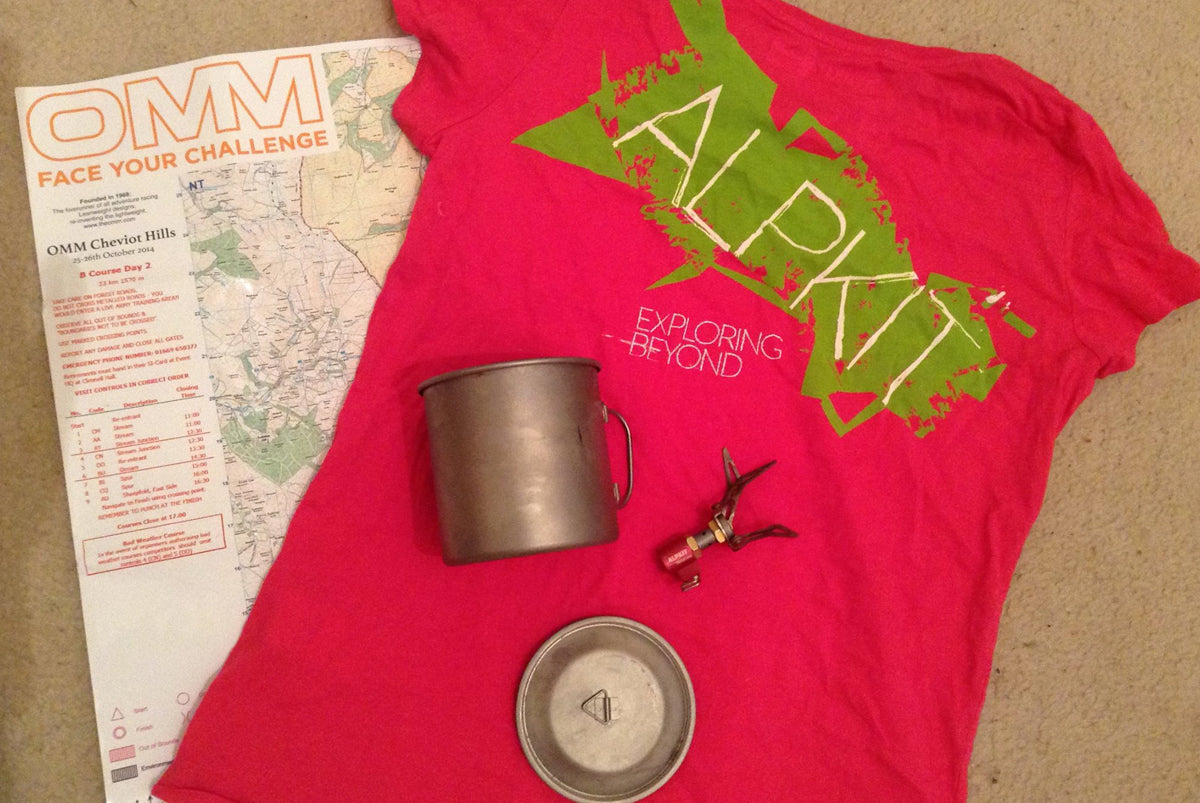 A year of Mountain Marathons
Just over a year ago, I really started to get into running. Prior to that, the furthest I had run was about 3 miles (which would leave me totally out of breath!)
Well last August I spontaneously entered a 10K race, and found that I really loved the atmosphere. There was such a buzz at the start line and then I loved running along in groups of people. The best thing was that it didn't feel like a race against each other, it just felt like a race against the clock; it didn't matter what position you came, it just mattered what time you got. (and that you had fun of course!) It was so incredibly positive, and I found it quite addictive. 9 months later I had completed another 10K, two half-marathons and one road marathon. Mountain marathons now seemed the perfect way to combine this new love of running with a longstanding love of the outdoors!
Mountain Marathons is the title usually used to describe a 2-day navigational event, ran in pairs, where you carry all your overnight equipment. Each day, you are given a map with control points to visit, and it is up to you to choose your route between them. I ended up entering three over the course of the year, because they were just so much fun!
In April I entered "the Highlander", which is a small and friendly event. It seemed like a good first one to do, because the overnight campsite had a heated marquee with a ceilidh! (not that many people had the energy to dance – but the vibe was brilliant). I found the navigation very challenging on day 1, because there was very thick mist engulfing the mountains, and searching for a 1footx1foot orange control flag seemed like searching for a needle in a haystack at times! Unfortunately my friend who I had ran with on day 1 got some really bad blisters and had to pull out of the second day. I was lucky to meet someone at the mid-camp who was in a similar boat, and so we paired up as an unofficial team for the 2nd day. The second day was a lot more enjoyable, with blue skies and sunshine and long run-able sections on hilltops. We finished the C-class in 7th place that day, but did not get an overall ranking due to swapping teams.
In July, I signed up to the "LAMM" (lowe alpine mountain marathon), again in the C-category, this time with my friend Jack Gomersall. There was a big group of us camping at the event centre the night before, and we had a great afternoon relaxing in the sun and eating as much food as we could possibly manage! Jack does a lot of orienteering and so was excellent at all the map reading. He was also quite a lot fitter than me, so I basically just held him up all weekend! We were amongst the first few pairs to reach midcamp, and managed to get our tent up before the rain started. By the time all the teams were back, we saw we were in 2nd place (of 79) and 1st mixed pair. The next day involved a "chasing start", where you are set off in reverse order. Jack and I managed to miss our chasing start by about 5 minutes (by waiting in a half-hour queue for the toilet!), which was annoying because it meant our time was started 5 mins before we actually left! We managed to keep a good pace up all day, and held on to our position of 2nd overall and 1st mixed pair (in C).
me and jack at the LAMM prizegiving (photo LAMM)
The 3rd and final mountain marathon of the year for me was the OMM (Original Mountain Marathon) which I ran with Tim Gomersall. This time we entered the B category (which is longer, hillier, and generally in a more competitive group of entrants!) It was a lot harder than the previous ones due to the awful October weather. I really felt like I suffered a lot, especially during a long section on day 1 where we were running in constant exposure to high wind and rain on the hilltops for about 2 hours! When we made it to midcamp, I was exhausted and dreading the prospect of going through it all again the next day! We slept for about 15 hours (and ate a LOT of food!) When we arrived at our chasing start (on time!), I was so happy to see we were given a "bad weather alternative", meaning we got to miss out 2 controls. The last few legs on day two were very enjoyable – long downhill sections on very run-able grass. We even managed to get the fastest split time! So it was an enjoyable finish to a very challenging weekend, and we were happy to come 6th overall (out of 92) and 2nd mixed pair.
Mountain Marathons are definitely a form of "type 2" fun – pretty awful at the time, but once you get home and have a cup of tea in your hand, you find yourself looking back over the map and discussing route choices, and believing that you have just had a very enjoyable weekend!! I am looking forward to doing a few more next year.
During the OMM we used – the Kraku stove and the MytiMug 650. Both were extremely lightweight and very functional. The cup was the perfect size for a small gas cillinder to fit neatly inside for packing, and boiled up enough water in one go to fill both our cous-cous sachets. I would highly recommend both of these to anyone else doing mountain marathons and will definitely be using them next time!