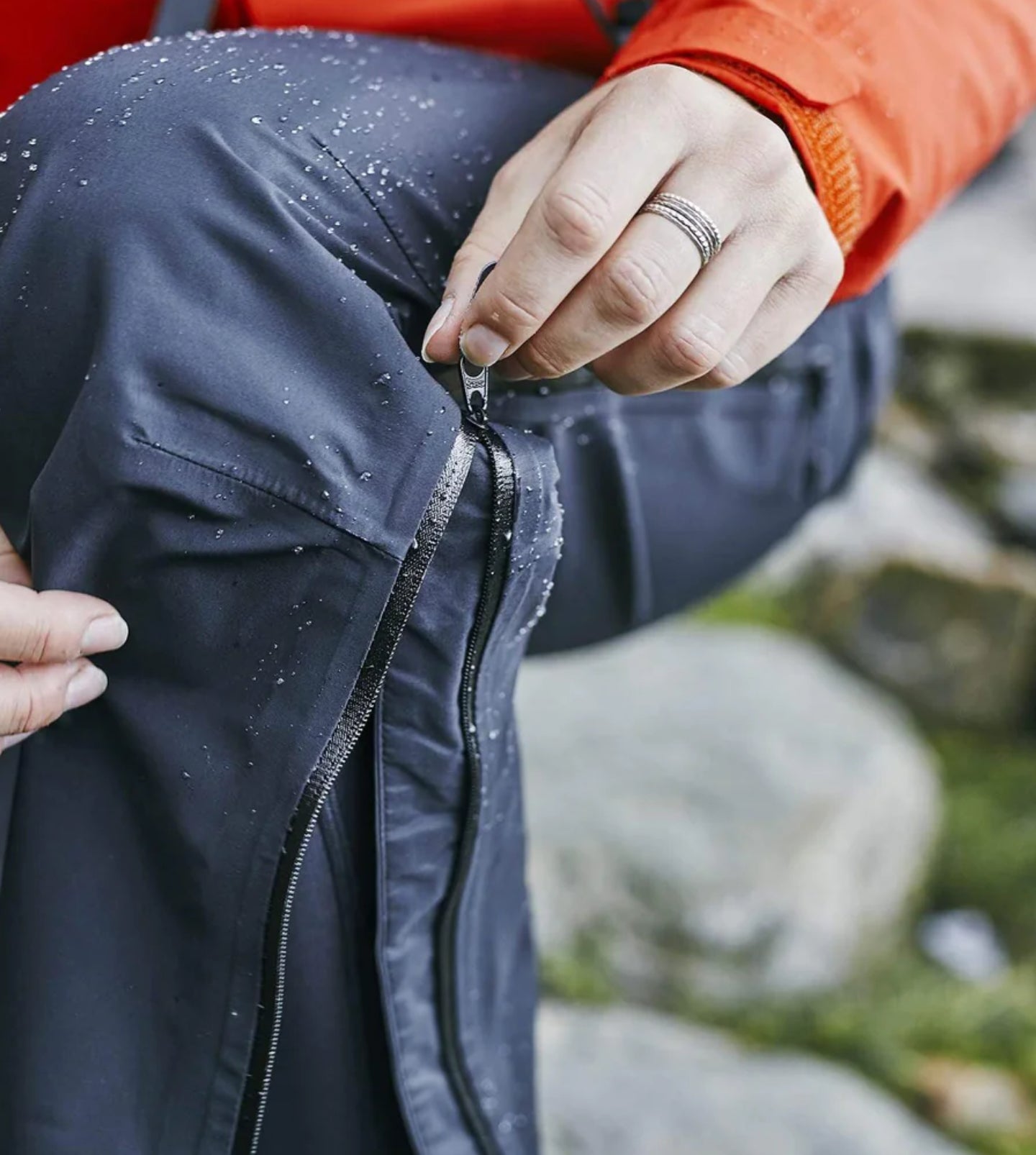 Making strides in women's waterproof trousers
Helen Webster of Walkhighlands seems thoroughly impressed by Alpkit's Nautilus womens waterproof trousers. She appreciates the strides waterproof trousers have made from the unloved "boil in the bag" designs of the past.
One of the best features for me is that they come in three lengths; short (29″), regular (31″) and long (33″) in sizes 8 – 18 and appear true to size. Overall I've found these to be very comfortable after the first wear, with excellent breathability and a good choice for tough, wet mountain days.
The Nautilus stands out for its 3-layer fabric construction that ensures breathability and waterproofing, coupled with a nylon exterior that adds a hint of stretch. This stretchiness ensures a snug fit, eradicating any fabric flap annoyance. The trouser's waist mimics standard pants and has commendable features like a partially elasticated waistband and an integral belt. While she noticed initial discomfort from the stiff seams, its overall design and fit overshadowed this minor glitch.
One of the trousers' highlights is its adaptability to various lengths, catering to a broader range of wearers. Webster found the Nautilus perfect for rigorous, rainy mountain escapades.