Mountain bike guide, adventurer, endurance racer, expedition leader, bike re-cycler, budding permaculturist and dad, Pete has worked as a guide in the UK, Spain, Nepal and NZ. As an expedition leader, he's worked with youth groups all over the world. Since being inspired to get out on his own adventures at the tender age of twelve he has embarked on countless ambitious personal challenges and expeditions; not least, cycling 20,000km from the UK to New Zealand with his wife Alice as their honeymoon! In recent years he has also been a successful self-supported bikepacking racer, finishing at the pointy end of some of the world's toughest off-road bike races; including both the HT550 and Silk Road Mountain Race.
Pete now lives on the edge of the Peak District with Alice, their two toddlers Pip & Mae, Keela and Mol the traildogs and three wayward chickens... He thrives on inspiring and facilitating others to have adventures by bike (no matter how big or small..). In 2015 he set up 'Adventure Pedlars'; a not-for-profit organisation dedicated to inspiring and facilitating journeys by bike 
The Number Crunch:
Longest ride: 20,000km 2 year honeymoon bike ride across 22 countries from the UK to NZ 

Fastest ride: 2018 HT550 - 4 days, 6hrs - 5th place

Highest ride: 5,416m - Solo bikepacking the Annapurna Circuit

Slowest ride - Fatbiking across Lesotho

Toughest ride: 2018 Silk Road Mountain Race - 8th place (first brit to ever finish..)

Cheapest ride: Riding a £30 bike to Glasgow for Cop26

Shortest bikepacking trip: 5 km - Pip's first overnighter (age 2) Loch Oich.

First ever: Bikepacking expedition across Armenia

Biggest 'bonk': 10pm 2020 Strathpuffer 24hr race - solo

Favourite brew spot: Spiti Valley - Indian Himalaya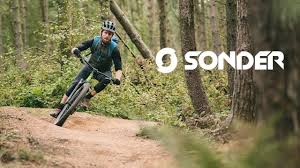 Sonder Frontier: Rugged Country Riding
Big cross country days out or lapping the trail centre, Frontier's responsive geometry balances with big wheels for a sharp feel and 'roll over anything' confidence. Its beauty is in its simplicity, but don't confuse simple for basic, Frontier is ready for anything.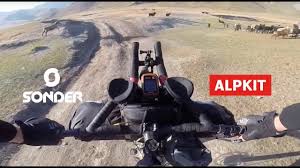 The Silk Road Mountain Race with Adventure Pedlar Pete McNeil
This year was the inaugural running of the Silk Road Mountain race, a 1700km race across the wild and remote mountain roads and trails of Kyrgystan.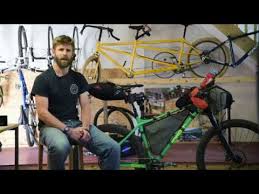 How to Pack for the Highland Trail 550 Bikepacking Route
What kit do you need to pack to ride the Highland Trail 550 route in under 5 days? Pete McNeil of Adventure Pedlars, an Alpkiteer and HT550 Route Vet talks you through his bikepacking setup for the 2018 event.
Entries from the Mountain Journal