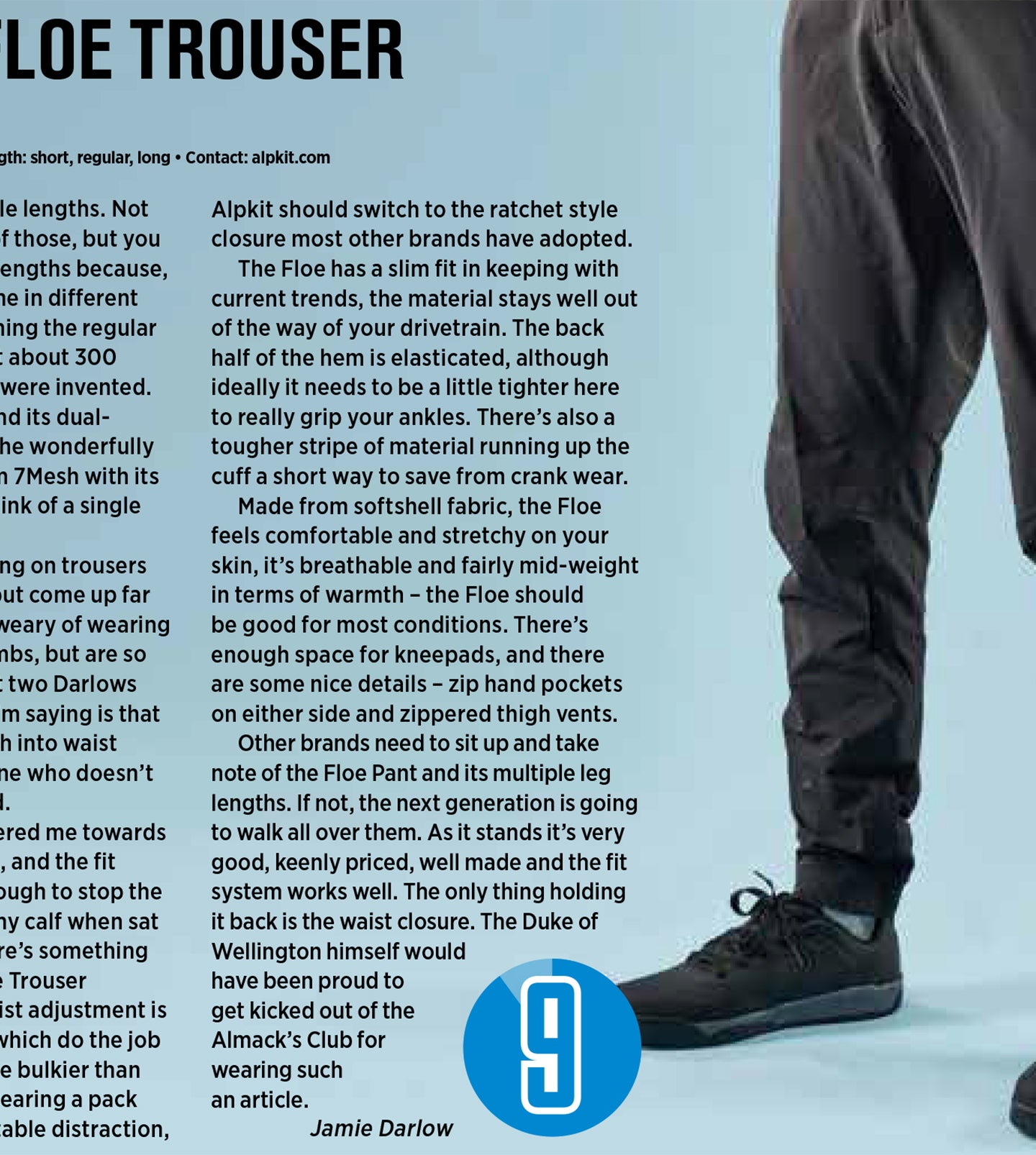 mbr reviews Floe Trousers
The Floe feels comfortable and stretchy on your skin, it's breathable and fairly mid-weight in terms of warmth.

Other brands need to sit up and take note of the Floe Pant and its multiple leg lengths. If not, the next generation is going to walk all over them. As it stands it's very good, keenly priced, well made and the fit system works well.