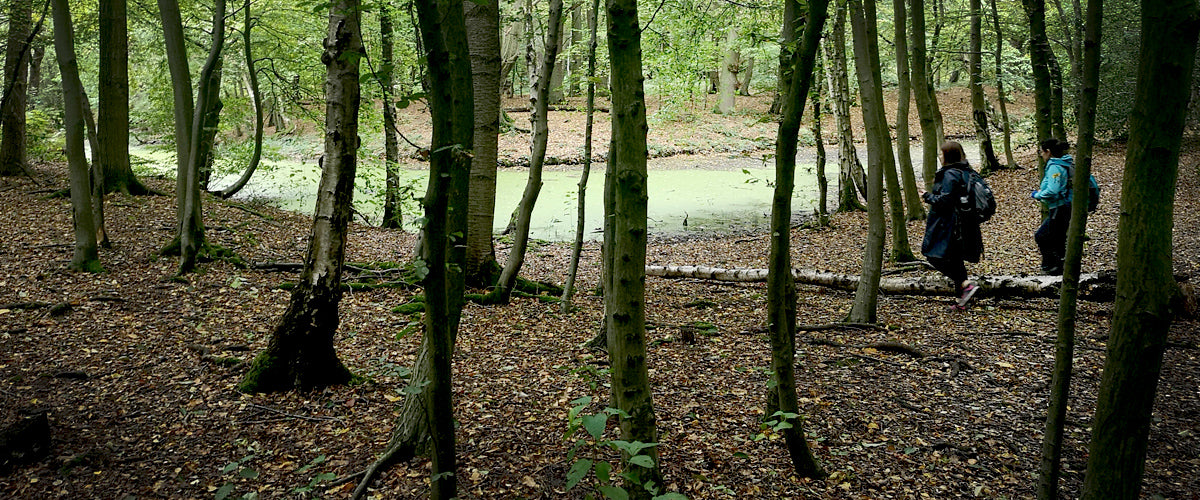 Walking and talking. Sounds simple, but it can change lives. It can save lives.
Taking time to step outdoors and spend some time walking can really help create the space and freedom to talk openly.

It's something the Loss Foundation has embraced to enhance the work they do in supporting people bereaved by cancer. They applied to the Alpkit Foundation in 2022 as they were looking to set up a project to host supportive walks outdoors and to get people coming together for walking and talking about loss and grief.
They wanted to train some volunteers to host these sessions across the country, specifically training them in basic bereavement support so that they can support those that attend the walks. We were delighted to give £150 to help start things moving. 
Shelley is The Loss Foundations fundraiser. She got back in touch recently and explained a little more about the work they do and how the year had been.

"Your grant came at a time when our 'Walk and Talks' were first setting out and enabled us to train our first cohort of volunteers. Everyone at The Loss Foundation is immensely grateful to the Alpkit Foundation for the support in training these first volunteers, all who have themselves been bereaved by cancer.

Adults who have lost a loved one to cancer are certainly benefiting from this project. Our users have a broad age range from mid-20s to mid-70s. The majority of the people who seek support from us are socially isolated and struggling with their grief, which can result in anxiety, depression and suicidal ideation at times.

Our research and evaluations show that our support lowers these types of symptoms in our beneficiaries but we recognise that nature can strengthen this further."
Since arranging more 'Walk and Talk' events in 2022 than in any other year, their inboxes were overwhelmed with offers to host walking events locally right across the country. With an ever-increasing group of volunteers, they are now gearing up to grow this service further over 2023.
"For the first year, I came very close to committing suicide. I knew how I was going to do it, I knew when"
Shelley told us the story of Angela who, desperate and isolated, arrived at her first online Loss Foundation meeting in the Spring of 2021.The death of her partner six months prior had caused her world to collapse. This January, as a Loss Foundation volunteer, Angela hosted her first 'Walk and Talk' support event, where individuals shared, connected and took steps together through bereavement. Angela is now one of 15 walking volunteers, and there is no one better placed to support those bereaved by cancer than the people who have experienced it themselves.

It's a wonderfully powerful story.
"In the five minutes it will take you to read this, 22 people in the UK will lose a loved one to cancer. By the time today draws to a close, they'll be among 6,000 individuals- all of whom will be taking their first uncertain steps through grief.
We support these individuals at any point in their loss (most of our users reach out to us within the first 3-6 months of their bereavement).
Whoever those individuals are - a wife, husband, partner - perhaps a friend or colleague - your support has enabled us to be there for them."
By the end of May they will have already hosted seven 'Walk and Talks' this year alone.