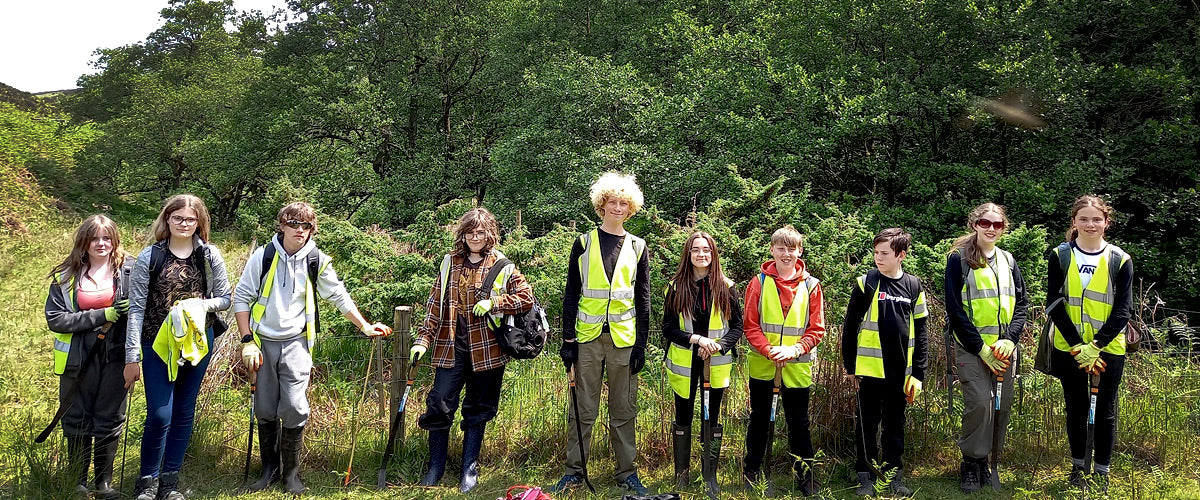 It's beneficial on many levels for young people to get the chance to have hands on experiences with the natural world. It can really help build a real love for the outdoors that can stay with them for life, while also giving them an appreciation of the challenges faced. However, many young people in areas immediately surrounding our national parks can face many barriers to both accessing and learning about the environment and the work going in these places right on their doorstep.

As part of their core missions, the North York Moors National Park Trust looks to connect people with nature and recently they held two activity days that introduced children and young people aged 11-17 years old with the National Park Authorities Young Rangers Scheme.

Ellen Cross is their funding manager and they ran through a bit more about the aims of the weekend.

"We wanted to provide unique environmental education activities for young people from surrounding areas that face the most barriers to engaging and connecting to the National Park, with high levels of inactivity. It gave the children and young people the opportunity to volunteer, get active, learn climate action and environment skills, and undertake practical conservation tasks which preserve and enhance the local countryside within the North York Moors National Park. Within all activities there was a strong emphasis on explaining heritage and conservation of the National Park."

Funding from the Alpkit Foundation enabled the project to target these young people beyond the boundaries of the National Park, including those from the borough of Redcar and Cleveland and coastal towns of Whitby and Scarborough. As transport is the major barrier to engagement, £500 allowed them to hire minibuses over the weekend to bring them into the National Park, The aim of the days were to instil a sense of awe and wonder in the young people and to show how their actions can directly benefit this national landscape.
"It demonstrated how positive action directly benefits our natural landscapes and empowered the young people. Tasks included learning about native juniper trees, carrying out monitoring surveys, and bracken bashing to allow the trees to flourish and increase in number. They also dipped in a moorland stream, developing a knowledge of how invertebrates act as important indicators of water quality and health of the stream."

It was really wonderful to see that with this support it enabled 22 young people to explore being a Young Ranger over the weekend, hopefully inspiring them going forwards.

Find out more about the North York Moors Young Rangers scheme.