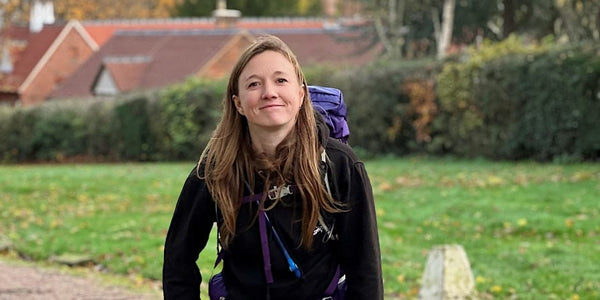 Talk by Kate Capelli, founder of 'Adventuress in the Wild'  

Join us at Alpkit Kingston on March 23rd for a talk on 'How to prepare for your first multi-day hike' with Kate Capelli, the founder of women's adventure group Adventuress in the Wild.
If you've been toying with the idea of taking on your first multi-day adventure, but you're not sure where to start, then this one is for you! Kate will be sharing all of her top tips on how to fully prepare for taking on multiple days on the trail, from choosing the right gear, to how to stay safe whilst out in the wilderness.
Kate originally entered the world of hiking after being convinced (reluctantly) to join a seven day trek through the heart of Tasmania, with no previous experience! And despite the self doubt (and the snakes), it turned out to be a transformational trip that would change her life. Since then she has toured the globe seeking out multi-day hikes, and believes that taking on these journeys builds confidence and self sufficiency.
This talk will be delivered in the form of (occasionally comical) story telling and live gear demonstrations in store.
The talk will run from 7 - 9pm at our Kingston store.
Tickets are available through Eventbrite below